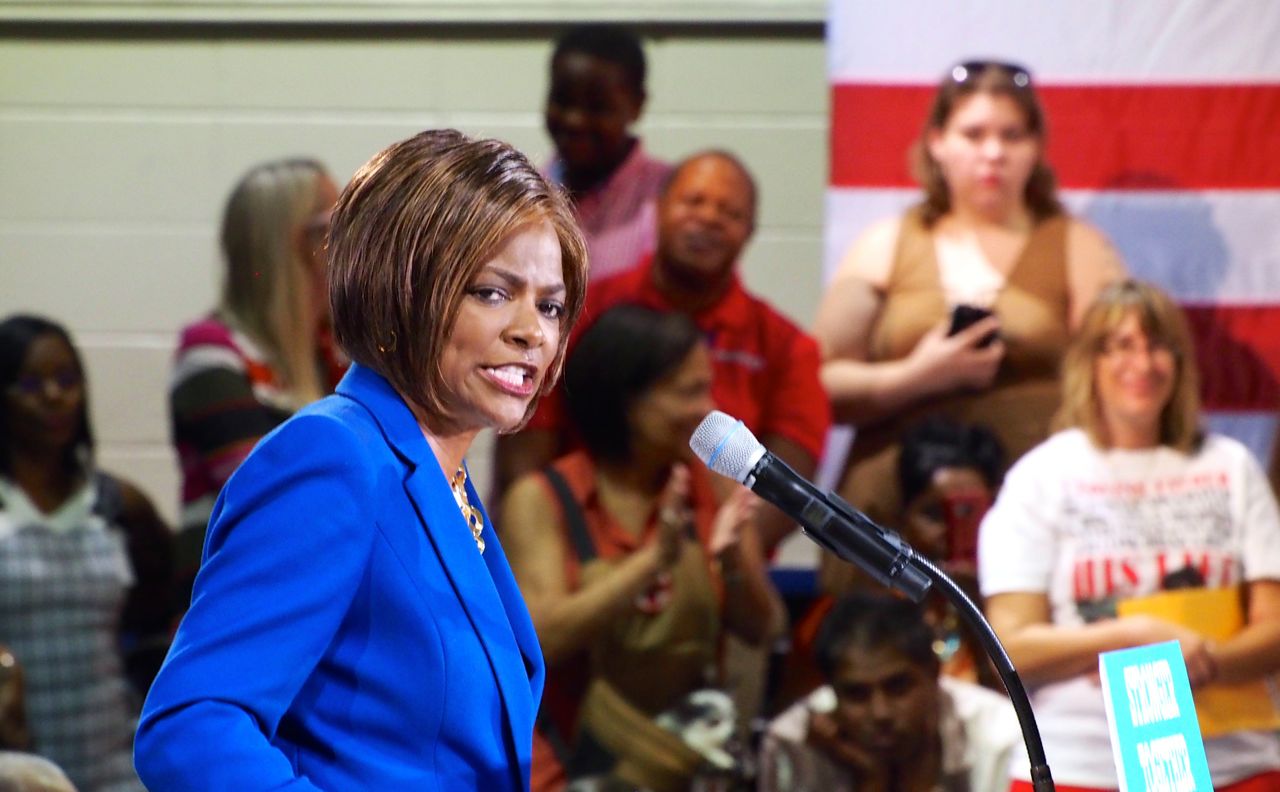 If there is an indication that a candidate's victory is seen by some as all but in hand, it's when money normally sent to an opposing party's candidate starts arriving, and Democratic congressional nominee Val Demings may have reached that point.
Demings, the former Orlando police chief running in the now-solidly blue Florida's 10th Congressional District, has drawn big checks in the past few days from national political action committees representing bankers, telecommunications companies, insurance companies, and other interests who might normally expect to find surer allies to support among Republican candidates.
Demings faces Republican nominee Thuy Lowe, a retired businesswoman from Sorrento, in CD 10, which covers west Orange County.
According to three 48-hour campaign finance reports Demings has filed since last Thursday, she's received four-figure donations from the American Bankers Association PAC, AT&T, the National Association of Mutual Insurance Companies PAC, the National Cable and Telecommunications PAC, Publix Super Markets Associates Inc. PAC, the UPS PAC, and the PAC of the Credit Union National Association.
She's also drawn some big checks from traditional Democratic boosters such as the Service Employees International Union, SHORE PAC, and JOE PAC. Combined, Demings' campaign raised $46,600 in the past few days, compared with the $25,700 Lowe had raised in her entire campaign through Sept. 30. Lowe has not filed any 48-hour notices.