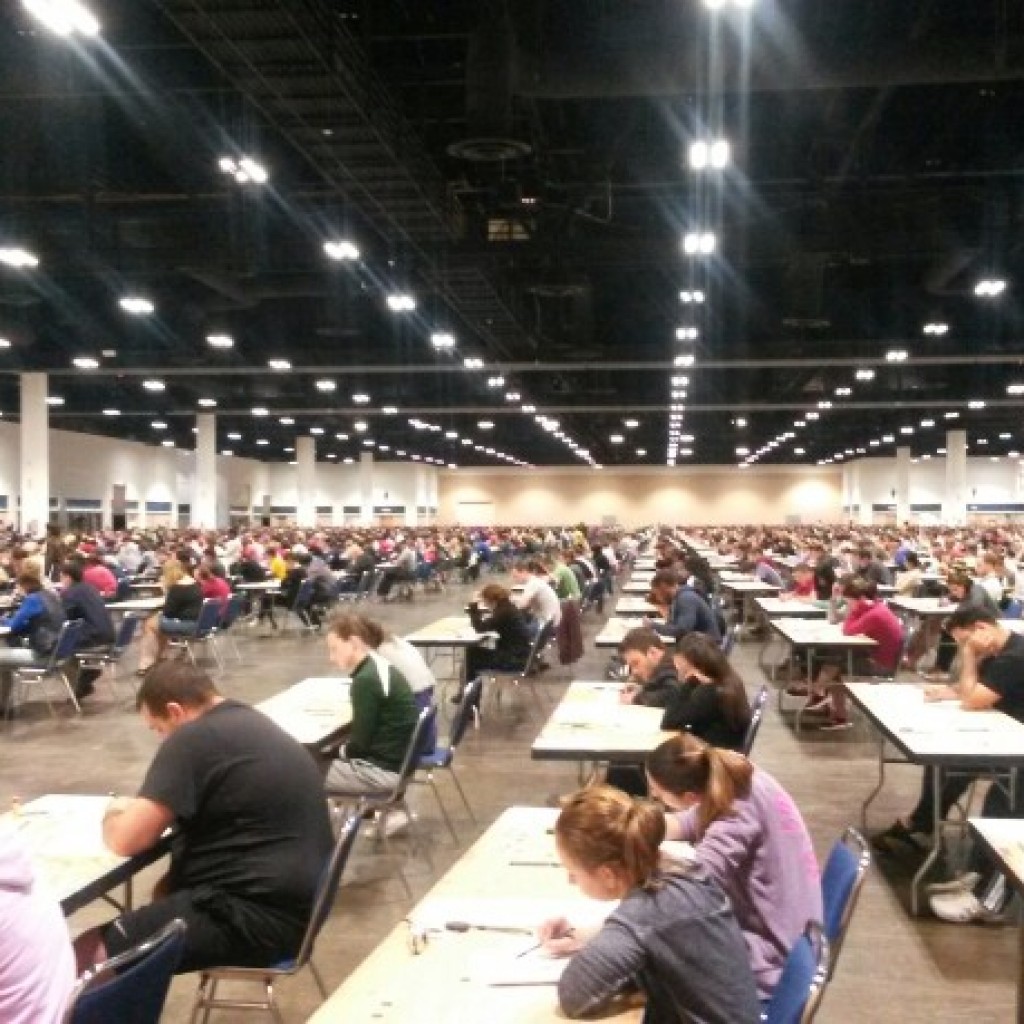 The body that administers Florida's bar exam discriminates by asking applicants about their mental health, according to a federal lawsuit filed this month.
A "John Doe" plaintiff filed suit in Tallahassee, where the Florida Board of Bar Examiners is headquartered.
He says the Board violates the Americans with Disabilities Act (ADA) by asking aspiring lawyers about their mental health and substance abuse history in the previous five years, including which medications they were prescribed.
The Board wants to know if any condition, left untreated, "could impair or limit (one's) ability to practice law in a competent and professional manner."
The board doesn't question those same applicants, however, about any "potentially dangerous physical disabilities," the complaint says.
"If such questions were necessary to protect the public, the Board would require individuals with potentially harmful physical disabilities to answer them," it says.   
The Board already is under investigation by the U.S. Department of Justice for its "failure to comply" with ADA provisions, the complaint adds.
A similar action was filed in federal court in South Florida in 1994, but was settled and dismissed, court dockets show. Records in that case were unavailable. Bar applications in Louisiana and Virginia have been similarly challenged.
Melissa Cavagni, executive director of the Florida board, could not be reached at her Tallahassee office on Tuesday.
The plaintiff, a recovering addict and alcoholic who suffers from depression, says he's a licensed attorney in Wisconsin and Arizona and has practiced "with distinction for over 15 years."
He applied to the Florida bar in 2015, and the Board required him to produce treatment records for the past decade, the complaint says, subjecting him to "adverse treatment that is humiliating, embarrassing and unnecessary."
"Doe" says he's been "clean and sober" since 2005. Though he still "struggles with depression," he is able to practice law "ethically and competently."
When the plaintiff asked the Board to reconsider its request, he was told to submit the records or withdraw his bar application, the complaint says.