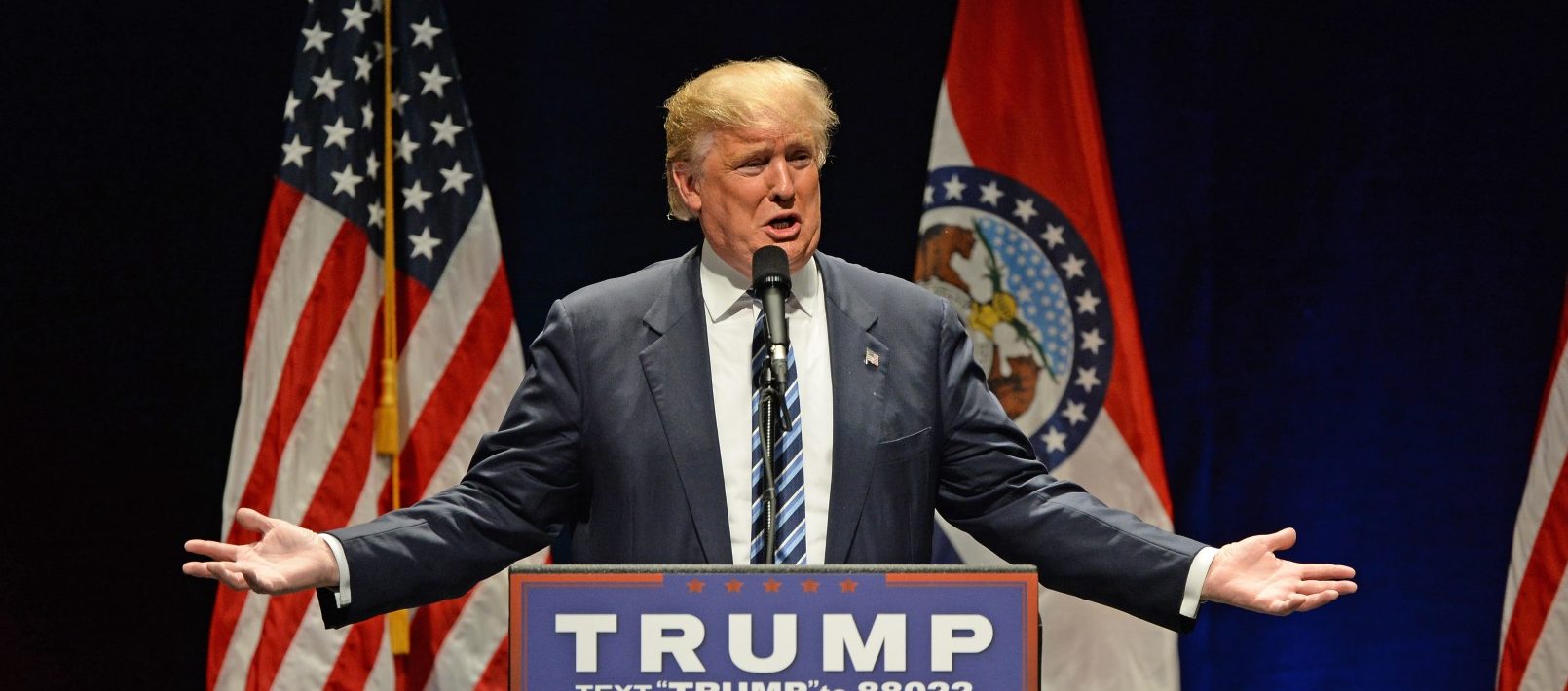 Surrounded by the warehouses and lumber yards of the Orlando Sanford International Airport on Tuesday, Donald Trump addressed a packed crowd of his supporters, railing against the establishment he claimed was rigged against him, while also simultaneously assuring them he was winning.
His speech was light on new content, and he mostly repeated the same talking points he's done in the past — he wants to repeal Obamacare, stop the shipment of jobs overseas, "drain the swamp" of corrupt politicians in Washington D.C.
And he still hasn't given up on getting Mexico to pay for building that wall.
He offered little plans for any of those things beyond hiring great people to make great deals for him, in the vein of the way he handled things as a businessman.
He did, however, offer barbs intended to be humorous.
"Bill Clinton admitted Obamacare is craziest thing ever," he said. "Premiums have doubled, and coverage cut in half. But he was forced to take it back because that night he suffered greatly."
While the talking points weren't new, the crowd was energized by the raw feelings and emotions exuded by their candidate — namely, spite and resentment at the litany of injustices Trump talked about on stage. Much of the beginning of his 45-minute speech was spent spewing vitriol at his growing list of enemies, first and foremost the media, who he pre-emptively assumed would not report honestly on the number of people in attendance.
Gesturing to the media box directly at the back of the area designated for the event, he said: "These guys don't want to hear about it … these are the most corrupt people — when they interview and people say 'Trump, Trump, Trump' — they say 'ugh, lets get out of here.' This is the most dishonest media — almost as dishonest as Crooked Hillary."
He accused them of voter suppression for downplaying the excitement and attendance at his rallies, saying it "encouraged people to give up." But at the same time, he encouraged the crowd by reporting he was winning with ease all over the country, in Florida, Ohio, North Carolina, and more. By Trump's estimation, the media was trying to thwart him and also failing at it.
He spent a considerable amount of time talking about the emails released recently by Wikileaks, which he claimed showed exactly how corrupt Clinton was. From there, he sprung into accusations against Clinton, claiming she hired "thugs" to incite violence at his rallies and that DNC Chair Donna Brazile had received the questions to one of the debates and given them to Clinton beforehand. He slung venom at Barack Obama, too, saying Obama had known about Clinton's private email server use and lied about it.
For much of the second half of his speech, he spun grisly tales befitting of the season: of brutal murders committed by illegal immigrants; young people shot "for no reason" by illegal immigrants with prior "massive criminal records," who Trump claimed had been repeatedly let back into the country. It was a crime wave of epic proportions, with "thousands of Americans" killed by illegal immigrants, he said.
He said African-Americans were "living in hell," and that they couldn't walk down the street in their neighborhoods to buy a loaf of bread without getting shot. He said Syrian refugees could not be trusted and they were being let into the country with "no idea who they are or where they're coming from," which has been proven false numerous times. He said Mexico was taking American jobs and America got nothing back except drugs and criminals.
To Trump, the hardworking everyday American people were in need of a savior from that long list of enemies, from the the media and the political Washington elite down to the strange and foreign criminals crossing our borders. He ended the speech with a plea for unity.
"I'll fight for every American who believes government should serve people instead of donors," he said. "We'll be one people, serving one god and saluting one American flag."