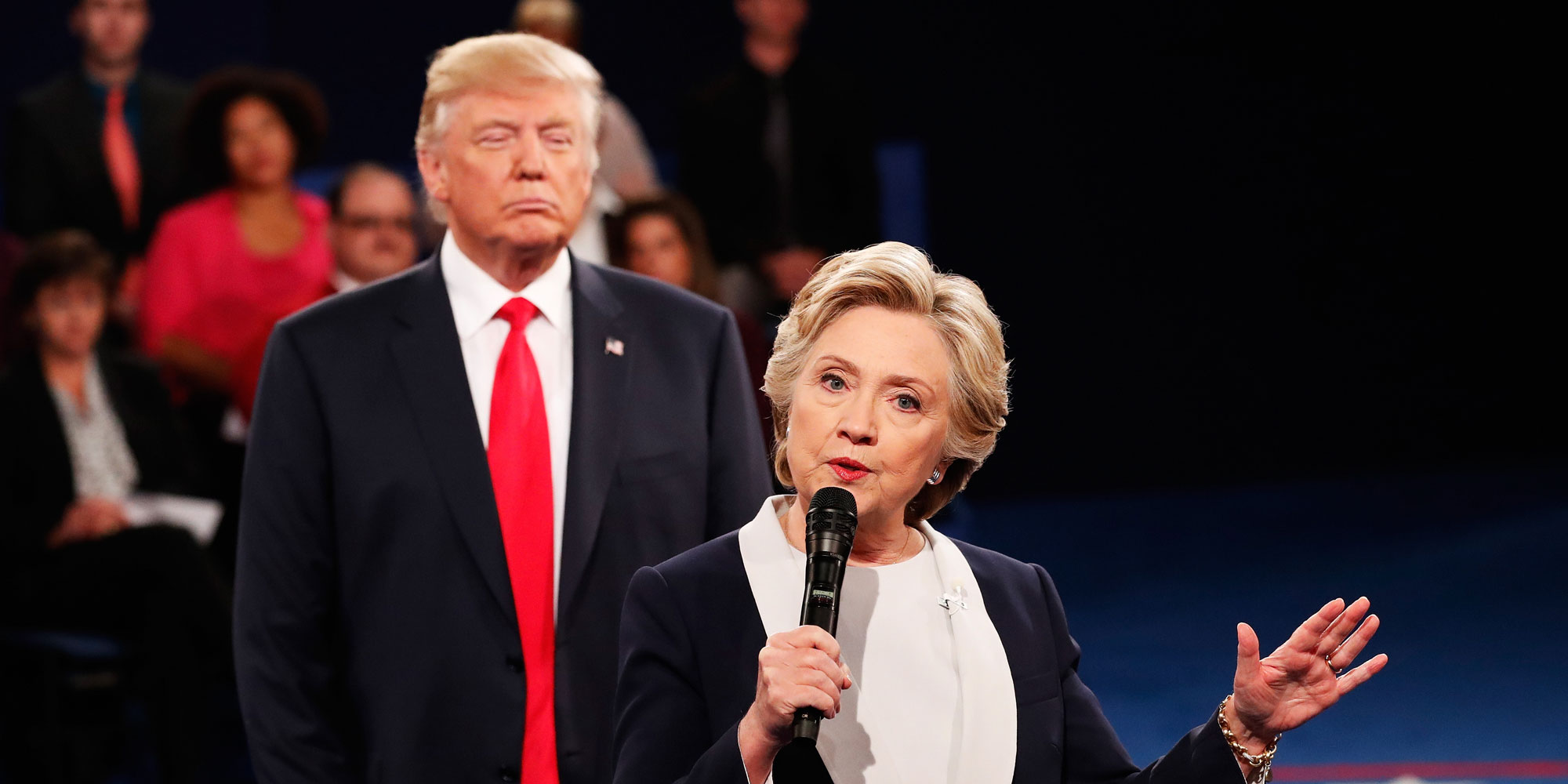 Two polls released Sunday show there is a very good chance Florida could choose Donald Trump over Hillary Clinton on Election Day.
A NBC News/Wall Street Journal/Marist poll of 990 likely voters, conducted Oct. 25-26, shows Clinton up by just one point over Trump.
Clinton comes in with 45 percent, while Trump gets 44 percent.
Third party candidates lag in the low single digits: Libertarian Gary Johnson garners 5 percent; the Green Party's Jill Stein gets her customary 2 percent.
In the two-way variant of the NBC poll, Trump and Clinton tie at 46 percent — an indication those inclined to vote third-party may see their vote as a referendum on Clinton, and may be persuadable to vote for Trump.
Clinton is ahead with those who have already voted, according to the NBC survey: 54 percent to 37 percent. Of those yet to vote, however, Trump leads Clinton 51 percent to 42 percent.
The NBC poll also had good news for Marco Rubio, as the senator is up 51 to 43 percent over Rep. Patrick Murphy in his re-election bid.
A New York Times/Siena phone poll of 792 likely voters, conducted Oct. 25-27 and released Sunday, shows Trump up by four points over Clinton, 46 percent to 42 percent. Gary Johnson lags behind at 4 percent.
The NYT/Siena poll is notable for its indication that Republicans are "coming home" at the right time for Trump; it shows 86 percent of Republicans surveyed support the nominee, an indication that fissures created during the fractious primary season may finally have been caulked with party unity.
Both of these polls were conducted before the FBI expressed renewed interest in Hillary Clinton's emails, after an investigation of Anthony Weiner revealed further room for inquiry on that front late last week.
Expect further movement in Trump's direction in the wake of those latest revelations.