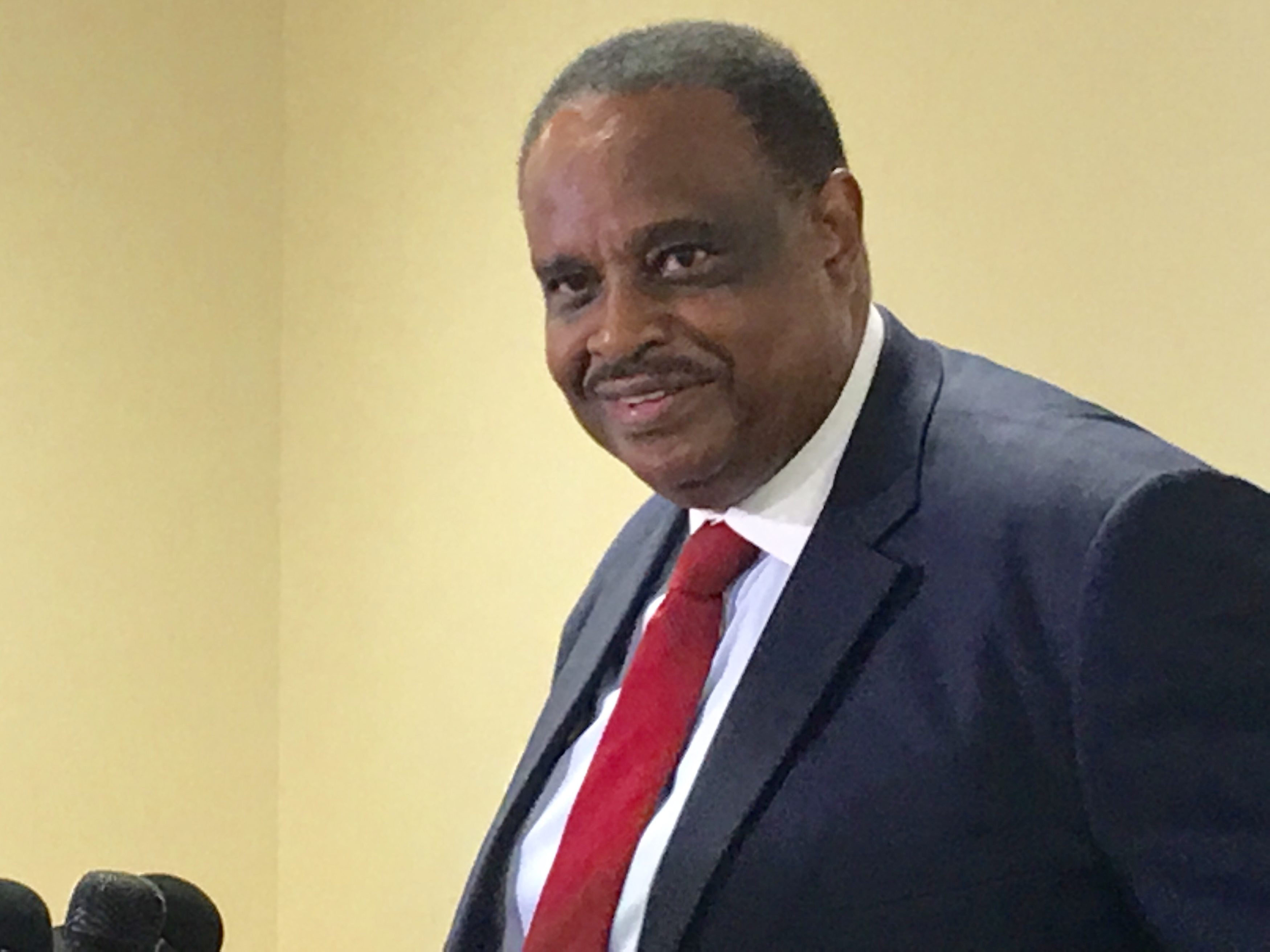 The race between Republican Glo Smith and Democrat Al Lawson in Florida's 5th Congressional District has defied traditional partisan contours down the stretch.
Smith, appearing on WJXT's "This Week in Jacksonville" Sunday, positioned herself less as a Republican than as the sole impediment to Tallahassee controlling the traditionally Jacksonville-based seat.
Smith alluded to having productive conversations with Democrats on Jacksonville's City Council, to having an open line of communication with outgoing Rep. Corrine Brown (who did not endorse in the CD 5 race on her "quick picks," in what could be framed as a tacit OK to her voters to vote for Smith), and ducked the question of whether or not she backs Donald Trump.
These are interesting rhetorical tropes for her to take late in the campaign.
And if the movement of money into the campaigns of Lawson and Smith means anything, she's probably committing to this rhetorical pivot too late to matter.
In recent days, Smith has — after a long period of relative dormancy — activated her fundraising machine.
Smith brought in $4,400 on Oct. 28, bringing her total since Oct. 21 up to $20,800.
As of Oct. 19, Smith had just $5,117 on hand from $54,625 raised.
This late-campaign surge raises the question: if Smith had been more serious about fundraising early on in her campaign, she may have had meaningful resources for electronic media buys.
A few $20,000 weeks would have facilitated that kind of outreach.
And they likely would have helped to close the gap with Lawson, a veteran politician with deep bipartisan connections and a decided resource advantage.
Lawson, as of Oct. 19, had $103,020 on hand, of $241,573 raised and another $100,000 in personal loans.
That financial advantage was augmented in the period since, with $45,200 in contributions.
Of that total, a mere $3,700 comes from Jacksonville individual contributors.
To put that number in perspective, $24,500 comes from political action committees from around the country, including Realtors, beer wholesalers, and CULAC — the PAC of the national association of credit unions.
Barring some mysterious movement in the next few days, Lawson will close this race having had access to over $386,000 of capital, compared to his GOP opponent, who ran her campaign on just over $75,000.
That almost five-to-one advantage was augmented by Lawson being better known, having more outside backing, and being a more seasoned politician.
Duval Democrats may watch Lawson closely, and one or two may be considering primary challenges for 2018.
If they are serious about that, however, they will want to ensure their money is competitive before jumping in.