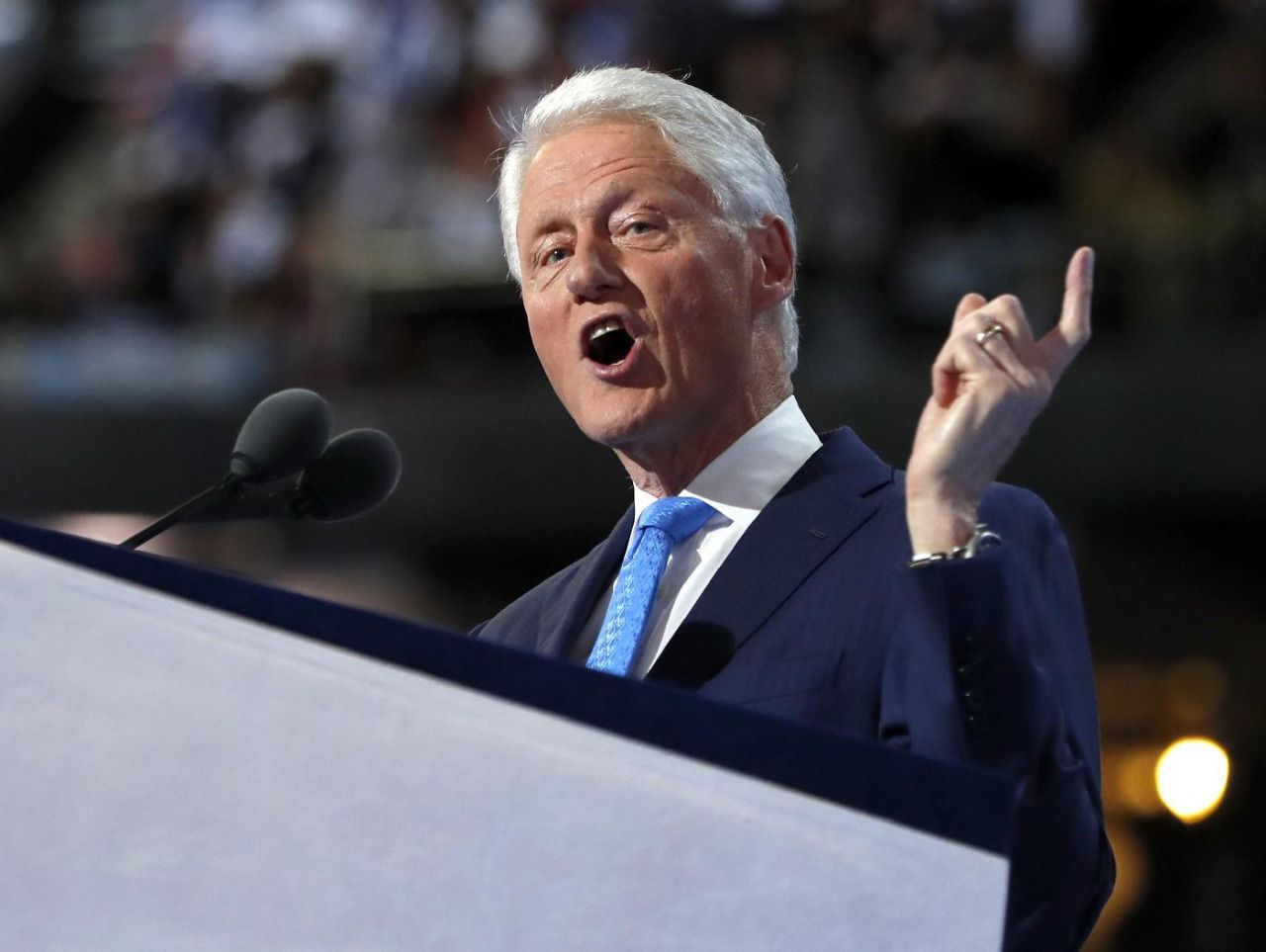 Former President Bill Clinton made an appeal to Democrats in staunchly conservative Southwest Florida this week: Vote for Hillary and make sure everyone you know does, too.
"The most important thing you can do is to vote and take your friends to vote," Clinton said during a rally in Collier County on Tuesday. "Do it today. Do it tomorrow. Do it every day until Election Day. If enough people who are for her turnout, she will win Florida and she will win (the election)."
The trip to Collier County marked the second time in recent weeks the former president has visited Southwest Florida to campaign for his wife, Democratic nominee Hillary Clinton. The campaign swing highlights the Clinton team's push to turn out voters across the state, including Republican strongholds like Collier and Lee counties.
There are 200,707 registered voters in Collier County, and only 24 percent of those are Democrats. In 2008, then-candidate Barack Obama received 35 percent of the county's vote. Four years later, the same 35 percent of Collier voters backed him again.
Bill Clinton used his appearance at the Immokalee Pioneer Museum in rural Immokalee to paint a clear distinction between his wife and Donald Trump. And Clinton said his wife is the only candidate in the race who can help the country move forward.
"I think these people who support her opponent because they think nobody cares enough about them have a legitimate beef," he said. "The problem is, she's the only one with the programs that would help help ease their pain."
The former president pumped up his wife's policies, including her positions on college affordability, the economy and health care.
The issue of health care, and Clinton's recent comments about the Affordable Care Act, or Obamacare, prompted one member of the crowd to interrupt the president, questioning his position. The interruption pushed a fired up Clinton to defend his comments, saying he didn't say "a thing the president didn't already say" about the healthcare law.
Last month, the former president called Obamacare a "crazy system." After attempting to clarify his remarks Tuesday, Clinton told the crowd not to play "their games."
"What have they done? Nothing," he said about Republicans. "What have we done? A lot."
The crowd comments about health care weren't the only interruption. One person was removed after he shouted "Bill Clinton is a rapist" during the rally. Held outside, a few people on the nearby road could be faintly heard jeering as they passed by.
But the Big Dog appeared to take it in stride, encouraging supporters to take the high road and not stoop to the same level as his wife's opponents.
"Do not treat them the way they treat us," he said "I want you to reach out a hand to them. Be in good humor, no matter what they pull."
The rally was held a short walk away from the sole early voting location in Immokalee. According to the Collier County Supervisor of Elections, more than 100,000 people have already voted early, either by mail or in person, in the general election.
More than 4 million people statewide have already voted, according to the state Division of Elections. Republicans still have a slight lead in early voting, with more than 1.64 million Republicans voting early or in person. Records show more than 1.63 million Democrats across the state have already voted.
The former president's stop is part of a full court press in the final days leading up to the election. Vice President Joe Biden is scheduled to swing through the Sunshine State on Wednesday, while President Barack Obama is scheduled to campaign for Hillary Clinton on Thursday. Vice Presidential nominee Tim Kaine is expected to swing through the state Friday and Saturday, which includes a stop in Fort Myers.
Last updated on November 1, 2016