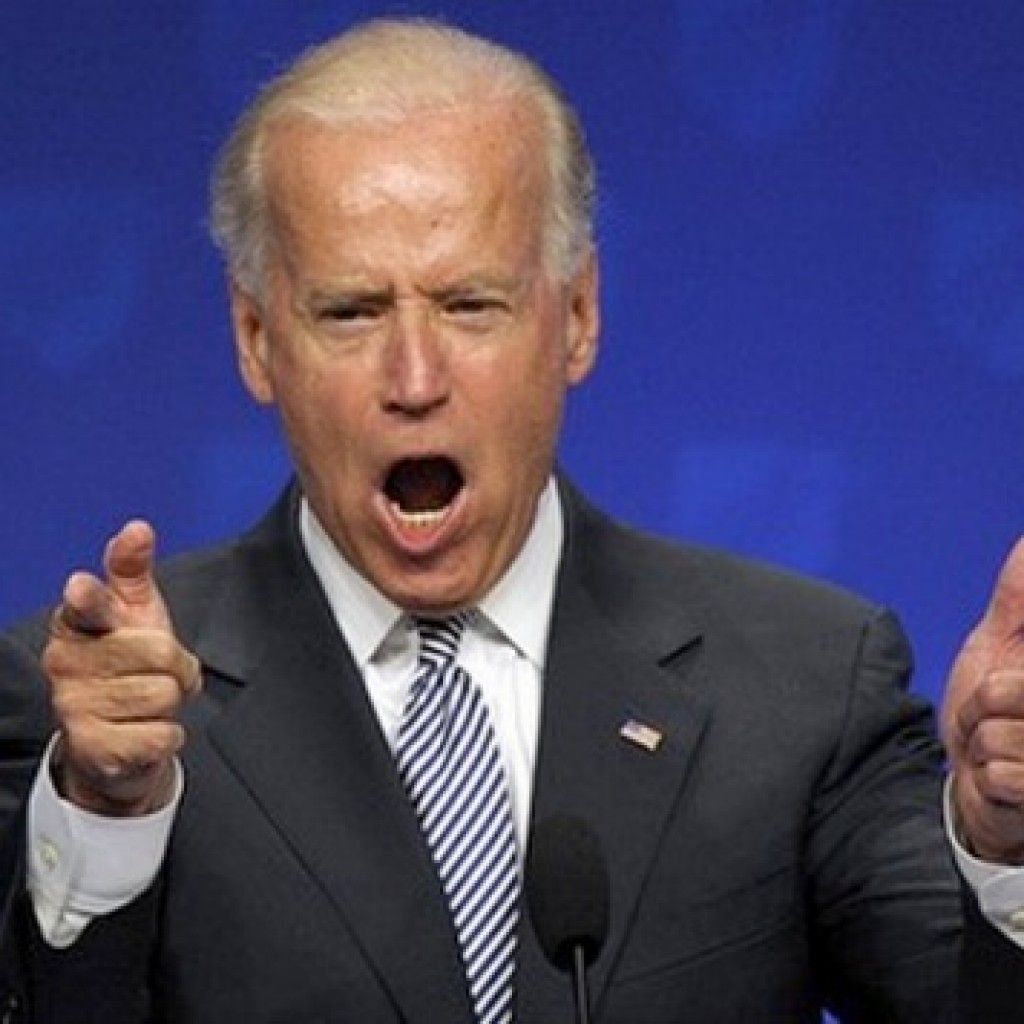 A sunglasses-wearing Vice President Joe Biden wanted a Tallahassee crowd on Monday to "imagine" a world with Donald Trump as president.
It wasn't pretty.
"We don't have to make anything up; we just have to say what they want to push," Biden said during a midday get-out-the-vote rally at Florida A&M University. Several times, he prefaced his comments with, "This is not hyperbole."
For example, "does anyone think a Trump administration will continue with $300 million in Pell grants," allowing historically black colleges and universities to grow? he asked.
"Imagine what happens, imagine all the lost opportunities," he said. If Trump wins, "what message does that send about who we are?"
Biden was on a last-minute swing through the Sunshine State the day before Election Day, stumping for Democratic nominee Hillary Clinton. He was next scheduled to appear at a rally in St. Petersburg.
The vice president alternated from quiet to shouting, driving home his message of a Trumpian world without hope.
"This is about what kind of life you will be able to live," Biden said. "This is not a joke. This is about what we value."
He suggested Trump and incumbent Republican senatorial candidate Marco Rubio had their "thumbs in their ears," pushing tax cuts for the wealthy "but none for child care."
Biden finally recalled riding the train with his family to his inauguration in Washington, D.C., when "a black man," Barack Obama, would become the first African-American president.
"I looked out over the Third Street Bridge, and I said 'anything is possible,'" he said, firing up the crowd. "This is no time to turn that train around. It's time to step on it, and with your help, we will own the finish line in the 21st century."
His wife, Dr. Jill Biden, had introduced him with the warning: "The Obama-Biden legacy is in your hands."
She said women "must be treated as equals, with dignity and respect."
Mrs. Biden also alluded to the "dark days" that recently faced her family. Biden's son, Beau Biden, an Iraq War veteran and former attorney general of Delaware, died of a brain tumor last year. He was 46.
"Every single vote matters," she added. "Convince your friends, these must be days of action; you must vote."
Other introductory speakers included Congresswoman and possible 2018 gubernatorial candidate Gwen Graham of Tallahassee, Tallahassee Mayor Andrew Gillum, and North Florida congressional candidate and former state senator Al Lawson, all Democrats.