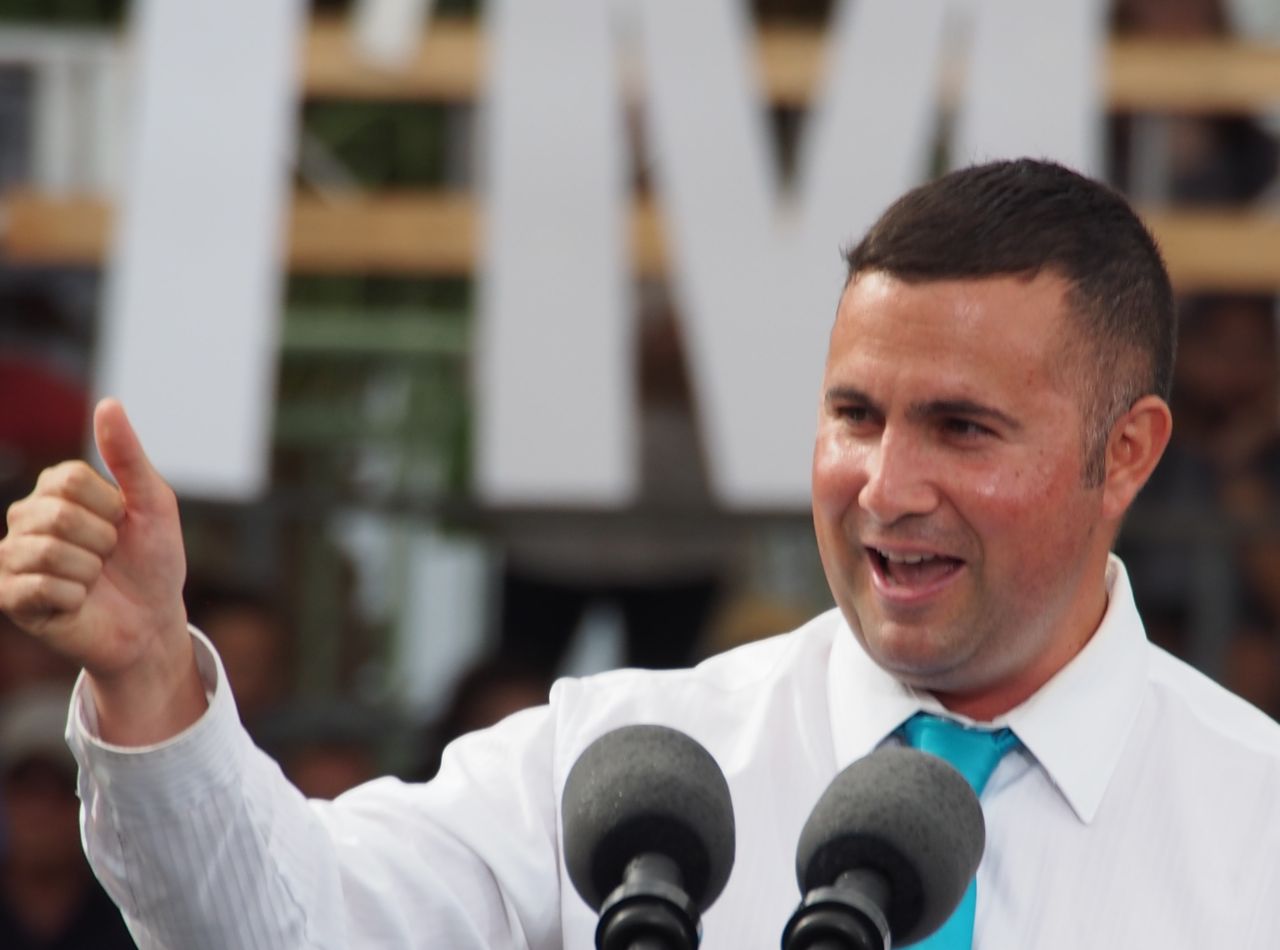 State Sen. Darren Soto's dream of becoming the first Puerto Rican member of Congress from Florida became reality Tuesday when he swept aside an underfunded Republican opponent in what is now clearly Florida's first Puerto Rican-dominated congressional district.
Early returns based on early voting and mail-in voting, gave Soto an insurmountable lead over Republican nominee Wayne Liebnitzky in Florida's 9th Congressional District. He held a 30,000-vote early lead over Liebnitzky in Osceola County, a 16,000-vote lead in Orange County, and a 1,000-vote lead in Polk County, which has the most Republican voting base in the district. Combined, Soto was carrying more than 60 percent of the vote in the three-county area.
Soto will succeed his onetime ally, Democratic U.S. Rep. Alan Grayson of Orlando and give CD 9 what Florida voters essentially were promised when the district was first conceived as such in the 2011 congressional redistricting: an "access seat" for Orlando's Hispanic community, and, for all practical purposes, a Puerto Rican seat.
Soto earned his road in through two terms as a state representative from the area and then two terms as a state senator. And with the district's strong Democratic lean and large (almost 40 percent) Hispanic voter base, he always appeared to be the odds-on favorite for victory.
But first he had to get through a hotly contested and sometimes ugly primary with three other candidates, all white women: Grayson's former aide Susannah Randolph; Grayson's wife, Dena Grayson, and Kissimmee businesswoman Valleri Crabtree.
In that primary, Randolph and Grayson split the progressive Democrats' vote and Soto, with a more moderate platform and record in the Florida Legislature, took most of the rest, including almost all the Hispanic vote. It was more than enough and he won handily.
For Liebnitzky, a St. Cloud businessman and veteran, the fight was never really fair, as they often aren't in districts drawn to provide access to minority voters. Liebnitzky won his own primary over a socially conservative Puerto Rican Republican, Wanda Rentas, to find the election largely stacked against him for the fall race.
 Besides the voter mix favoring Soto, Liebnitzky's campaign never raised much money, and he entered mid-October having raised less than one dollar for every $30 Soto had raised.