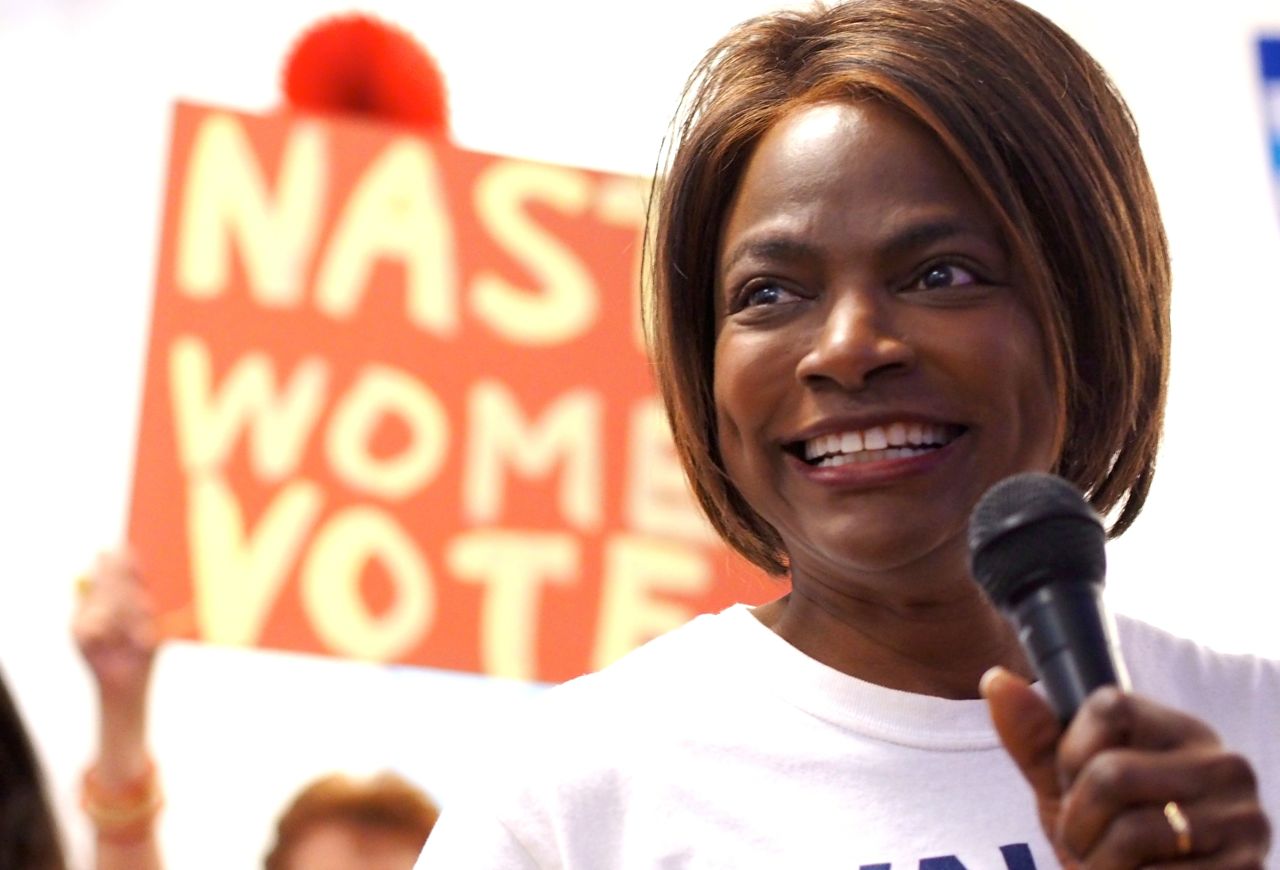 The woman who likes to talk about herself as the daughter of a janitor and maid who grew up to be a police chief has now been elected as a member of the U.S. House of Representatives.
Early returns based on early voting and mail-in voting, plus a small handful of precincts, shows Democrat Val Demings is on her way to a landslide victory over Republican nominee Thuy Lowe in Florida's 10th Congressional District. Those returns from Orange County give Demings a 75,000-vote lead with about half of all Orange County voters having cast early or mail-in ballots.
Overall, Demings was attracting more than 60 percent of the vote. That puts her on the verge of flipping the seat to Democrats after Republicans had won the past three elections there.
Her victory cements a political comeback and validation of Demings, a longtime Orlando police officer who rose through the Orlando Police Department ranks to become chief, and then retired to go into politics, like her husband, Orange County Sheriff Jerry Demings. But she lost her first race, also seeking the CD 10 congressional seat in 2012, and then mysteriously withdrew from her second campaign in 2014.
This time Demings' victory seemed like the surest thing in town from the day she announced her candidacy just over a year ago. Nonetheless, she had to overcome significant Democratic primary opposition before rolling past the underfunded and lightly supported Lowe in the general election.
Yet Demings never seemed to let up, bringing in numerous national congressional and black political leaders to campaign for her, and running aggressive canvassing operations throughout the district, which covers all of western Orange County including west Orlando, a handful of west-side suburbs, and most of Central Florida's African-American communities, including Pine Hills, Parramore, Eatonville, and Washington Shores.
Demings pushed a mix of moderate issues such as law enforcement with progressive ones, such as wage reform and civil rights, to establish strong support throughout the district, which once leaned Republican but became a solidly Democratic area after the latest congressional redistricting.
Demings also proved herself a powerful stump speaker, taking techniques that had worked for her in churches and then turning heads as a warm-up speaker at presidential campaign rallies in Orlando.