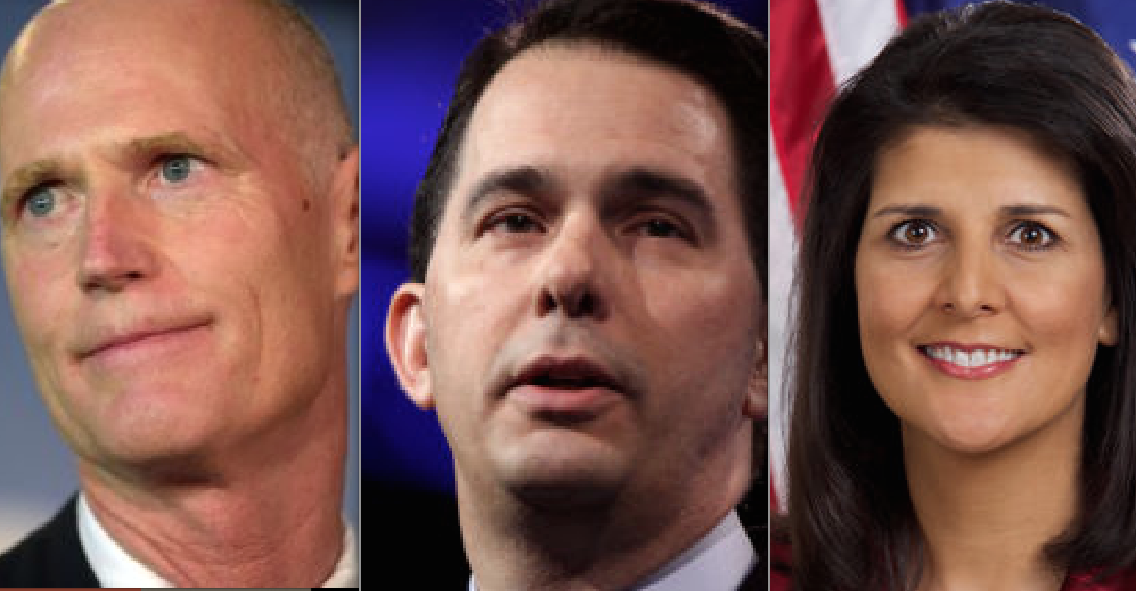 Florida Gov. Rick Scott, Wisconsin Gov. Scott Walker and South Carolina Gov. Nikki Haley will headline the annual conference of the Republican Governors Association in Orlando next week.
Scott will host the event that will have two major sessions, "Republican Governors: Leading The Charge," on Tuesday, and "Best States For Business: Behind The Headlines," on Wednesday, at the Hilton Orlando Bonnet Creek resort. The conference is not open to the public.
The Leading The Charge session will be moderated by Bill Bennett, host of "Bill Bennett's Morning in America," radio show. It will feature Walker, Haley, Gov. Doug Ducey of Arizona, and Gov. Asa Hutchinson of Arkansas.
The Best States session will feature Gov. Susana Martinez of New Mexico, Ducey, Gov. Nathan Deal of Georgia, Gov. Bill Haslam of Tennessee, Gov. Greg Abbott of Texas, and Gov. Gary Herbert of Utah.