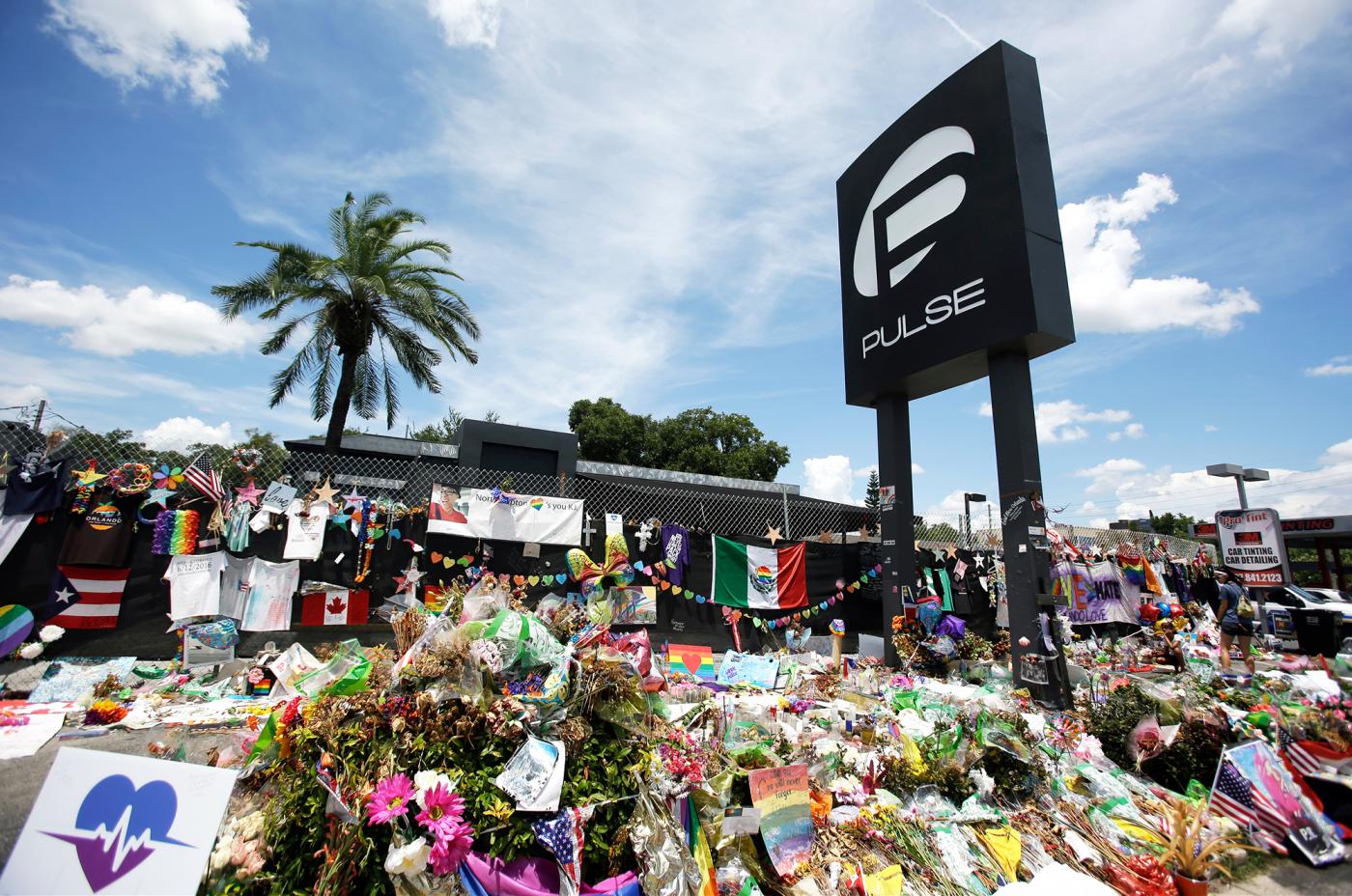 The City of Orlando's plans to purchase the Pulse nightclub and turn it into a memorial were originally scheduled for Monday's City Council meeting, but have now been delayed until the Dec. 5 meeting.
The reason given by Mayor Buddy Dyer is that the city wants more time to formulate a plan moving forward to deal with the center.
"A lot of people have been asking or thinking we had a process for what we were going to do there," he said. "And we didn't. We've been focused on other pieces of it — the first victim assistance center being set up and making sure we've handled the OneOrlando funds appropriately and transparently."
Dyer said he'd had staff looking into what other communities have done in the wake of similar tragedies.
"It'd be wise for the city to own the property at this point," he said. "I don't foresee anything happening on the property for a period of time — 12 months or 18 months. So I think it's unfair to ask the owner to simply maintain it exactly as it is."
Dyer said he would rather the club be city owned and have a "deliberate process" to move forward, rather than have owner Barbara Poma sell it to someone else, who may do something "not as appropriate" with the space.
Poma, Dyer said, will likely be on whatever committee is set up to deal with the transfer and sale of Pulse to the City of Orlando.
And Pulse, he said, is not just important to the people living here — it's become a symbol of hope and unity worldwide.
"Over the course of the next 12-18 months, there are people who have planned trips to Orlando, who want to, that are going to make a visit to the Pulse tragedy site as part of their trip," he said. "So I think it would be appropriate to maintain [it] exactly as it exists today, for some period of time."
He said it was possible they could modify it in the future, adorn it with art of some kind or utilize some of the memorabilia collected in the wake of the June 12 attack.
In a letter to city commissioners, Rep. Carlos Guillermo Smith of House District 49 implores them to memorialize Pulse, which he calls "ground zero for the LGBT community."
"The only way to ensure public input and participation from all communities is for the City of Orlando to move forward with the acquisition of the site from its current owners. It is the duty of city leaders to act now to secure this sacred space so that it can be memorialized as a symbol of our tremendous loss, and our commitment to building inclusive and safe communities.
"This landmark should belong to our community and to the public for generations to come — not private owners or commercial developers. The tragedy that unfolded here is forever part of our city's history, and the history of the LGBTQ, Latino, and Puerto Rican people."