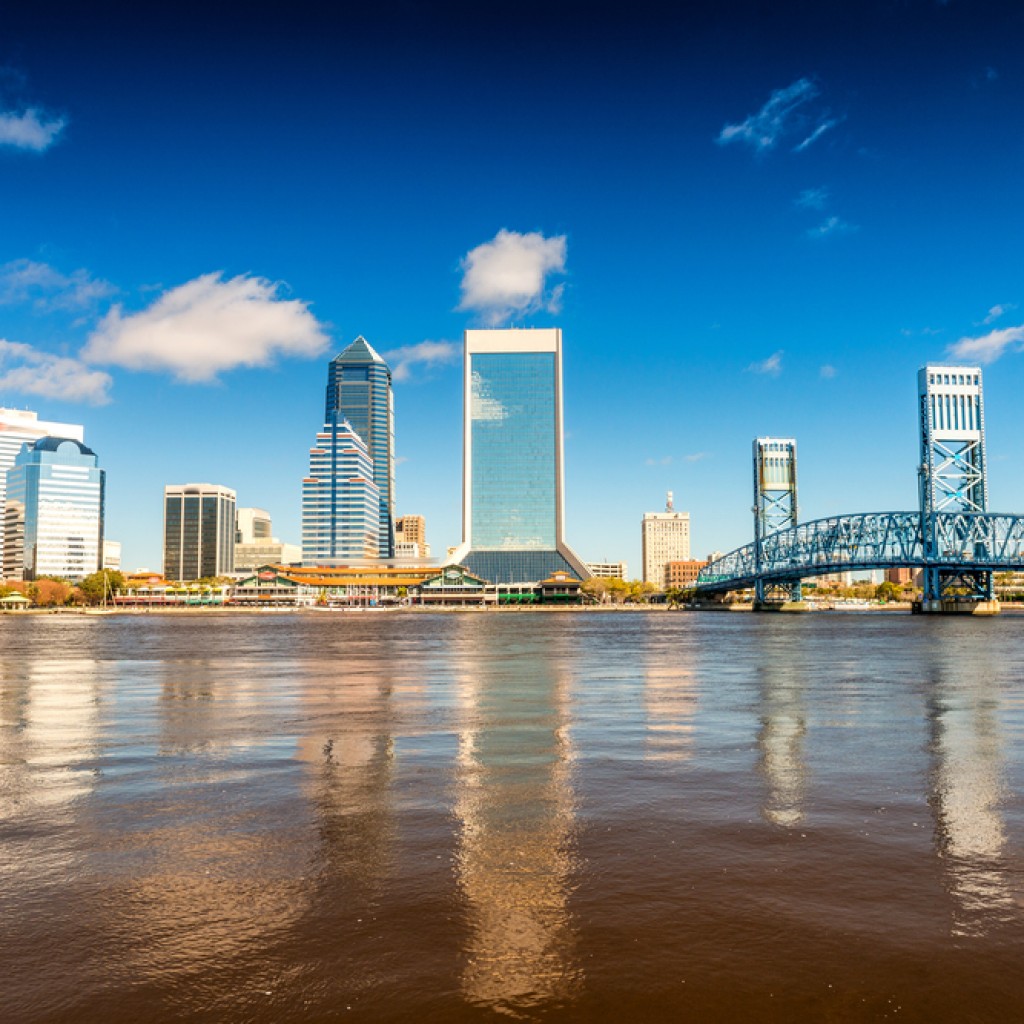 The revival of the Jacksonville Journey was a signature campaign pledge of Mayor Lenny Curry. But over 16 months into his term, violent crime continues in Jacksonville, with a spree of shootings over the weekend.
Though the Jacksonville Journey has never been represented as a quick fix for violent crime so much as a program to drive attitudinal shifts that reduce it over time, members of the Jacksonville City Council Neighborhoods, Community Investments, and Services Committee had plenty to say about Jacksonville Journey in a Monday discussion focusing on crime stats, and hinting at strategy going forward.
The meeting revealed that when it comes to the Jacksonville Journey programs, there is still fine tuning to be done on the model, and still divisions among council members about how resources are allocated.
****
Kerri Stewart, chief of staff for Mayor Lenny Curry, addressed NCIS with an eye toward justifying resource allocation, in context of outcomes proven by data.
Stewart's rhetorical question: "Are we achieving the outcomes we thought we would?"
Stewart noted the Jacksonville Journey Oversight Committee considered whether money was being spent "in the right places on the right things."
Stewart noted some incidents of violent crime, such as assaults, never got reported to the sheriff's office, thus skewing the data set.
Also skewing the model: "affluent areas" in some Journey ZIP codes, such as 32205, which runs from Eureka Garden to Avondale; and locations such as the pre-trial detention center, the community transition center, and other high-incident public buildings that skew data.
Stewart noted that in ZIP codes with affluent neighborhoods, high-crime pockets also skew the data.
Stewart suggested that in the January tweaking of the program, ZIP codes may not be used at all.
W.C. Gentry of the oversight committee said "the ZIP codes simply give us an idea of where problems are," adding that some programs, such as early learning programs, focused on targeting populations in subsidized housing.
"The inability of a child to learn to read by the end of third grade is inextricably linked with crime," Gentry said.
Gentry signaled an interest in focusing on the 20 least-proficient schools in the district; all are in the 10 targeted ZIP codes.
But it's more than ZIP codes, said Gentry. In January, the committee wants to be able to focus on more localized problems, such as "explosions of gang activity."
Councilman Bill Gulliford pointed out many neighborhoods deteriorate on a block-by-block level, with trends for places like Arlington and parts of the Southside accelerating in recent years, while achievement issues at places like Mayport Middle School show signs of "societal breakdown."
Gulliford also advanced the idea some neighborhoods may be past the point of turnaround.
Councilman Reggie Brown noted "there are hot spots all over Jacksonville," and resources needed to be put into those places to "stop the bleeding."
"There's murders all the time … we need to stop the bleeding. We need to take these dollars and stop the bleeding," Brown said.
Brown drew a difference between council districts with "one bad area" and "council districts with 75 percent impoverished."
Brown also noted that when he left the military, he never intended to buy a house in the district he grew up in.
"You should want to come back to the community you grew up in," Brown said.
Kerri Stewart noted shootings with fatalities had happened in Brown's district this weekend, with three deaths from seven shootings in two different parts of his district on one night.
Councilman Garrett Dennis noted a disproportionate share of the shootings were the result of high-population concentration created by subsidized apartment complexes, such as Cleveland Arms.
Dennis sought focus on the causes of violent crime, and Stewart noted the Journey approach "peels back" the causes of crime, which could range from functional illiteracy to other correctable systemic problems.
"Intervention and prevention is actually at the core of what the Journey is supposed to do," Stewart said.
The program, said Gentry, has already expanded beyond Health Zone 1 (which included six urban core ZIP codes).
Skepticism abounded, nonetheless.
Councilman Scott Wilson noted that 32246, in his district, has a lot of aggravated batteries "in a very small area."
Indeed, Wilson's office produced stats showing that 32246 and 32216, neither of which are Journey ZIP codes, have comparable levels of crime with 32202, a Journey ZIP code that encompasses downtown, the Eastside, and part of the Brooklyn neighborhood.
****
Councilman Wilson has let his feelings be known regarding the Journey allocation formula before.
During the budget process, Wilson surprised onlookers by aiming at the sacred cow of the Journey by proposing a floor amendment: de-appropriating $2.1 million from the Jacksonville Journey program — 50 percent of its funding — due to a lack of crime data provided for the 10 ZIP codes targeted.
The motion, which would have only allocated six months of funding for the Journey, failed. But Wilson's motivation in bringing it up was driven by a desire for real data to back up allocations.
Wilson's concern about Journey funds coincides with the concern he's expressed for the city's economic incentive program, which focuses on census tracts, rather than blocks, for economic development incentives and Community Development Block Grants.
****
As the Jacksonville Journey retools, and as at least some council members want a more granular deep dive into the program's vision, the meetings of its oversight committee will be worth watching.
The next meeting of that panel: Wednesday at 4 p.m.
Meanwhile, Mayor Curry will have a press availability Monday afternoon, discussing a murder of an 11-month-old infant, Tedashi Williams, killed Sunday night in Jacksonville.