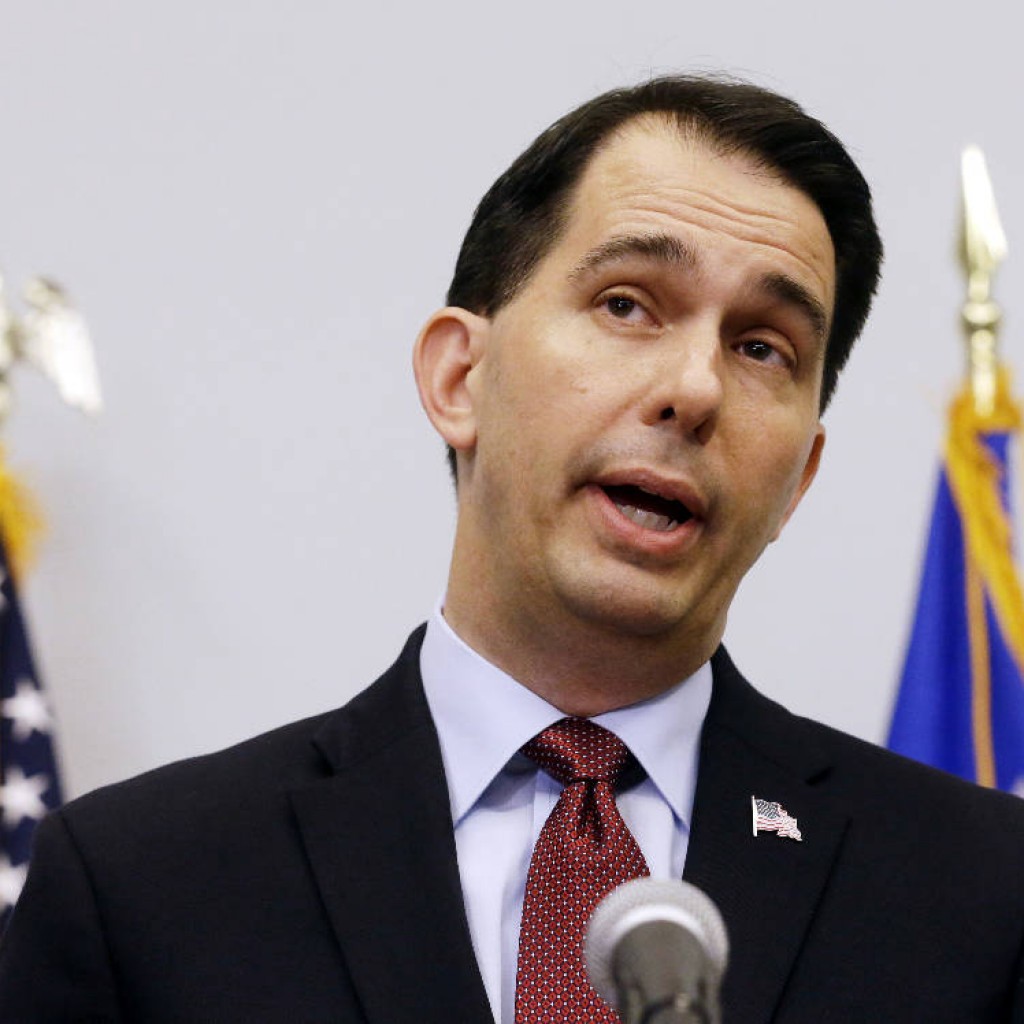 The nation's Republican governors met Tuesday in battleground Florida where they said were "giddy" at the opportunity for "disruptive changes" to wrest power from Washington following the election of Donald Trump.
Wisconsin's Scott Walker, the incoming chairman of the Republican Governors Association, said that "the sky's the limit" and that the "possibilities are endless now" that there was a Republican president and a Republican majority in Congress.
Walker and other governors ticked off a long list of areas they would like to gain more control over whether it was education, transportation, workplace rules, health care or environmental policies.
But it was clear that there was not complete unanimity among the governors on how to unwind President Barack Obama's health care overhaul that included an expansion of Medicaid, the nation's main safety net health care program for the poor. An estimated 20 million Americans are now receiving coverage through different elements of the overhaul including Medicaid or through health care exchanges that offer insurance policies.
Florida Gov. Rick Scott called the overhaul a "disaster" and repeated several times that Republicans need to repeal it entirely, although he suggested they should find a way to retain some more popular sections – such as the one allowing parents to keep their children on their policies until they turn 26-years-old.
"It doesn't work, it's didn't control costs, it was a complete lie," said Scott, a former health care executive who ran one of the nation's largest hospital chain and was forced out amid a federal investigation that resulted in the company paying a record fine of $1.7 billion for Medicaid fraud.
New Mexico Gov. Susana Martinez, however, said she expected people to continue to enroll for insurance using health care exchanges as long as it's the law and that they can't just take away insurance from people who have it now.
"I don't know that there will ever be a turn off the switch, wait a period of time and then turn it back on," said Martinez. "There is going to have to be a transition and not leave everyone uninsured."
Arkansas Gov. Asa Hutchinson, who noted that Medicaid was expanded in his state prior to his election, called for a "thoughtful approach" to revamping health care and said what he wants the ability to put in additional requirements for Medicaid recipients such as work requirements. Hutchinson has tried to win federal approval for some of his ideas but said he had been "stymied" by the Obama administration.
The additional control that states are seeking over Medicaid was one of the items that Vice President-elect Mike Pence mentioned during a private meeting with many of the GOP governors on Monday evening according to a statement put out by the Trump campaign.
Reprinted with permission of the Associated Press.