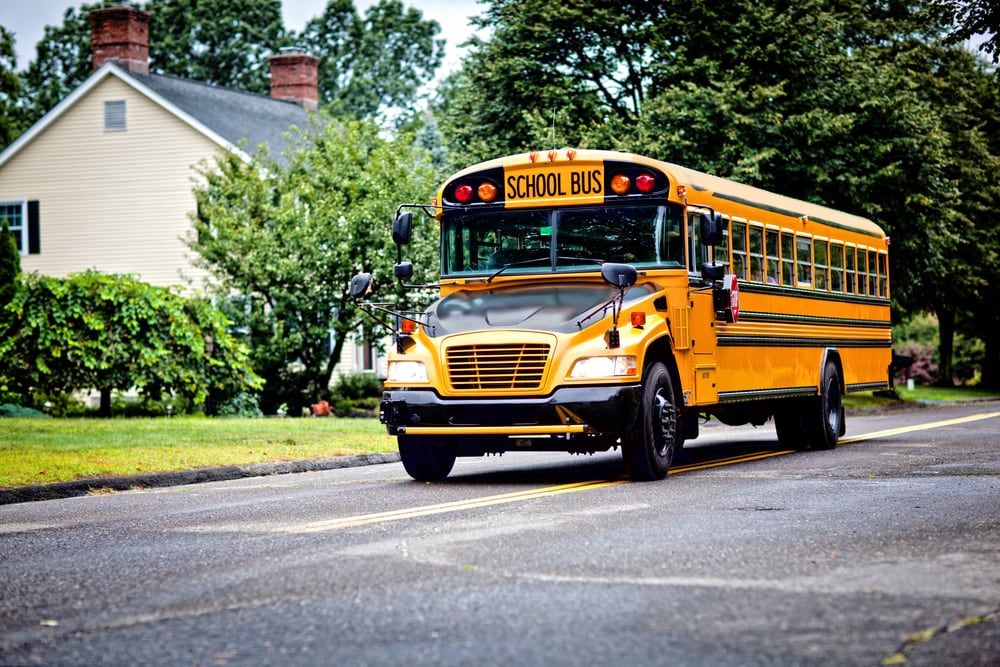 Should school bus drivers get overtime pay for being stuck in traffic or "sweeping (out) the bus"?
A group of current and former Sarasota County school bus drivers says "yes" in a federal lawsuit filed this week in Tampa. They sued the county school board for "wage theft" for not being paid for a long list of time-consuming parts of the job.
All their examples made up what they call "not paying employees for time worked beyond the time estimated by Defendant to complete the route."
Those examples include:
"…when a run takes longer than anticipated by the Defendant, performing pre/post-trip inspections, fueling the bus, sweeping the bus, writing the directions, rewriting directions when the route changes, organizing registrations, doing seating charts, updating seating charts, making copies, filling out incident reports, filling out misconducts, filling out referrals, meetings with supervisors, filling out Medicaid forms, checking mailboxes, filling out name tags, surveying, getting supplies for the buses, writing up the buses for mechanical issues, getting spares, changing the equipment over, changing the equipment back again, mechanical breakdowns, blowouts, signal 4s (police code for vehicular accidents), going back to school (e.g. for a missing child), taking a child back to school, construction issues, weather issues, traffic issues, school lockdowns, monthly meetings, going to the office window at the end of or before the runs, bringing the bus to another compound, (and) performing end-of-year bus cleanings ('white glove')."
The district's "upper management knowingly encourages and facilitates … wage theft … by implementing a written policy providing that employees only will be paid for a half hour to perform 37 specifically enumerated job responsibilities, regardless of how long they take, knowing that performance of these duties regularly takes far in excess of the designated half hour," the complaint says.
In 2014, the New York Times reported on "a flood of recent cases across the nation … that accuse employers of violating minimum wage and overtime laws. … Worker advocates call these practices 'wage theft,' insisting it has become far too prevalent."
In Florida, legislation to criminalize wage theft has stalled in recent years though some cities and counties, including Miami-Dade, have passed their own local ordinances.
The named plaintiffs in the Sarasota are Susan Leo, Robert Biegel, Theresa Jones, Luis Morales, Bonnie Christie, Andrew Gammill, Paul Naugle, Ronald Seekford, and Sheila Seekford. They seek "damages in the amount of the unpaid overtime compensation owed."
Their attorneys, Jay P. Lechner and Jason M. Melton of St. Petersburg, also seek to certify the suit as a "collective or class action."
"In a collective action, the employees who want to be part of the lawsuit must affirmatively 'opt in' by signing a document to that effect," explains Lisa Guerin of Lawyers.com. Individual employees, however, "can still bring their own claims against the employer individually, if they wish."
A complaint in a lawsuit tells one side of the story. School board spokesman Scott Ferguson on Wednesday said the district does not comment on pending litigation.
Last updated on November 16, 2016