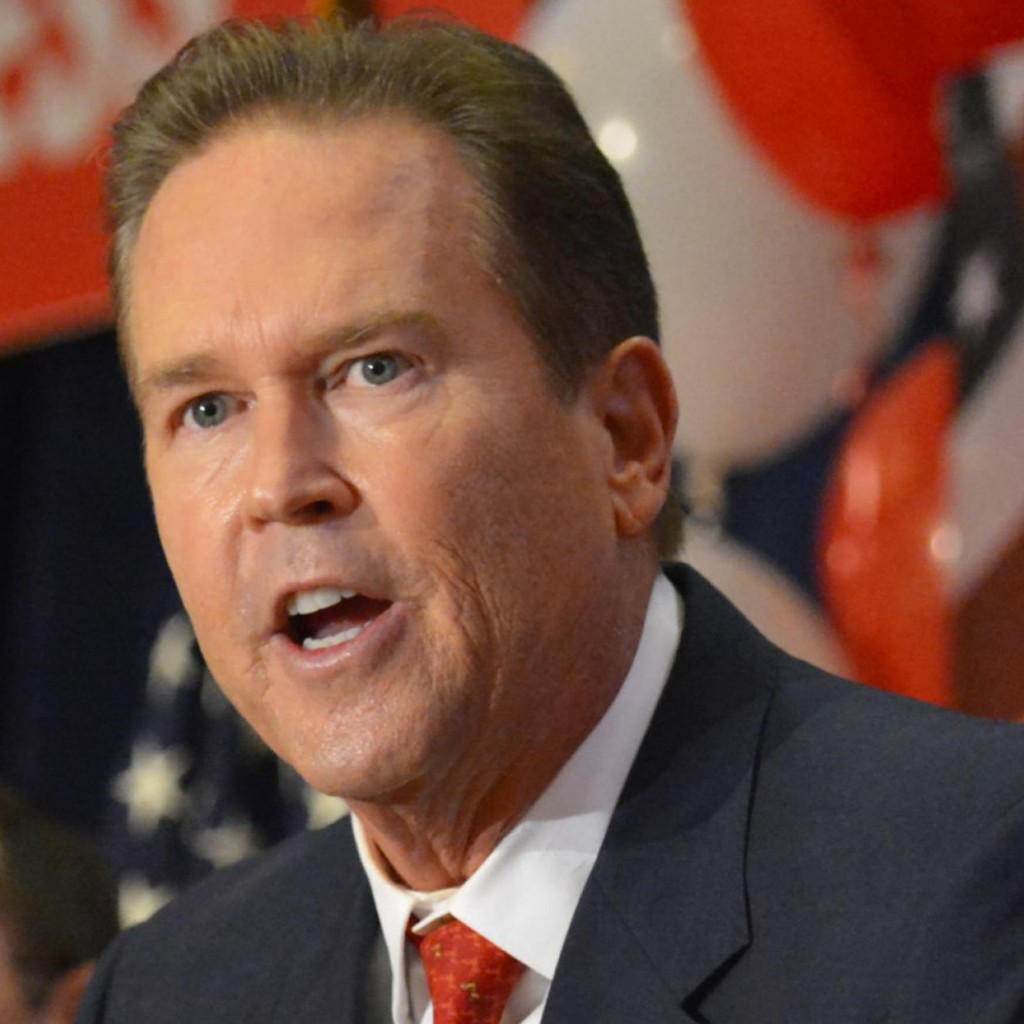 With Donald Trump soon to begin working with a Republican Congress in January, mayors and police chiefs from around the country pushed back this week on immigration issues, specifically saying they would not cooperate with federal efforts to round up undocumented immigrants in their communities.
That's upsetting to Vern Buchanan, who says it's time to end federal funding to so-called sanctuary cities.
"Washington needs to send a clear message to sanctuary cities — if you don't follow the laws, you don't get federal funding," the Sarasota U.S. Representative said Wednesday. "It is dangerous and unconscionable that so many cities across the country blatantly ignore the rule of law and still get rewarded with taxpayer dollars."
The term "sanctuary city" refers to a municipality providing safe harbor to undocumented immigrants. There are reportedly more than 400 such jurisdictions around the nation.
In Los Angeles, Sheriff Charlie Beck said he doesn't intend to change the city's stance on immigration enforcement.
"We are not going to engage in law enforcement activities solely based on somebody's immigration status," Beck said Monday. "We are not going to work in conjunction with Homeland Security on deportation efforts. That is not our job, nor will I make it our job."
"Seattle has always been a welcoming city," said Seattle Mayor Ed Murray on Monday. "The last thing I want is for us to start turning on our neighbors."
New York City's Bill de Blasio and Chicago's Rahm Emanuel made similar remarks this week.
During the presidential campaign, Trump gave an immigration speech in which he promised to "end the sanctuary cities" and said those "that refuse to cooperate with federal authorities will not receive taxpayer dollars." He blamed such policies for "so many needless deaths."
Trump didn't elaborate further on his plans for cracking down on the cities. And in a "60 Minutes" interview broadcast Sunday he said his administration's immediate priority will be on deporting criminals and securing the border.
"Public safety must be our top concern," Buchanan said in calling for passage of two bills — "Kate's Law" and the "Stop Dangerous Sanctuary Cities Act" which would cut federal funding to any city that refuses to enforce immigration laws. "Kate's Law" would toughen penalties against anyone who re-enters the country after being deported.
Kate Steinle was murdered in San Francisco by an undocumented immigrant in 2015 who had been deported five times and was convicted of seven felonies.
The "Stop Dangerous Sanctuary Cities Act" strips federal funding from communities that prohibit law enforcement officials from cooperating with federal immigration officers. Buchanan's office says 10 of the largest sanctuary jurisdictions in the U.S. received $700 million in block grants in 2016 alone.