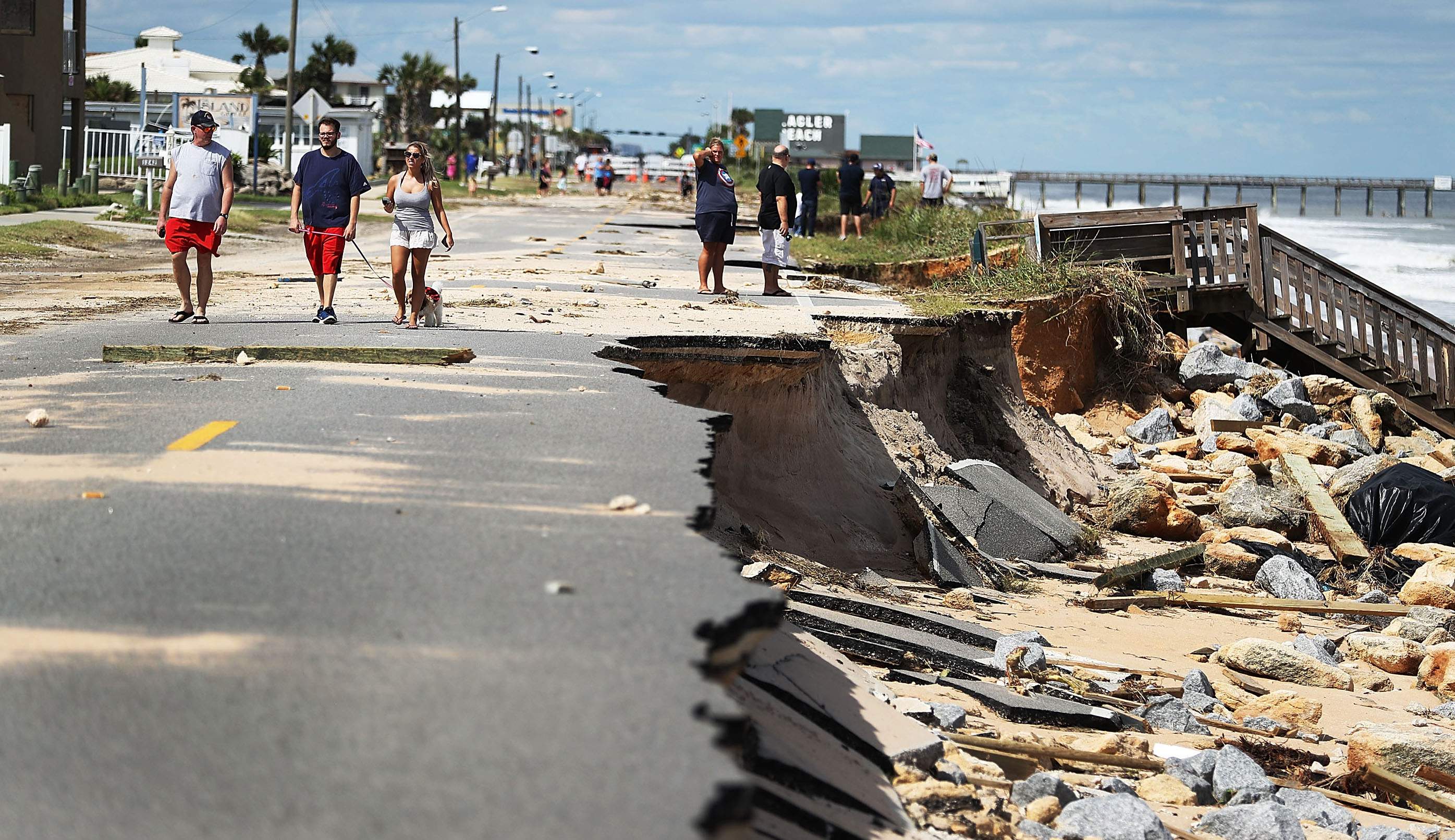 Democratic U.S. Sen. Bill Nelson is urging congressional leadership to push through a federal Water Resources Development Act this year so repair work can begin on state Road A1A, destroyed in part of Flagler County by Hurricane Matthew.
Nelson sent letters Monday to the chairs and ranking Democratic members of the Senate Committee on Environment & Public Works and the House Committee on Transportation & Infrastructure, saying the act must get approved this year if construction is to be completed in time for the safety and welfare of Flagler residents.
Specifically, he's looking for funding for the Flagler County Hurricane and Storm Damage Reduction Project. Nelson said his conversations with the U.S. Army Corps of Engineers convinces him the broader stormwater improvements are critical to both recovery and longterm efforts. When done, it'll reduce future storm damage risks to that roadway by 96 percent, and also reduce risks to the surrounding area, he stated.
"Both the House and Senate versions of the Water Resources Development Act bills would authorize this project, which is needed to help the people of Flagler County protect a newly repaired section of State Road A1A that was severely damaged during the storm," Nelson wrote.
"This section of roadway is one of the main hurricane evacuation routes in the area and is therefore vital to the local residents," he continued. "Until this project is complete, this roadway and the surrounding area remain dangerously exposed should another catastrophic storm hit. While the Army Corps says it is ready to move forward on this project, it cannot begin construction until Congress passes the WRDA bill."