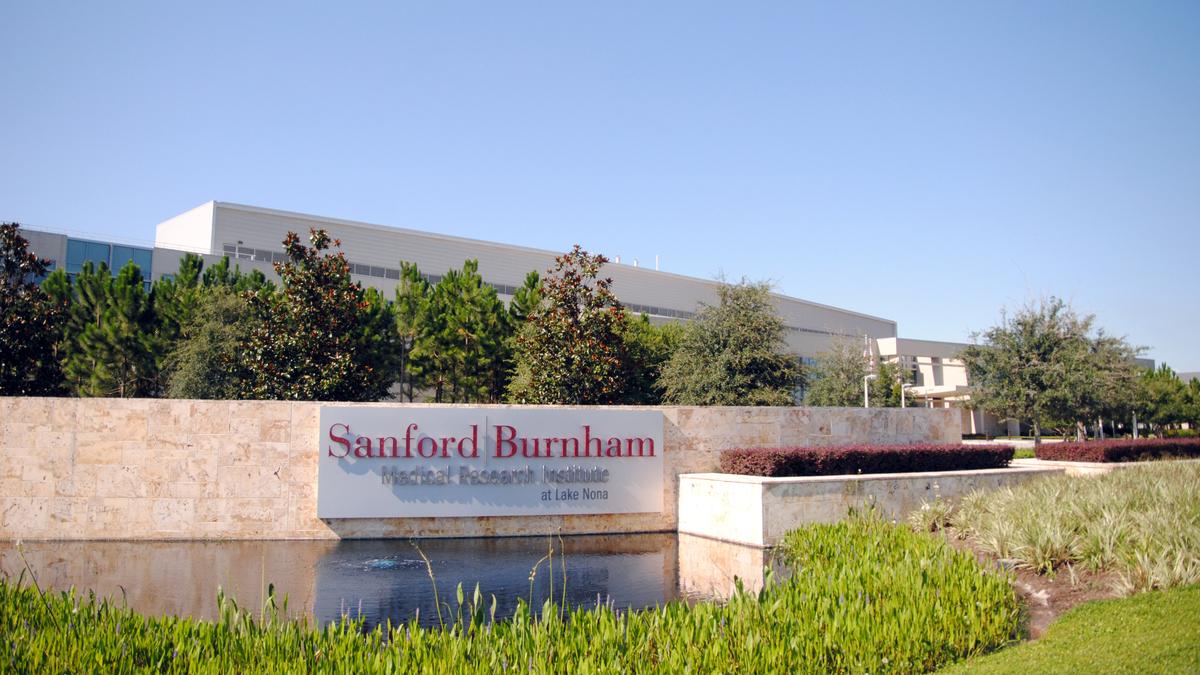 Sanford Burnham Prebys Medical Discovery Institute claims that it does not owe half of the $155 million it received as an incentive to move to Florida, while the state has not backed down on its demand for a payback.
The Florida Department of Economic Opportunity (DEO) still wants the Lake Nona research facility to return $77 million because it did not create the 303 jobs it promised. The money was supposed to be repaid by Nov. 15.
"DEO remains committed to holding Sanford Burnham accountable for all taxpayer monies received and will continue to investigate our options for any repayment necessary of incentive funds that were provided to Sanford Burnham," according to a statement released Monday from Erin Gillespie, DEO's director of communications and external affairs.
Knox Bell, the San Diego attorney representing Sanford Burnham Prebys (SBP), sent a letter to DEO Nov. 23 detailing why they are not at fault and urging DEO to work with them "to help preserve jobs and create new jobs, rather than destroy all the good jobs, science and activities that have been established over the last decade by SBP and its dedicated faculty and staff…"
The letter said SBP is not in default of the DEO Innovation and Incentive Funding Agreement and there were no penalties outlined if the 303 jobs were not created. It also states that Florida is not entitled to any incentive refund or return of equipment purchased with the incentive money.
SBP will remain in Florida during the next year, "assuming current circumstances remain substantially unchanged," according to the letter. However, it added that they would continue to explore other viable long-term plans.
SPB has "acted honestly and in good faith" and the "Lake Nona faculty and staff have worked extremely hard and made many personal sacrifices to make SBP at Lake Nona into the successful scientific research center it has become," according to Bell's response to DEO's Oct. 28 demand for repayment.
DEO claims the troubled nonprofit breached its contract to provide jobs and remain in the state for 20 years. Under the 2006 agreement, the California-based research giant agreed to create 303 jobs by July 1 of this year. But they were 66 jobs short of meeting that goal.
Sanford Burnham Prebys (SBP) began looking for a way to leave Florida blaming substantial losses on a decrease in federal research grants as its state incentives ran out. They tried to broker a deal with the University of Florida to take over the research facility but UF backed out.