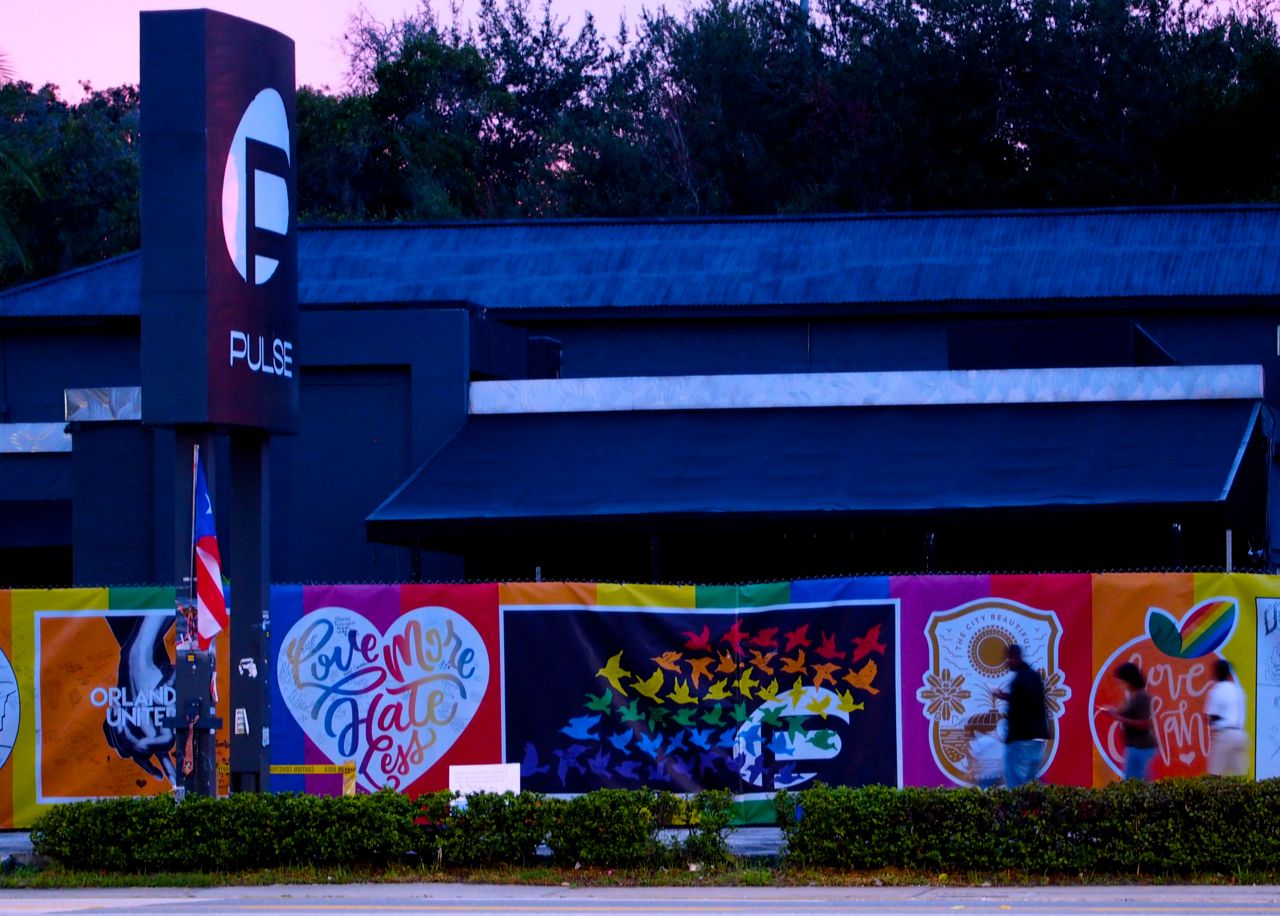 The owner of the Pulse nightclub, Barbara Poma, has decided not to sell the building to the City of Orlando – or anyone else for now, she said.
In a release issued by her lawyers, Benitez Law Group, Poma says the Pulse nightclub simply means too much to her to sell to anyone else.
"Pulse means so very much to my family and to our community," she wrote. "And I can't just walk away. I feel a personal obligation to ensure that a permanent space at Pulse be created so that all generations to come will remember those affected by, and taken on, June 12.
"I intend to create a space for everyone, a sanctuary of hope, and a welcoming area to remember all those affected by the tragedy. I plan to do that directly with the involvement of the communities impacted by this tragedy, the families of the victims and any private or public sector individuals or organizations who wish to assist. We must do this together as a community."
She then goes on to express her hope that they can join together and "build a place to memorialize our Angels."
On Monday morning, Orlando Mayor Buddy Dyer said he had not talked to Poma personally yet, but that the city would be taking a step back and figuring out how to move forward in their own way in terms of creating a Pulse memorial. He spoke of the items collected by the Orange County Regional History Center and the memorial put up by Orlando Health, which is right down the street from Pulse – these were all things they could consider in terms of working to enact a permanent city memorial.
He also spoke of the dissent on the board in terms of purchasing Pulse.
"I know there were two commissioners who did not want to pay more than the asking price to buy the club," he said. "But I consider that sacred ground. It's important."
He said whatever action they took would heavily involve public input – it wouldn't be a decision made behind closed doors.