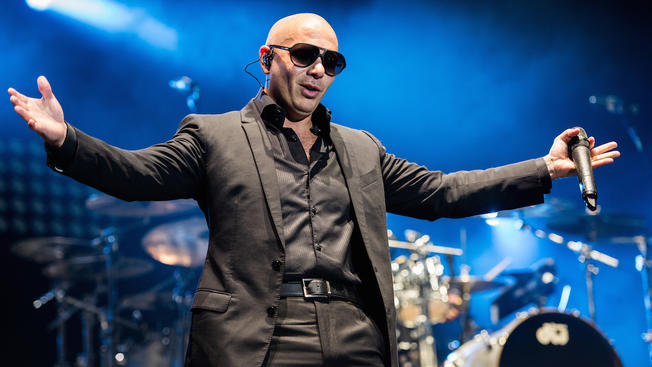 Florida House Speaker Richard Corcoran sued PDR Productions Inc. Tuesday for a judge's permission to publicly release documents involved in the Visit Florida deal used to hire Miami rapper Pitbull to promote Florida tourism.
At issue is Corcoran's concern that Visit Florida deals — done increasingly in secret — may require deeper scrutiny in how it's spending state money. He wants the Florida House of Representatives Appropriations Committee to hold hearings, starting with a look at the PDR contract.
But Visit Florida turned over the PDR contract only with explicit statements from the company that the firm believes its entire contents are "trade secrets" which must be shielded from Florida Sunshine Laws.
The company threatened to sue House staff members or others if anything was publicly disclosed.
In his 10-page lawsuit filed in his capacity as Speaker of the House Tuesday in Circuit Court for Florida's 2nd Judicial Circuit in Tallahassee, Corcoran argued that there are no trade secrets in the contract, or if there are their importance is far outweighed by the Florida Legislature's mandates to watch spending. And Corcoran stated that there is no way the house committee can hold a hearing on a secret document. He also argued that the contract, as administered by the Florida Division of Tourism Marketing, is subject to Florida's Sunshine Laws, which require public disclosure.
Corcoran asked the court to take a look at the contract, hold an immediate hearing, and then declare that it contains no trade secrets, allowing the house committee to release it and discuss its terms in open session in this year's Legislative Session.
Miami lawyer Sandra Navarro-Garcia, the registered agent for PDR Productions, was not immediately available Tuesday afternoon to comment on the suit or the company's response.
Neither Visit Florida nor PDR has disclosed even how much the company was paid, or the full responsibilities Pitbull agreed to in the contract.
The Florida Legislature appropriated $74 million overall to Visit Florida, which acts as the state's tourism and visitors promotions agency but is, in fact, a state-chartered non-profit corporation formally known as the Florida Tourism Industry Marketing Corporation.
"PDR's trade secret confidentiality claim effectively covers the entire contract with Visit Florida," Corcoran's complaint states.
The complaint continues: "PDR's over broad trade secret confidentiality claim, and the attendant threat of litigation against anyone violating that claim, will impede the ability of the house, it's members, and committee staff to fulfill their duties to monitor and investigate true expenditure of public funds, to insure that public funds are properly spent in the public interest in the manner intended by the legislature, and to participate in the development of a General Appropriations Act for the coming fiscal year in an open and transparent process,"
Visit Florida has not made a claim of confidentiality for itself; it only asserted the claim on behalf of PDR, the lawsuit claims.