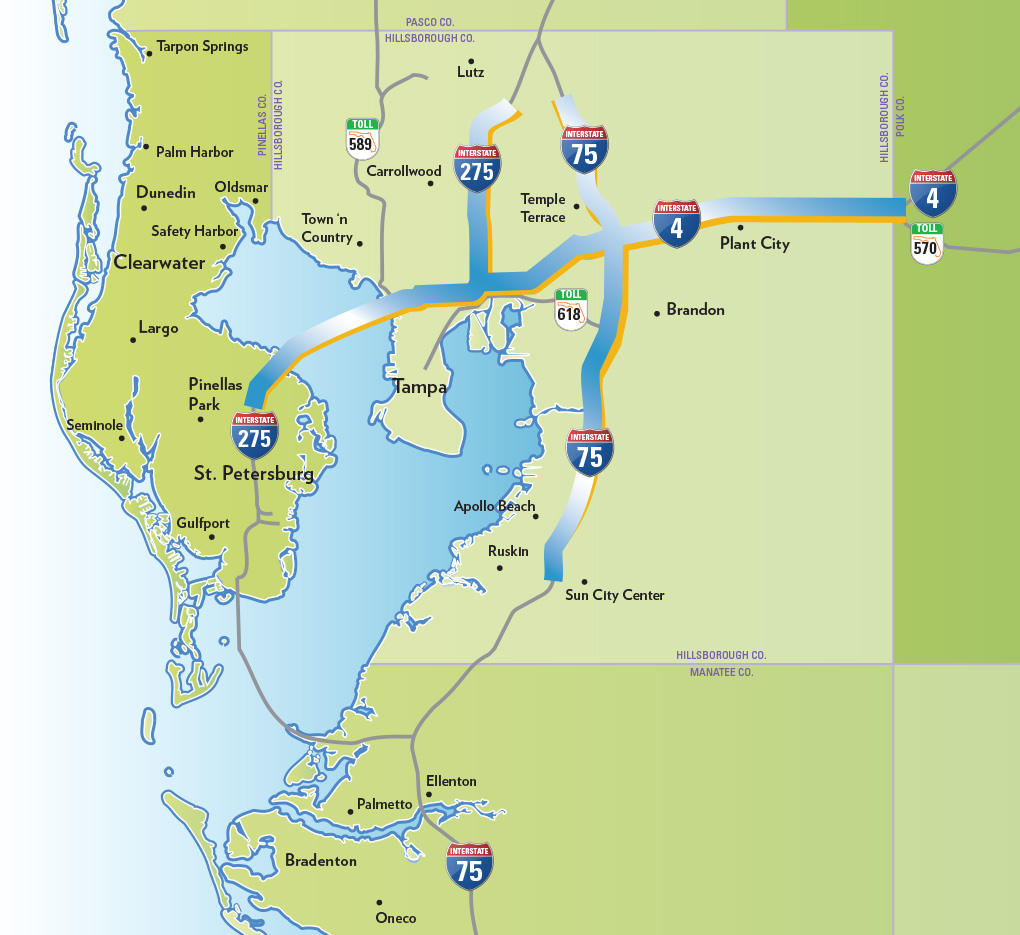 Florida Department of Transportation Secretary Jim Boxold told a Senate Committee Tuesday that it's time to hit the reset button on the controversial Tampa Bay Express Project.
"We have had some challenges with getting that project to a point where the local communities that are affected are pleased with where it is, and so we have the benefit of some time before we're ready to move forward with that project," Boxhold told the Senate Transportation Committee.
"We probably have 2-3 years before that project is what we call 'production ready,' ready to turn dirt," he added. "And so we're going to sort of hit the reset button, bring in additional staff or different staff to manage that project, and work more intensively with the local communities."
Among those various staff members will be someone replacing Debbie Hunt, the director of transportation development for the Tampa Bay district who abruptly resigned last month from the Department.
As the DOT's public face on the project, Hunt faced intense criticism from some members of the community who bonded together to oppose the project.
The TBX project is the biggest public works project in the history of the Tampa Bay area. The plan would ultimately remake I-275, I-4 and I-75, and bring new toll lanes from Pasco County south to Manatee County and from Pinellas County east to Polk County.
Critics contend that the plan would negatively impact a low-income and minority concentrated area of Tampa, who had little input on what was happening in their neighborhood. The Tampa Bay Times reported in June that 80 percent of the registered voters living at properties that Florida's Department of Transportation plans to demolish are black and Latino.
Boxhold addressed that issue on Tuesday.
"Needless to say, there are minority communities that are affected," he said. "Given the project's magnitude, it's important that we take the time to get it right."
"We want a project that not only the department can be proud to build, be proud to put the Governor out there for a groundbreaking, that the local community is just as proud to join us for that groundbreaking," Boxhold continued.
St. Petersburg Democrat Darryl Rouson said the public wants improvement to the transportation roadway system, but that "the community must feel like a respected part of what's being done."
"I couldn't agree more," Boxhold said.
In June, the Hillsborough County Metropolitan Organization voted to continue the toll roads project on pace by keeping it in its transportation improvement plan. It came after an eight-hour public hearing, where an estimated 500 people packed the county center chambers and an another floor to plead with the agency to kill the project.
But the business establishment in the Tampa Bay area is solidly behind TBX, led by the Tampa Bay Partnership,