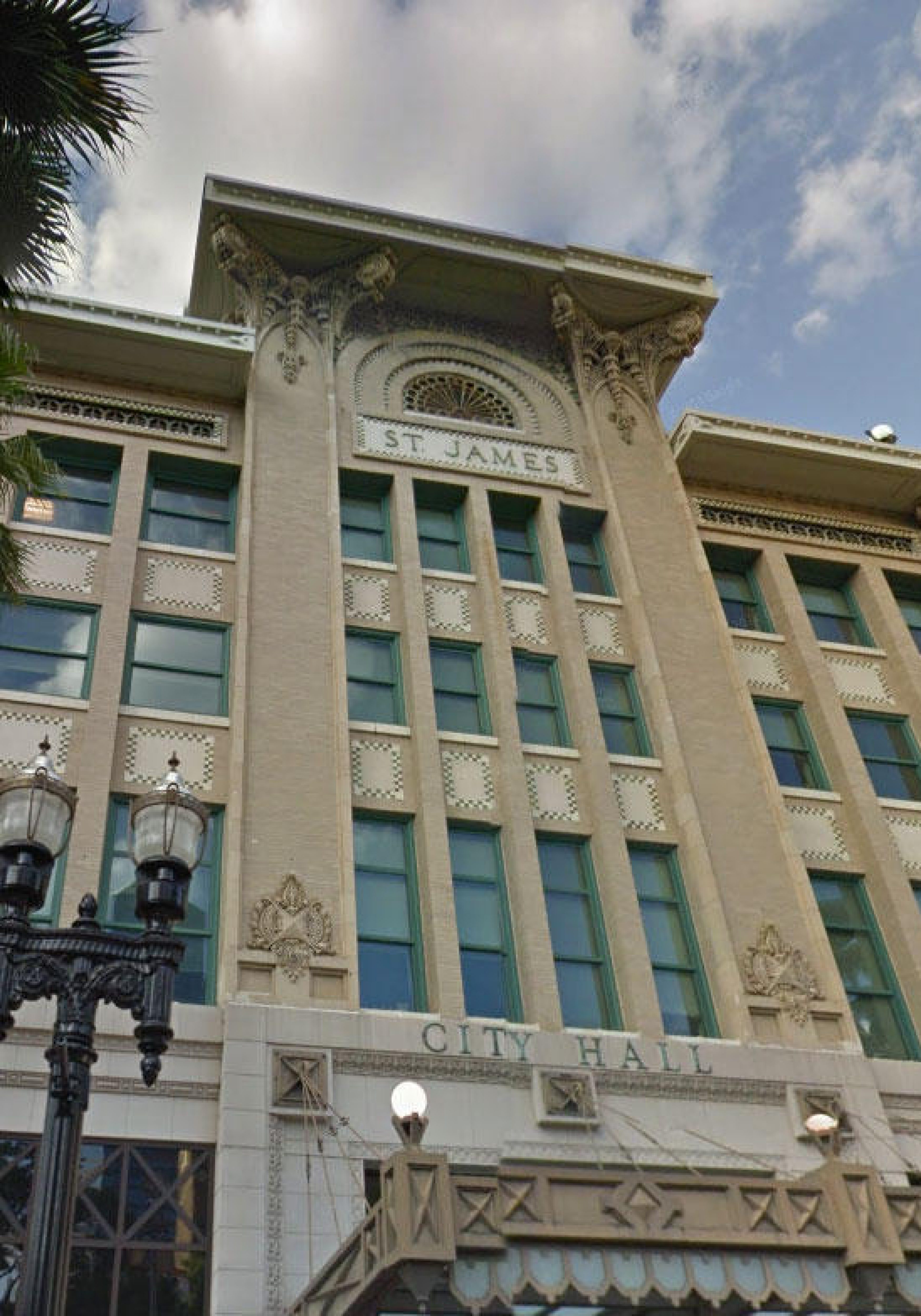 Tuesday night's meeting of the Jacksonville City Council was more notable for being the last one of 2016 than it was for any particular legislative achievement.
Among the highlights: $70,000 was appropriated for "neighborhood events" for Jacksonville City Council members. And $415,000 appropriated for the installation of temporary seats for the TaxSlayer Bowl.
"This is not cash for council" — 2016-489, introduced by Councilman Reggie Brown, appropriated $70,000 for "neighborhood events" for council members. The money will be approved at the end of the process by the council president, with approval from affected city departments a necessity to have the request fulfilled.
The bill got through committees on its second try, albeit with a number of more-or-less friendly amendments, and with no votes in Rules and Finance, on the grounds that the money may not be evenly allocated among council members and on the grounds that the $70,000 would absorb more than half of the $133,000 council contingency.
Councilman Danny Becton, a no vote in Rules, reiterated his opposition to the bill.
Council members are "set up to fail," Becton said, because attendees would wear campaign t-shirts, and "news cameras" would be at the events (a condition which presupposes a very slow day for television news).
"This bill funds $70,000 to throw a party out of the general fund," Becton said, "and every dime/nickel counts."
Councilman Al Ferraro worried the bill would "make people run up there and see who can be in line first," regarding council members trying to get a share of the pot.
"It's big government getting bigger and larger," Ferraro said. "People in my community wouldn't want to take any money and spend it on events."
Other council members were more comfortable supporting the measure, given the process refinements worked out in committee.
Among them: Councilman Aaron Bowman, who was the no vote in Finance, but had his concerns ameliorated between committees and council night.
 Numerous council members posited the bill as a measure for "neighborhoods."
Councilwoman Katrina Brown noted that ethics would be followed.
"I don't want to go to jail," Brown said, expressing confidence that the process would lead to council members proceeding in the "proper way."
Discussion proceeded, with Councilman Garrett Dennis proposing a $10,000 cap on event costs, and a limitation of one event per year.
Councilman Brown, the bill sponsor, countered with a $3,500 cap.
Dennis then withdrew his "one event per year" condition, as the limits of parliamentary procedure and writerly patience were stretched near the breaking point.
Councilman Brown reiterated his case: that this isn't "cash for council" or money to "throw a party."
17 to 2 was the vote; Becton and Ferraro the no votes.
TaxSlayer Temp Seats — Councilman Ferraro objected to the bill to install temporary seats for the TaxSlayer Bowl, citing concerns about money being pulled out of the general fund.
"I have had so many people jumping on me over this," Ferraro said.
Jacksonville CFO Mike Weinstein noted that the money wasn't in the budget, because it wasn't known until the last six weeks how much would be needed.
"We owe them a certain amount of seats," Weinstein said.
Council VP John Crescimbeni noted "this is a typical obligation from the general fund."
The measure passed 19-0.
Prediction: it will be easier to install those seats than it will be to fill them.