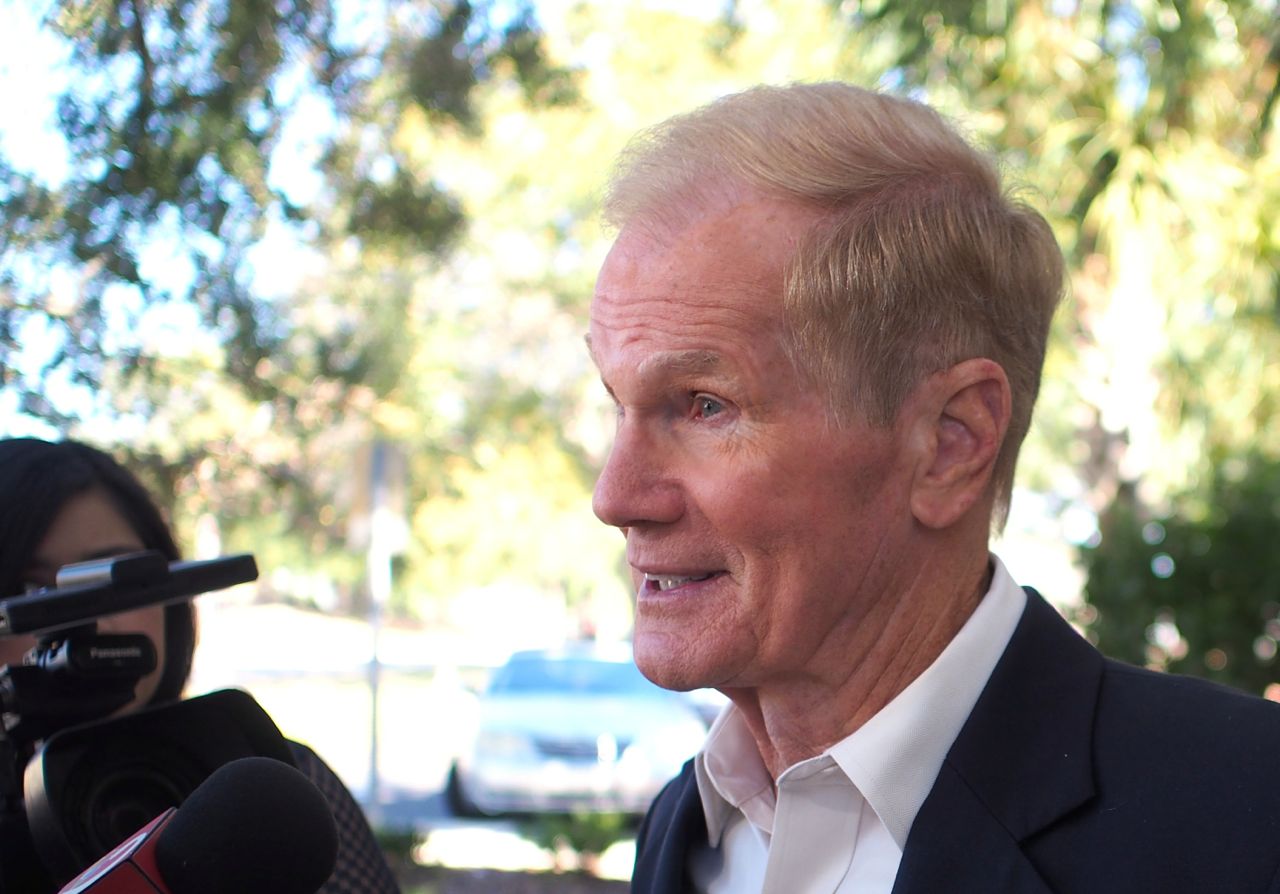 Controversy continues to swirl around the selection process to determine who is eligible to run next month for the job of Florida Democratic Party chair,
Sen. Bill Nelson is now weighing in with his most effusive comments to date about Stephen Bittel, the Coconut Grove real-estate magnate and major political donor seeking to become the next chairman of the FDP.
Bittel is slated to face former state Sen. Dwight Bullard for a position in the Miami-Dade Democratic Party next Tuesday, with the winner expected to run for the party chair position made vacant after Allison Tant announced she would not run for another term last month.
There has been an uprising among some Democrats, however, who contend that the system is being rigged to allow him to be eligible for the position.
To run for FDP chair, one has to be an Executive Committee member of a county DEC.  To qualify for that, one must be a precinct captain.
Bittel was one of more than 100 people formerly sworn in as a member of the Miami-Dade County Democratic Executive Committee last week, but critics contend that there was not a quorum present, and thus not binding.
Business consultant Bret Berlin was voted to be a state committeeman at the same event. However, Berlin then stepped down from his position, making it possible for Bittel to run for his seat and subsequently for FDP Chair, and leading to more not so wild conspiracy theories.
Many Democrats smell something nefarious in the machinations. Officers with the Brevard County DEC are requesting that the FDP launch an investigation into the circumstances surrounding that Miami-Dade DEC reorganization meeting held last week.
"Based on reports in POLITICO and the Miami Herald, and first-hand accounts from fellow Party members in Miami-Dade, we believe there is reason to suspect rules violations that may inhibit our Party's ability to fairly elect a Florida Democratic Party (FDP) Chair who truly represents the people of Florida, and may instead lead to the backdoor ascendancy of a big-money candidate for the office," reads a letter sent to Tant by Brevard County officials.
There has been speculation that Nelson is backing Bittel for the party chair position.
During a news conference Thursday at his Tampa district office, Nelson was asked about this by FloridaPolitics.com.
"I have kept a low profile," Nelson said. "Because I do not want to inject any thought that I am trying to strong-arm anybody, which I am not."
He then continued by saying Bittel is now eligible to run for chairman.
"Having said that, it's time for us to get a very professionally run Democratic Party that has a chance of standing up against a very organized and very well-funded Republican Party," Nelson added. "As we go into this next cycle in electing a governor, a state cabinet as well as my position in the Senate. Not even to speak of all the other offices that are more local and district in nature."
"I think Stephen Bittle would bring that type of professionalism to the organization," Nelson concluded, making it pretty clear who the senator thinks he should run the party moving forward.