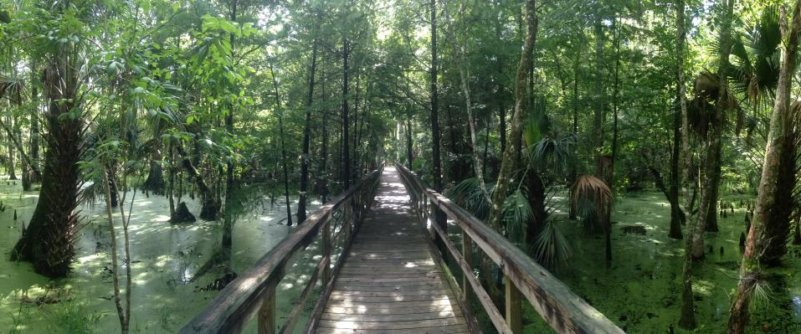 Lisa Edgar has helped regulate the state's investor-owned utilities. Now, she's going to oversee its parks.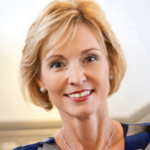 Edgar was named Director of the Florida Park Service, the Florida Department of Environmental Protection (DEP) announced Tuesday in a press release. She'll start next month.
"From my time at DEP and as a frequent visitor of our state parks, I've seen first-hand the high caliber of the Florida Park Service team," she said in a statement.
"I look forward to working with this team to continue to achieve the Florida State Parks mission to provide resource-based recreation while preserving, interpreting and restoring natural and cultural resources."
She replaces Donald Forgione – a 32-year park service veteran, six of those as director – who was demoted to manage Paynes Prairie State Park near Gainesville.
Environmentalists have been concerned that Gov. Rick Scott is pursuing his plan to make parks profitable by leasing out parkland for cattle grazing, selling timber and opening wildlife preserves to hunters. But Gary Clark, the department's deputy secretary for land and recreation who announced Edgar's hire, has said that's "simply not true."
Edgar, a three-term member of the state's Public Service Commission (PSC), previously was Deputy Secretary of DEP. She decided not to seek another term on the PSC and will be replaced by water use engineer Donald Polmann of Dunedin.
Her DEP responsibilities included "executive management oversight of the agency's budget, fiscal and strategic planning, accountability measures, information technology, administrative services, Florida Geological Survey, and coordination between the state and federal government on environmental issues," the release said.
She also was chief environmental policy analyst in the Governor's Office of Policy and Budget under Govs. Lawton Chiles and Jeb Bush, as well as a senior cabinet aide for the Department of Agriculture and Consumer Services.
Edgar "will bring a wealth of agency knowledge, superb leadership skills and an understanding of and appreciation for Florida's diverse environmental resources to this role," Clark said.
The 52-year-old will remain at the PSC until her current term expires Jan. 1. She was first appointed by Gov. Bush in 2005, re-appointed by Gov. Charlie Crist in 2008 and appointed a third time by Gov. Rick Scott in 2012.
But Edgar came under fire during her last appointment, with tea party groups and others urging Scott to replace her, saying she wasn't aggressively defending the state's utility customers from rate hikes.
Edgar got her undergraduate and law degrees from Florida State University. She is married, has two children and lives in Tallahassee.
Orlando correspondent Terry Roen contributed to this post.