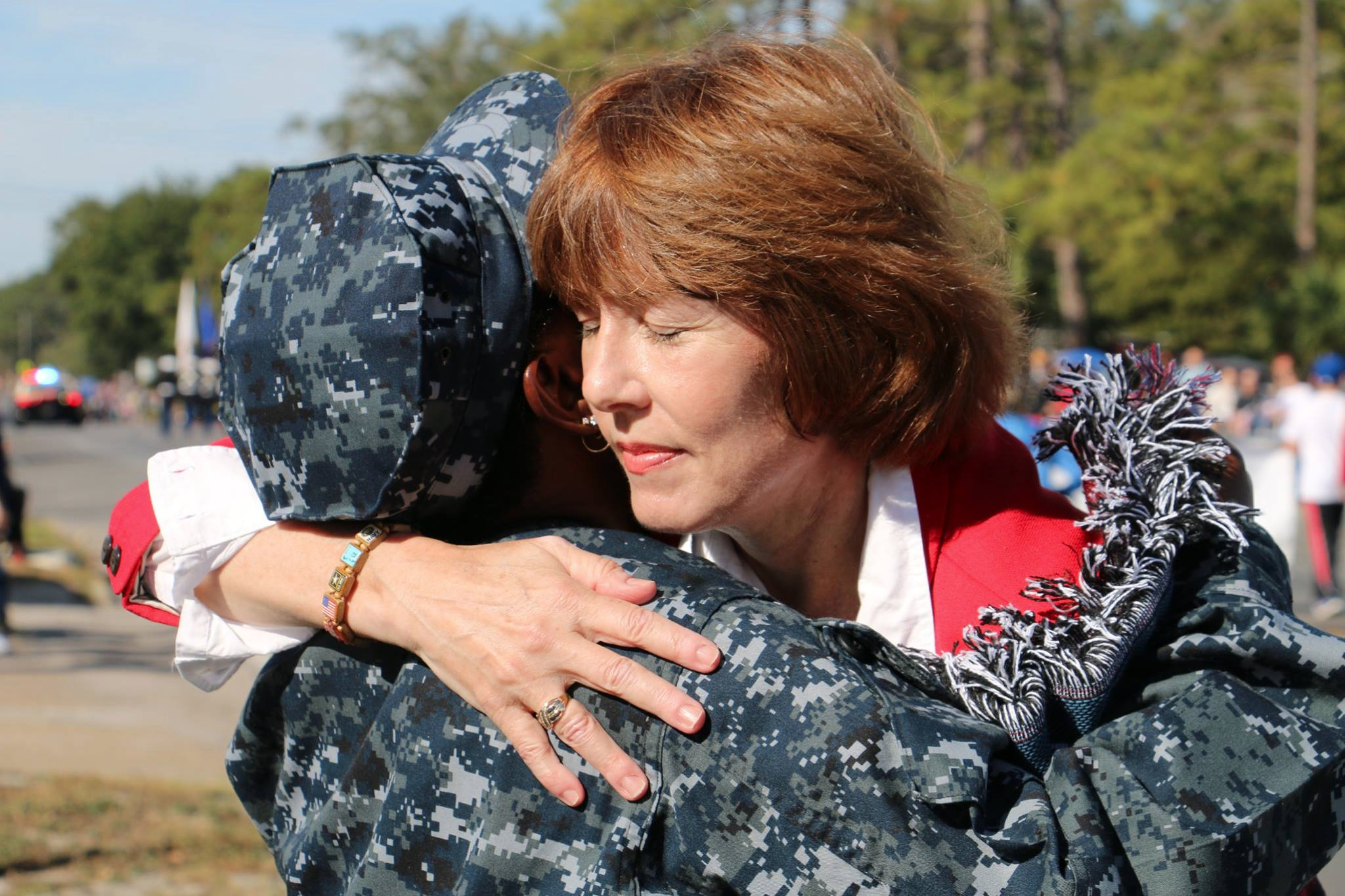 Congresswoman Gwen Graham took the last few days of the year to reflect on 2016, looking back on a series of successes during the Tallahassee Democrat's single term in Congress.
Graham, who opted not to run for re-election after redistricting made Florida's 2nd Congressional District too Republican, is also looking to the future — with the promise to "continue fighting for each and every Floridian."
Likely, this includes a run for Florida Governor in 2018, which she publicly announced that she was considering last year. Graham is being replaced by Panama City Republican Neal Dunn, who defeated Democrat Walt Dartland to win CD 2 with nearly 67 percent of the vote.
"This year brought environmental crises, critical moments for our military families, and more," the email begins. "But through it all, Gwen never lost sight of what matters most — standing up for Florida's families, putting your needs first, and making sure your voice is always heard."
Team Graham's accomplishments began early, the email says, with the very first bill she introduced in Congress, the VETS Act, which sought to help veterans have a smoother transition into civilian life.
Among the other issues included a push for more transparency in government, particularly in Florida waterways after delays in informing the public of a massive sinkhole opening in Polk County last summer, which has been blamed for contaminating groundwater in the Floridan Aquifer.
At the time, Graham blasted Gov. Rick Scott's administration for "remaining silent for weeks." In July, she also called Scott to convene a special session to address last summer's surge in algae blooms along the Treasure Coast.
"Floridians have a right to know when their health and well-being is at risk," the email says. "That's why Gwen will always fight to increase transparency in our government and prevent disasters like this from ever happening again."
The email also invoked Graham's father, former Florida Governor and U.S. Sen. Bob Graham; both Grahams had a program of Workdays — where each would spend shift working at various businesses in the District and Northwest Florida.
"From flying a T-38 jet at Tyndall Air Force Base to beekeeping in Wewahitchka," the email says, "Workdays are always a great way to meet folks from across the state, build lifelong friendships and learn from each other."
Capping off the email is a positive message of Florida's future — with a commitment to Florida that has "never been stronger" — possibly including another generation of Graham in the Governor's Mansion.
"Now more than ever, we need new leaders who will bring our communities together, build a government that's transparent and accountable, and ensure every family and every child has the chance to succeed."