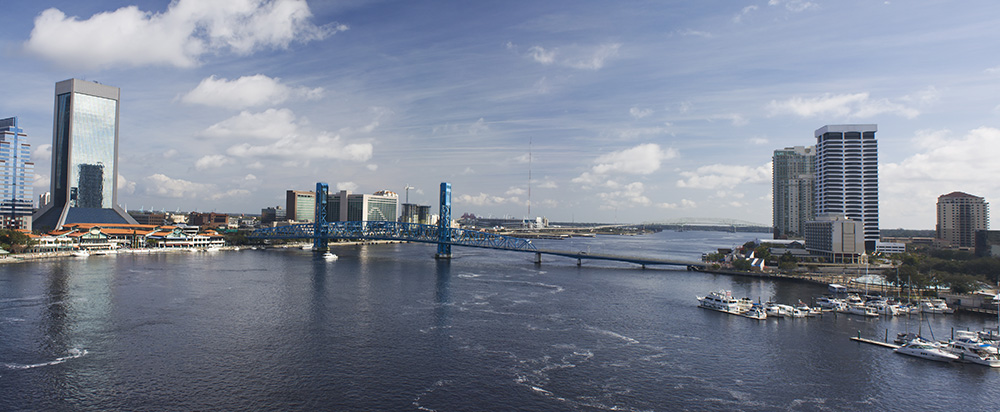 On Tuesday, Sen. Rob Bradley introduced Senate Bill 234, which is intended to change the appropriations formula of 2014's Water and Land Constitutional Amendment.
Specifically, Bradley wants to ensure that the St. Johns River Water Management District gets its share. And as chairman of the Senate Appropriations Subcommittee on the Environment and Natural Resources, the Clay County Republican is well-positioned to get this bill through.
The bill would annually earmark $35 million, minus money for debt service, for projects related to the St. Johns, its tributaries, and the Keystone Lake region.
Included among those projects: land management and acquisition, and recreational opportunity and public access improvements.
For Bradley, this is personal.
"I grew up on the banks of the St. Johns River and visited the lakes of Keystone Heights as a child, and my family enjoys these incredible gifts from God today," said Bradley in a press release. "This is very personal for me. These natural resources define the character of the northeast Florida region of our state."
"As a conservative, I believe in absolute fidelity to the State Constitution," Bradley continued."The Constitution requires us to protect these natural resources, as we should, and this bill helps fulfill that constitutional obligation to the people of northeast Florida."
In a conversation Tuesday afternoon with FloridaPolitics.com, Sen. Bradley noted that, in year 3 after Amendment 1 passed in 2014, he doesn't think the state has done enough with those dollars, especially relative to water quality and access — and that holds especially true for the St. Johns River and its tributaries.
Bradley noted that his region offered "overwhelming support" for Amendment 1, which he framed as an attempt to address the "bipartisan issue" of water quality.
"We need to be more aggressive implementing Amendment 1," Bradley said.
His bill offers avenues to do that with regard to the northeastern part of the state, and the language of the bill is "deliberately styled to leave options open" regarding uses of that money, even as ensuring public access to rivers and lakes is a priority of the senator.
Amendment 1 funds could conceivably be used to address issues ranging from algae blooms to  offering financial incentives for septic tank phaseouts and removal in properties abutting the water.
However, Bradley's primary expectation is that infrastructure such as docks, as well as land improvement and acquisition, will be the major use of the funds.
As well, water restoration in the depleted Keystone Lakes is a focus of the legislation.
Bradley counts Senate President Joe Negron as an ally in this push.
"President Negron and I share a passion for implementing real solutions to the environmental challenges facing our state in the 21st century, from Lake Okeechobee and the Everglades to our springs to the St. Johns River. Not only do we need to insure that our water is clean, but we need to insure the public has reasonable access to these wonderful natural assets for all time," Bradley noted.