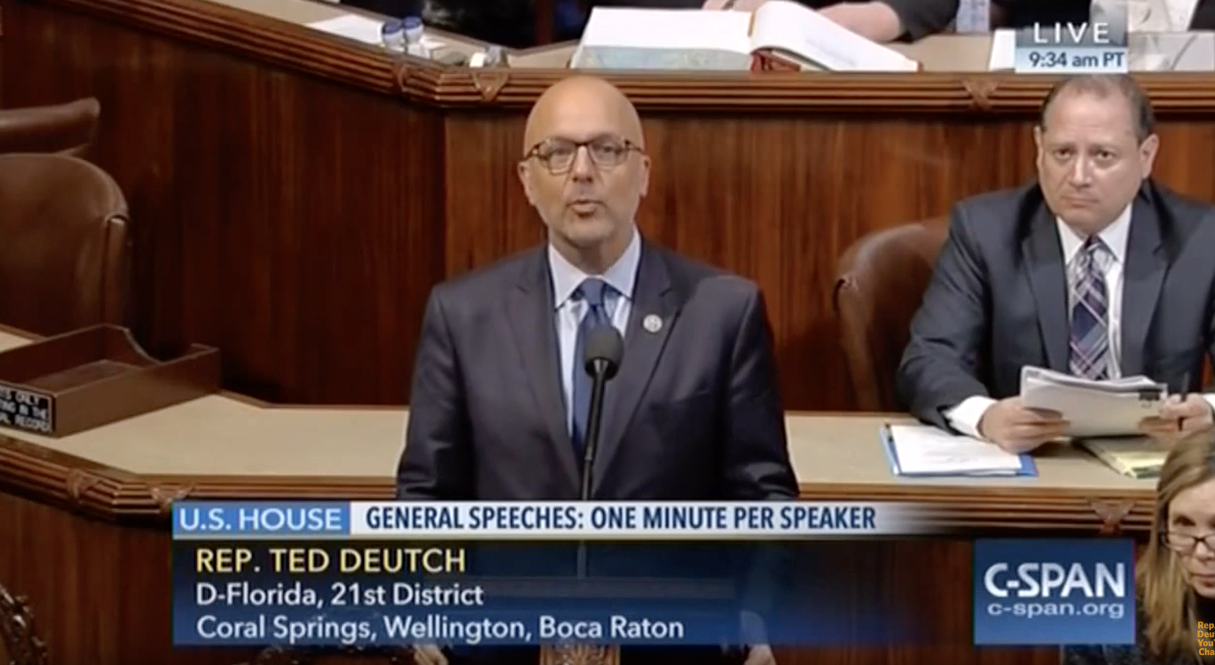 Palm Beach County Democratic Representative Ted Deutch took to the floor of the House on Thursday to introduce a constitutional amendment that would overturn the Supreme Court's 2010 decision in the Citizens United case, the ruling that opened the campaign spending floodgates.
The justices' ruling said political spending was protected under the First Amendment, meaning corporations and unions could spend unlimited amounts of money on political activities, as long as it was done independently of a party or candidate.
Deutch said the amendment would include three sections; The first would allow congress and the states to regulate and set "reasonable limits" on he raising and spending of money by candidates and others to influence elections.
It would also give congress and the states to power to implement and enforce this article by appropriate legislation, "and may distinguish between natural persons and corporations or other artificial entities created by law, including by prohibiting such entities from spending money to influence our elections."
And Deutch emphasized, it would expressly not give congress or state legislatures to power to abridge the freedom of the press.
"Mister Speaker, Citizens United let unlimited money flood into our elections and compromise our democracy," Deutch said. "I ask all of my colleagues in this 115th Congress to join our effort to overturn it!"
In November, voters in California and Washington state passed separate measures calling for their elected officials to work on overturning the Citizens United decision.
The Constitution provides that an amendment may be proposed either by the Congress with a two-thirds majority vote in both the House of Representatives and the Senate or by a constitutional convention called for by two-thirds of the State legislatures.
Public opinion polls have shown strong support for overturning Citizens United.