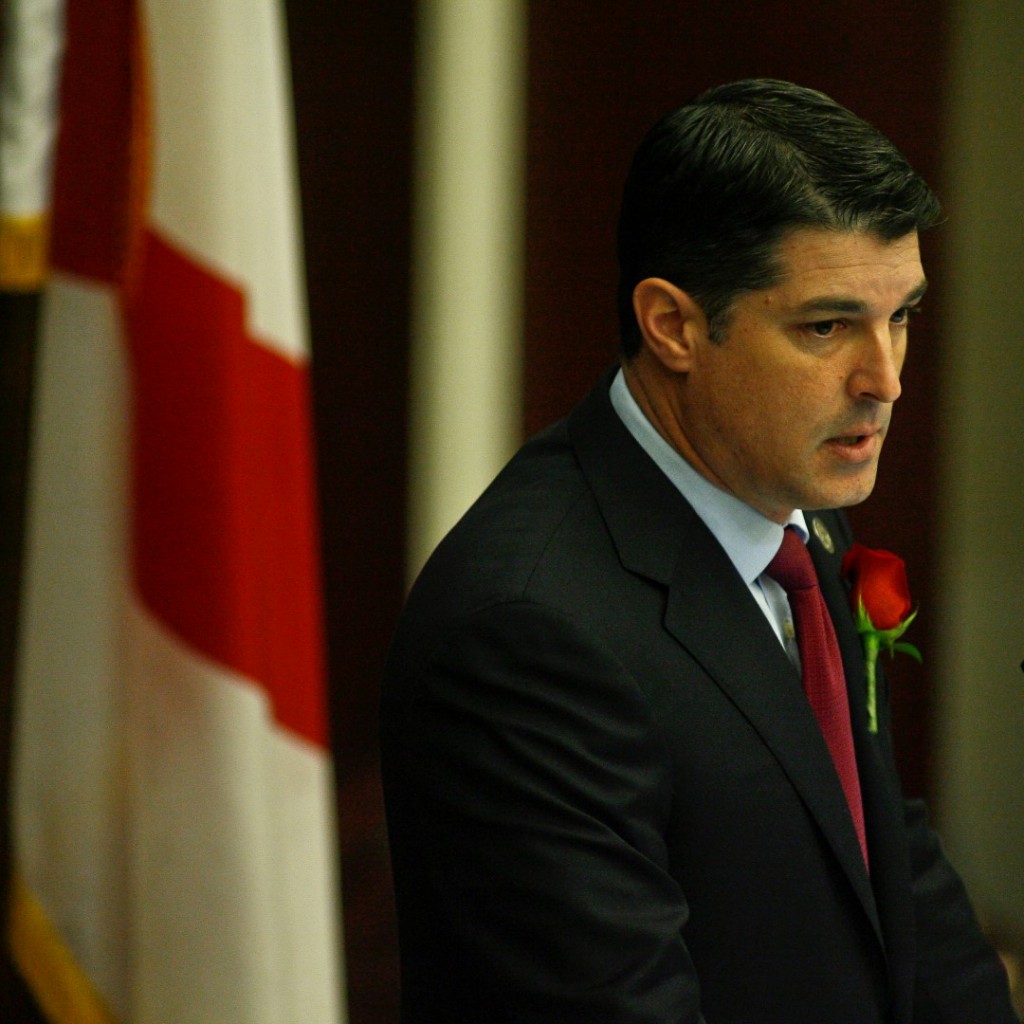 Former Florida House Speaker Steve Crisafulli announced today he will not run for state Commissioner of Agriculture in 2018.
The Republican from Merritt Island, who was speaker 2014-16, was widely expected to mount a statewide bid for the cabinet post, but like his predecessor in the Speakership – Will Weatherford – family priorities won out.
"After much consideration and prayer, I have decided not to run for Commissioner of Agriculture in 2018," said Crisafulli in a statement first provided to FloridaPolitics.com.
A telegenic politician whose family has deep roots to Florida's agriculture community, Crisafulli was expected to easily win the Republican nomination to succeed Adam Putnam, who is term-limited.
He has raised more than $2 million for his political committees, Growing Florida's Future and Growing Sustainable Florida.
With Crisafulli not running, the field for Ag. Commish – both figuratively and literally – is wide open.
State Rep. Matt Caldwell, a North Fort Myers Republican, also has designs on the seat but said he would have deferred to Crisafulli had he decided to commit.
"I have nothing but respect and admiration for Steve and the thought he put into this decision," said Caldwell, chair of the Government Accountability Committee. "My wife and I have talked about the possibility of my running and she is comfortable with that if that's the decision I make."
Caldwell added, however, he will be "focused on the (committee) responsibilities I have been charged with until after session. That said, I am seriously thinking about" the agriculture commissioner's race.
As for Crisafulli's future plans, he said he does not expect to land a job in the Donald Trump administration, as some have speculated.
"I plan to remain politically active, but after years of travel to fulfill my obligations to the House Republican Conference and as Speaker of the Florida House, there is nothing I want more than to spend time with my Kristen and our daughters as they finish out their final years of being at home before going off to college."
Crisafulli's background is in agribusiness. He also directed the Brevard County Farm Bureau and Florida Farm Bureau in 2003-05.
Recently, he accepted an appointment to serve a three-year term on the board of directors of the Fish & Wildlife Foundation of Florida, a nonprofit group.
Crisafulli was first elected to the Florida House in 2008. In his official portrait hung on the walls of the House chamber, he is shown standing with his hand on an orange that rests on a desk.
"Agriculture is a vital part of my family's history and of Florida's history; in order for this state to continue to prosper, agriculture must remain a significant part of our state's economy," he said.
"Commissioner Putnam has done an outstanding job, and his successor will need an equally deep understanding of the fundamental role agriculture plays in Florida and how to address the challenges facing the industry. I look forward to supporting our next Commissioner of Agriculture, and I have no doubt a capable field of candidates will emerge who will be dedicated to the success of this critical industry."