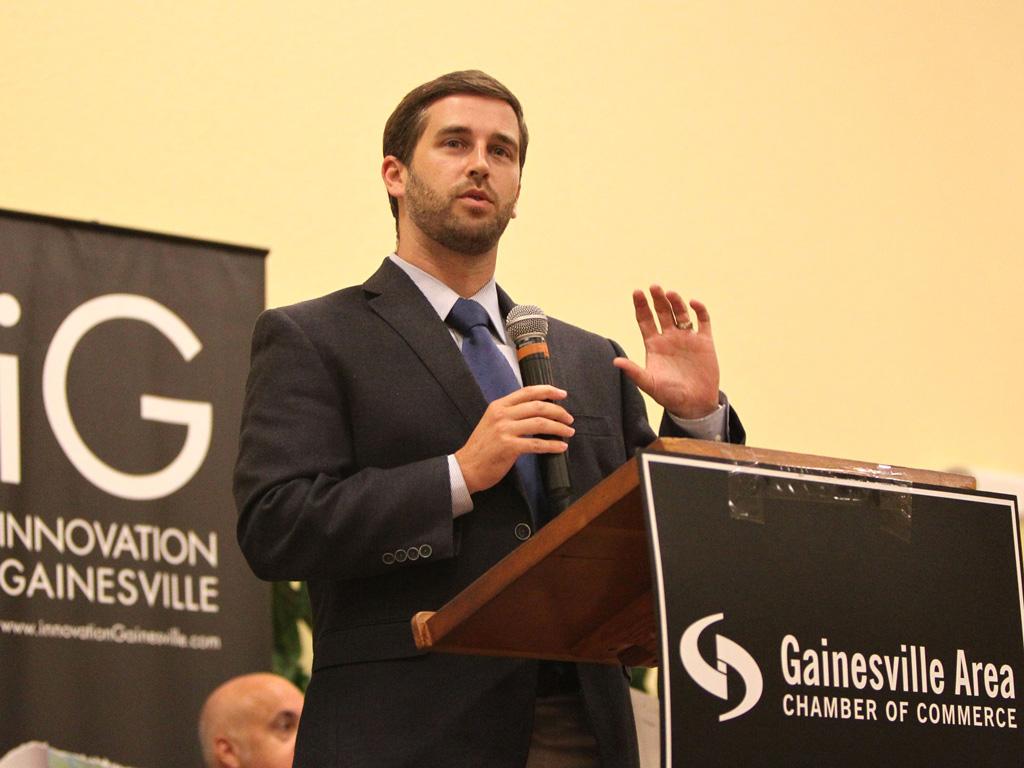 Tim Giuliani has been tapped as the new head of Central Florida's soon-to-be-announced economic development/chamber group.
The organization will be officially named in March, and its purpose will be to oversee "strategic efforts to bring more high-wage jobs to Central Florida while promoting and enhancing the region's dynamic business climate and quality of life," according to a press release.
It was created from the merger of the Orlando Economic Development Commission (EDC) and the Central Florida Partnership (CFP), which includes the Orlando Regional Chamber of Commerce, the release states.
Giuliani was most recently the president of the Greater Raleigh Chamber of Commerce in North Carolina. He was also the president of the Gainesville Area Chamber of Commerce before that.
"Tim brings tremendous leadership experience, particularly in managing a combined economic development/chamber organization, as well as a keen understanding of today's workforce," says Robert Utsey, co-chairman of the economic/chamber group and senior vice president of business development for Skanska USA Building Inc.
Giuliani said he's excited to be returning to the Central Florida area and to helm the initiative to create jobs and a prospering economy for the area.
"Central Florida has reached an exciting and significant stage in its economic progress," Giuliani says. "This is an amazing community full of promise and talent and ingenuity. Working closely with the Board of Directors and our public/private and civic partners, I am incredibly excited to take a page from the new campaign – Orlando: You don't know the half of it – and spread the word about all of the dynamic aspects of living and working in Central Florida."
The campaign he's referring to is put out by the Economic Development Commission, and aims to show businesses the myriad reasons why they should locate in Central Florida.