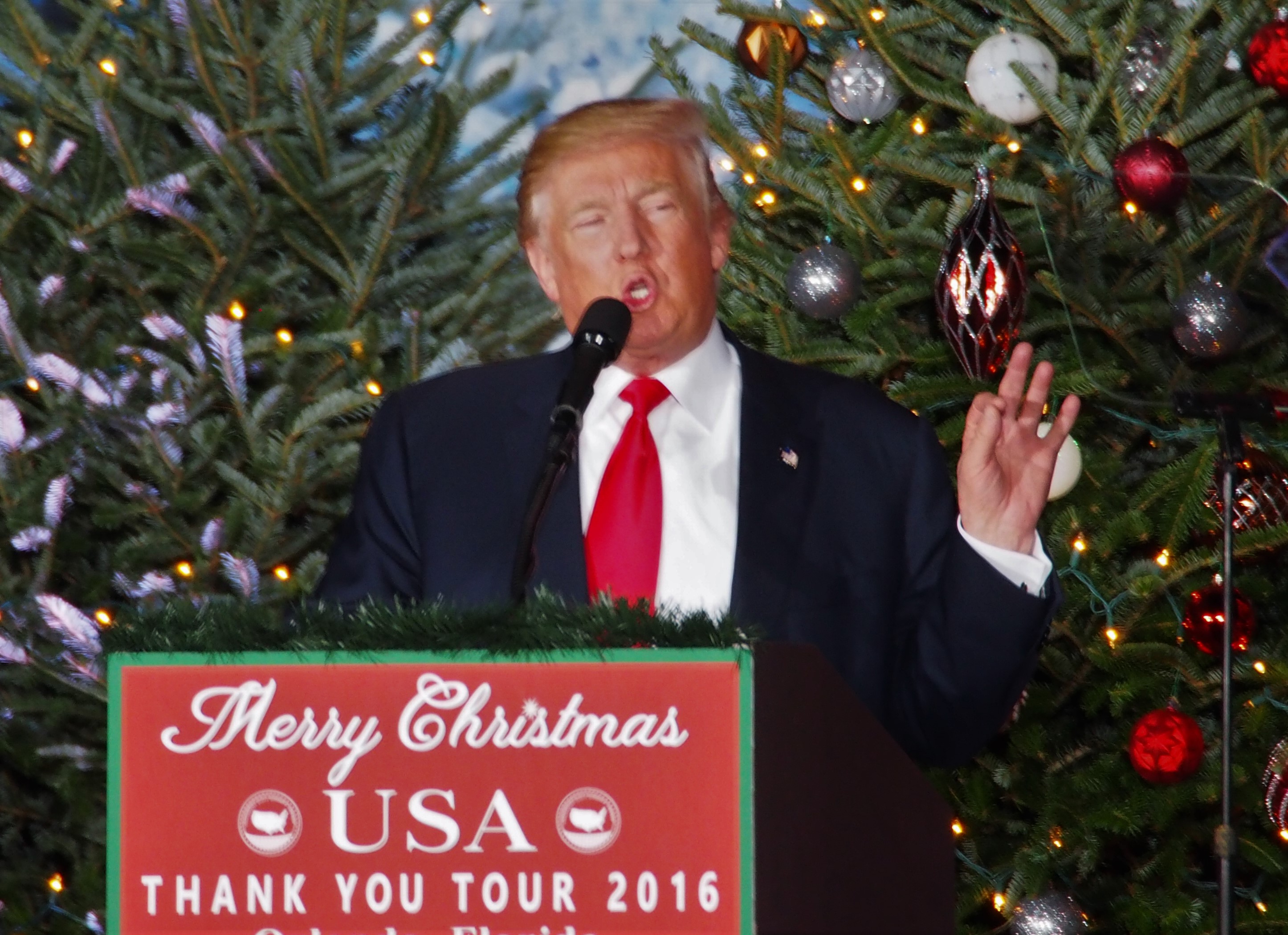 A hush has fallen on the state capital.
Sure, there's plenty of work to do before the start of the 2017 Legislative Session. But some Florida politicos are using this week to flee Florida and head to Washington, D.C., for President-elect Donald Trump's inauguration.
Gov. Rick Scott will be there. An ardent supporter of the New York Republican, Scott was the chairman of the super PAC that backed Trump's presidential bid. He was expected to head to D.C. on Tuesday, one day before the Florida Sunshine Ball, hosted by Scott and his wife, First Lady Ann Scott.
But don't think the Naples Republican (and possible 2018 U.S. Senate hopeful) spent the day in his tuxedo and dancing shoes. According to his official schedule, Scott was scheduled to meet with General John Kelly, the incoming Secretary of Homeland Security; Republican Reps. Francis Rooney and Neal Dunn; and Mauricio Claver-Carone, a Trump transition official.
Susie Wiles, the Jacksonville political guru who helped lead Trump's Florida campaign, traveled to D.C. on Wednesday. She'll be on hand for all of the festivities; as will uber lobbyist Brian Ballard, the chairman of Trump's Florida finance committee.
And it should come as no surprise that state Rep. Joe Gruters and his wife, Sydney, will be in town for the event. Gruters was one of the first big name Floridians to back Trump, and never wavered in his support throughout the campaign. The couple plans to head up to D.C. on Thursday, and plan to attend the swearing in and go to the Liberty Ball.
Christian Ziegler, a Sarasota County GOP state committeeman, also has a full dance card. He planned to attend several events hosted by the governor, as well as an event hosted by Rep. Vern Buchanan.
"With Florida being Trump's second home, Washington, D.C., feels like it's been invaded by the Great State of Florida," he said in an email. "Incredibly excited to experience this event as one of just 304 Electors to have cast the votes necessary for him to become our next President."
Former House Speaker Steve Crisafulli — joined by fundraisers Trey McCarley and Kris Money —will be there too. Crisafulli was another top Trump supporter, and played a key role in getting him to the Space Coast for rallies throughout the campaign. His name was floated as one of several Floridians who could land a gig within the Trump administration.
He won't be the only Florida Speaker in attendance. House Speaker Richard Corcoran is will be there, even though he was a slow to warm to Trump. (He backed former Gov. Jeb Bush, then Sen. Marco Rubio, and then Sen. Ted Cruz before somewhat reluctantly backing Trump.) And look for Senate President Joe Negron, who as Republican elector helped Trump officially clinch the presidency, in the crowd.
Reps. Jose Felix Diaz and Carlos Trujillo are expected to be in town; the Miami Herald reported they're sharing a two-bedroom apartment they snagged on Airbnb. The paper also reported Miami-Dade County Mayor Carlos Gimenez is making the trek north.
You'll likely see Nick Iarossi and Scott Ross, along with their wives Debbie and Ashley, dancing the night away at one of the parties this week. Both supported Sen. Marco Rubio, but eventually joined Team Trump.
Jim Smith and Monte Stevens, both with Southern Strategy Group, are in D.C. for the inauguration. They're in town with Ambrosia Treatment Centers, which provides care to people suffering from substance abuse, in hopes of raising awareness about the need to make top-notch care available to as many people who need it as possible.
Their trip isn't just about business, though. Stevens is planning to tweet about all the action from the firm's Twitter account, @SoStrategyFlorida.
Hayden Dempsey and Fred Karlinsky with Greenberg Traurig both have jam-packed schedules. Their calendar of events includes the Florida Sunshine Ball; the Republican National Lawyers Association Luncheon, which features a keynote address by former New York Mayor Rudy Giuliani; and an inaugural reception hosted by the Greenberg Traurig Washington, D.C. office for clients and friends.
Meredith O'Rourke, one of the state's go-to Republican fundraisers, plans to spend the week in D.C. with "fellow Republicans and strong supporters of our clients, while looking forward to a new day for our country."
You might spot David and Melissa Ramba, Michael Fischer, Andy Gonzalez, Evan Power (and his wife), Bill Helmich, and Todd Lewis, Nick DiCeglie, Jay Beyrouti, Justin Bean, Bob Fisher, Travis Horn and Matt Lettelleir as you flip through the channels for inauguration coverage.
Robert Hawken is turning the trip into a learning experience for his daughters. They're planning to take an overnight train from Jacksonville to D.C. for the inauguration. Once there, they planned to attend the Florida ball and check out the parade.
Lake County Property Appraiser (and former state representative and state senator) Carey Baker be in the nation's capital; so will Richard DeNapoli, the former chairman of the Broward Republican Party.
Even Rep. Charlie Crist, the state's former Republican governor, will be on hand. The St. Petersburg Democrat said he was looking forward to attending the event.
"I didn't support Mr. Trump, but I respect the fact that he's been elected the president of the U.S." said Crist last week.
He won't be the only Florida Democrat in the bunch: Democrats Val Demings, Ted Deutch, Lois Frankel, Al Lawson, Stephanie Murphy, Bill Nelson, Debbie Wasserman Schultz are also planning to attend the inauguration.