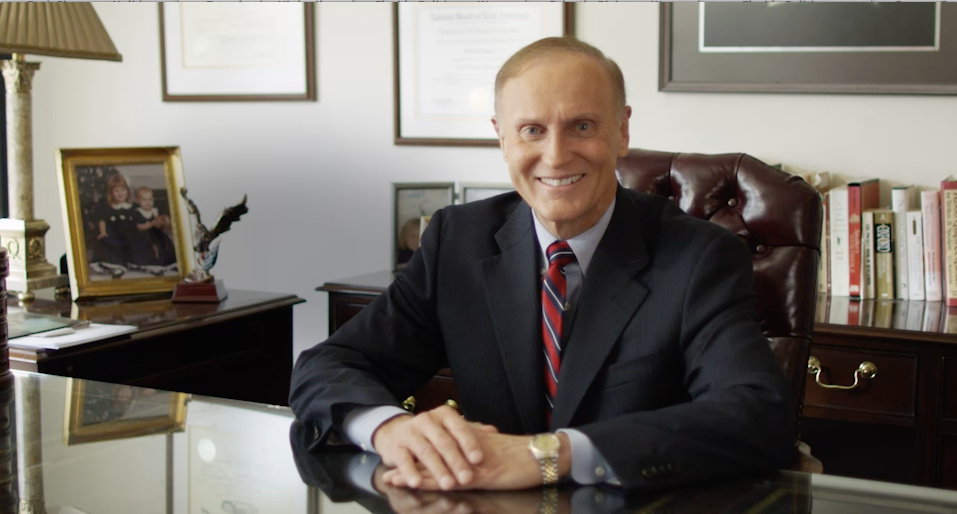 While giving his blessing to state Rep. Jason Brodeur to run for his current post, state Sen. David Simmons says he's weighing his options to go after the Florida attorney general's post, Florida's 7th Congressional District seat, which Democrats just flipped, or staying full-time with his growing law firm.
The attorney general option could come sooner rather than later, as Attorney General Pam Bondi is widely reported to be in the running for a position in President-elect Donald Trump's administration.
If Bondi leaves, Gov. Rick Scott would be appointing a successor. If she stays, she'll be term-limited out in 2018, the same year that U.S. Rep. Stephanie Murphy comes up for her first re-election bid in CD 7, a seat Republicans had held for generations before her arrival. Simmons said it was premature to say if he has spoken to Scott about the prospect of being appointed as attorney general.
One way or the other, Simmons, a Longwood Republican, leaves by 2020, when he term-limits out. That's the year for which Brodeur, a Sanford Republican, announced he was filing to run to succeed Simmons in Florida Senate District 9, which covers Seminole County.
"I am looking at my options," Simmons told FloridaPolitics.com.
"I know that in 2018 the attorney general position will be open, and maybe earlier. And so, at this point in time, we'll see what happens," Simmons said. "And then of course, with the events that occurred in Nov. 2016, I believe that there is a need to have a Republican who represents Congressional District 7. And so I'll look at option as well. When it gets to be 2020, or 2018 — you know how politics is volatile that we don't' know what's going to happen, and who is going to be running for what positions — predicting what is going on is a very difficult thing."
Becoming just a private attorney with de Beaubien Simmons Knight Mantzaris & Neal also is attractive, he added. That firm, now using the logo DSK Law, has been growing rapidly and now has 50 lawyers and a full-spectrum practice, headquartered in Orlando with offices in Tampa and Tallahassee. Simmons is the financial managing partner, and practices large commercial litigation trial law.
Simmons first entered the Florida House in 2000 and was elected to four terms. He ran and was elected to the Senate in 2010.
The state attorney general's prospect appears to be leading his current interests. Simmons said he and Bondi are close friends, and was hesitant to speculate about whether she would leave early, or — out of respect — whether he already was posturing to replace her.
Yet Brodeur's relatively early announcement of interest in Simmons seat may signal that at least Brodeur anticipates that Simmons' seat might open up soon.
"Certainly I am very interested in the attorney general's position," Simmons said.
"I am an attorney who has been involved in the practice of law, has three board certifications, all of them relating to the active practice of law, and having been now the Legislature and the Senate, and having been actively involved in many major issues."
Simmons said he supports Brodeur to replace him.