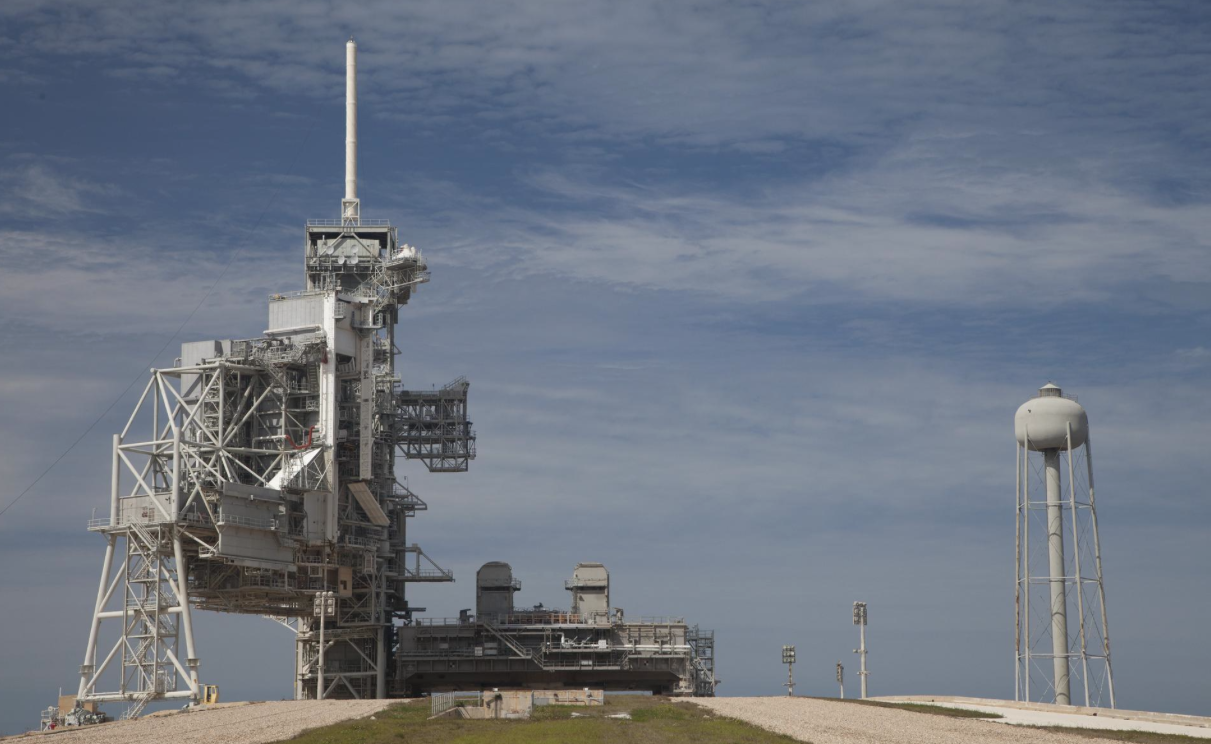 Kennedy Space Center is getting back in the rocket business, now that SpaceX is back in business.
SpaceX is planning to launch its next rockets in the next few weeks from Kennedy Space Center's Launch Complex 39A . They will be the first rockets to blast off from Kennedy Space Center since the space shuttle program was shut down more than five years ago.
NASA announced Thursday that the company will launch another cargo load to the International Space Station on a Falcon 9 rocket, sometime in February, from Launch Complex 39A. The exact date has not been set.
But that won't even be the first. SpaceX also is planning a private launch from the site before then, though the company has not announced any details on the exact date or customer. The company is in line to lift two different commercial satellite missions  into space this winter, for the Luxembourg SES-10 satellite, and for the Brazilian EchoStar satellite.
Whichever, it'll be SpaceX's first rocket launch from anywhere in Florida since the last Falcon 9 blew up on a launch pad at the adjacent Cape Canaveral Air Force Station in August, though SpaceX launched a Falcon 9 rocket from California last weekend.
The location of the next blasts-off – 39A – signals both that SpaceX is back in business launching from Florida, and Kennedy Space Center is finally back in business hosting rocket launches.
Neither NASA nor SpaceX is saying much yet about the grand reopening though.
Launch Complex 39A is legendary. It's where about half of the Saturn V rockets carrying Apollo launches, including the Apollo 11 moon mission of Neil Armstrong, Buzz Aldrin and Michael Collins began. It's where most of the space shuttles were launched. And almost all NASA missions in between. But NASA hasn't used the pad since Space Shuttle Atlantis blasted off on its final mission, July 8, 2011.
SpaceX signed a 20-year lease in 2014 with NASA to take over the complex and rebuild it to support the company's Falcon 9 and Falcon 9 Heavy rockets, including those that will carry astronauts into space in the company's Dragon Crew capsule. SpaceX and has been pouring tens of millions of dollars into rebuilding the complex. Still many of the historic structures where Armstrong, Aldrin, Collins and other historic NASA astronauts walked remain in tact.
SpaceX's Cape Canaveral AFS launch site, Launch Complex 40, was heavily damaged when a Falcon 9 rocket blew up on the pad on Sept. 2. A few weeks ago SpaceX announced it had identified and resolved the issues, and last weekend launched its first rocket since, from Vandenberg Air Force Base in California. SpaceX had announced earlier in 2016 that it was essentially done rebidding 39A, except for some fine-tuning for the astronaut program, and there had been widespread speculation after the Sept. 2 disaster that it might switch to that site with its return to space.
Launch Complex 39A has a twin, 39B, which has not been used since 2009. NASA is rebuilding that to handle its next big rocket, the Space Launch System. Launch Complex 39B  likely won't be used before 2018.
NASA has no other active launch sites at Kennedy. So, since Atlantis went up its final time, the federal, civilian space agency has launched all its Florida-based missions, whether on SpaceX, United Launch Alliance, Orbital ATK, or other rockets, from Cape Canaveral AFS, just over the fence from Kennedy. All military and commercial launches also have gone up from Cape Canaveral AFS.