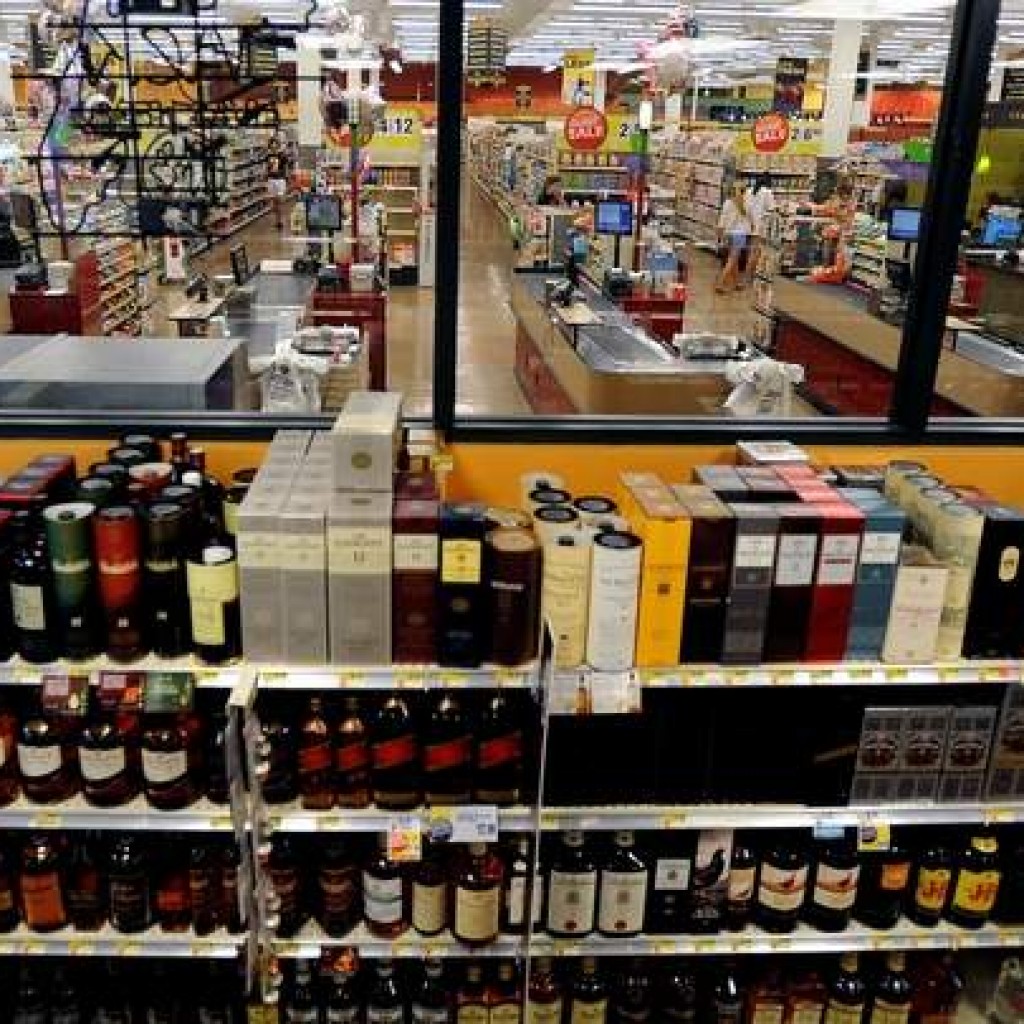 For the fourth year in a row, lawmakers will try to tear down the wall that separates tequila from tangelos.
Senate President pro tem Anitere Flores has a bill (SB 106) to repeal the Prohibition-era state law requiring businesses, such as grocery chains and big-box retailers, to have separate stores to sell liquor. State Rep. Bryan Avila, a Hialeah Republican, filed a companion bill in the House.
However, for the first time in four years, I'm not so sure about this legislation.
In Sessions past, I was among the most outspoken proponents of tearing down the wall between the whiskey and the Wheaties. I viewed the issue as one of personal freedom. I even grouped the legislation under the "disruption" banner ,like efforts to deregulate ride-sharing.
But somewhere between Aisle 4 and the checkout lane, my perspective began to change. And so, when I was asked again this year to speak out for repeal of the wall of separation requirements, I demurred.
Why?
Well, first, the leading force behind this issue is Wal-Mart. On issue after issue, Wal-Mart is less a partner and more a threat to local communities.
To familiarize yourself with Wal-Mart's impact on local communities, read this investigation by the Tampa Bay Times about how Wal-Mart stores treat local police departments as their own personal security forces.
If Wal-Mart's for something, increasingly my default position is to be against it.
Certainly Wal-Mart contributes a lot of money to local communities, but when you're the largest retailer in the world, that's just the price of doing business. What Wal-Mart is about (and will always be) is its bottom line.
And being able to sell whiskey near the Wheaties is all about the bottom line. But so are the companies opposed to the change. Publix, ABC Liquors, and the mom-and-pop stores are also all about making money, so let's not fool ourselves.
My blogging colleague, Brian Burgess, has a post about 2016 statistics from Florida's Department of Business and Professional Regulation, which show "big grocery retailers like Wal-Mart, Publix and Target had a perfect record in 2016 when it comes to preventing alcohol sales to minors: none were cited by DBPR for violating state liquor control laws, while smaller liquor stores were cited five times over the past 12 months."
C'mon. Those DBPR statistics should remind us that there are lies, damned lies and statistics.
Because if none of the stores were cited, I guess we can all rest safely at night knowing that no teenagers anywhere drank anything they weren't supposed to.
So, let's put aside statistics for a moment, and return to why I'm leaning more and more on the wall.
I just don't want this…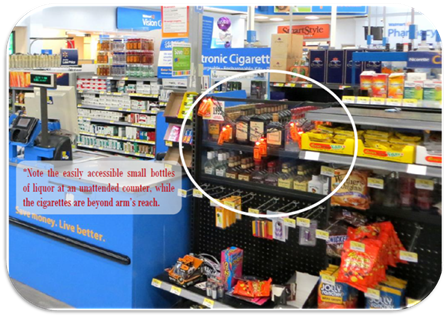 This is a picture of a store in Louisiana, one of 30 states allowing liquor to be sold alongside candy bars and cough drops.
It's certainly convenient. But it's not what I want for my 4-year-old daughter. I don't want to explain to her what Fireball or Jameson (or any other liquor) is. Those are adult products, and they're probably best behind a wall, where little eyes and little fingers do not wander.
Please forgive me for changing my mind because I'm a parent. In columns on other issues I've written, fatherhood has changed my politics.
My position on "whiskey and Wheaties" has also been influenced by the concurrent debate over how to implement the medical marijuana initiative, which passed in November. To each their own, I say, but I don't want to see a pot shop on every corner, nor a liquor aisle in every supermarket.
It's hard enough being a parent without the vices of the world placed right in front of your children.