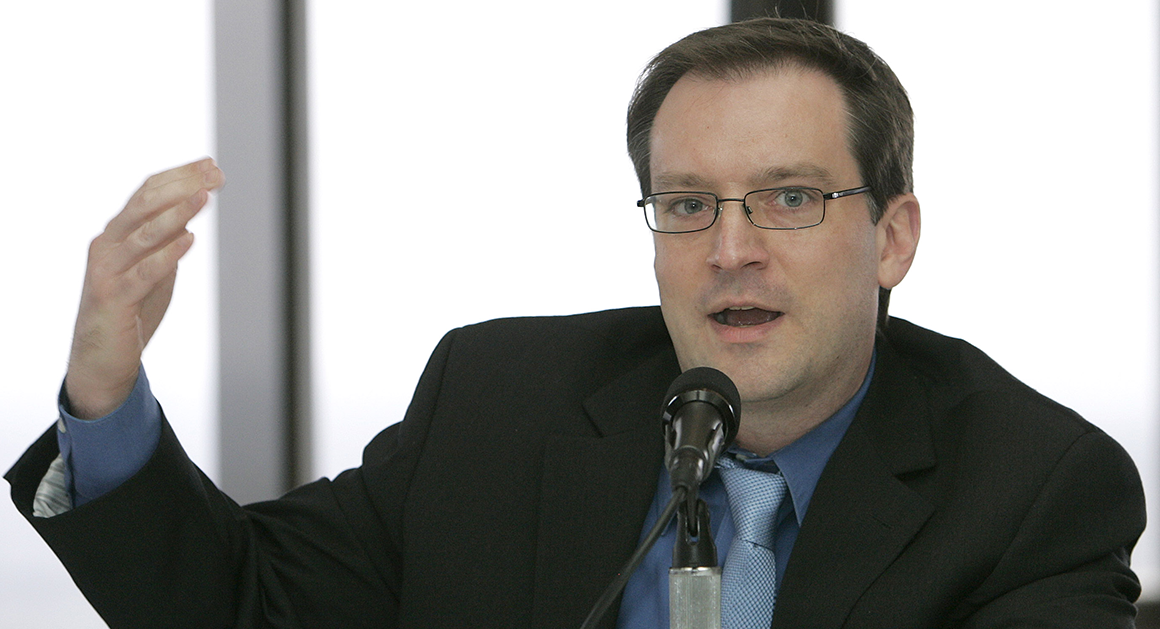 The first shoe has fallen in newly-elected chairman Stephen Bittel's reorganization of the Florida Democratic Party with executive director Scott Arceneaux on his way out.
The party announced Tuesday that Arceneaux, who has served in that role through the tenures of three previous state party chairs, is stepping down, though not immediately.
When Bittel won a resounding election Jan. 14, the tone that the Miami Beach developer established set the expectation that there would be a shake-up at the party, and he said he'd spend last week evaluating the staff.
Bittel also is bringing in some of his loyalists, with the announcement that Juan Penalosa of Mercury LLC and Reggie Cardozo and Tessa Bay, who both had key roles in the Hillary For America Florida campaign, are being hired to the office staff.
The transition may look more sweeping at this point than those of Bittel's predecessors, Allison Tant, Rod Smith and Karen Thurman, but looks nothing like when Blaise Ingoglia took the chair of the Republican Party of Florida two years ago. Ingoglia locked out the staff from the office on his first day, and only a few returned.
In this case, Bittel and Arceneaux exchanged best wishes, as the rest of the staff remains, awaiting any future changes.
In a release issued by the Florida Democrats, Bittel praised Arceneaux for setting fundraising records, professionalizing and expanding the staff and building "the strongest digital and communications program of any state party in the country.
What Arceneaux could not do was win many statewide elections despite having a voter-registration advantage, and that record led as much as anything to the ascension of Bittel, a wealthy Democratic donor, to the chair.
"We wish him all the best," Bittel said of Arceneaux.
"Our goal is to build the strongest statewide grassroots operation in FDP history, and I know Juan, Reggie and Tessa will help put us in the position to do just that. They bring a wealth of grassroots organizing experience and deep Florida connections to the FDP, and I'm thrilled to have them on the team," Bittel added.
Arceneaux was first hired by Thurman in 2009 and stayed on through the tenures of Smith and Tant.
In the release, he thanked them and then said: "I am excited to help Stephen begin his tenure as Chair and look forward to the energy and vision he brings to the job. I know he will take the state party to the next level."
The party is launching a nationwide search for a replacement and Arceneaux expects to stay on until one his hired, said party spokesman Max Steele.