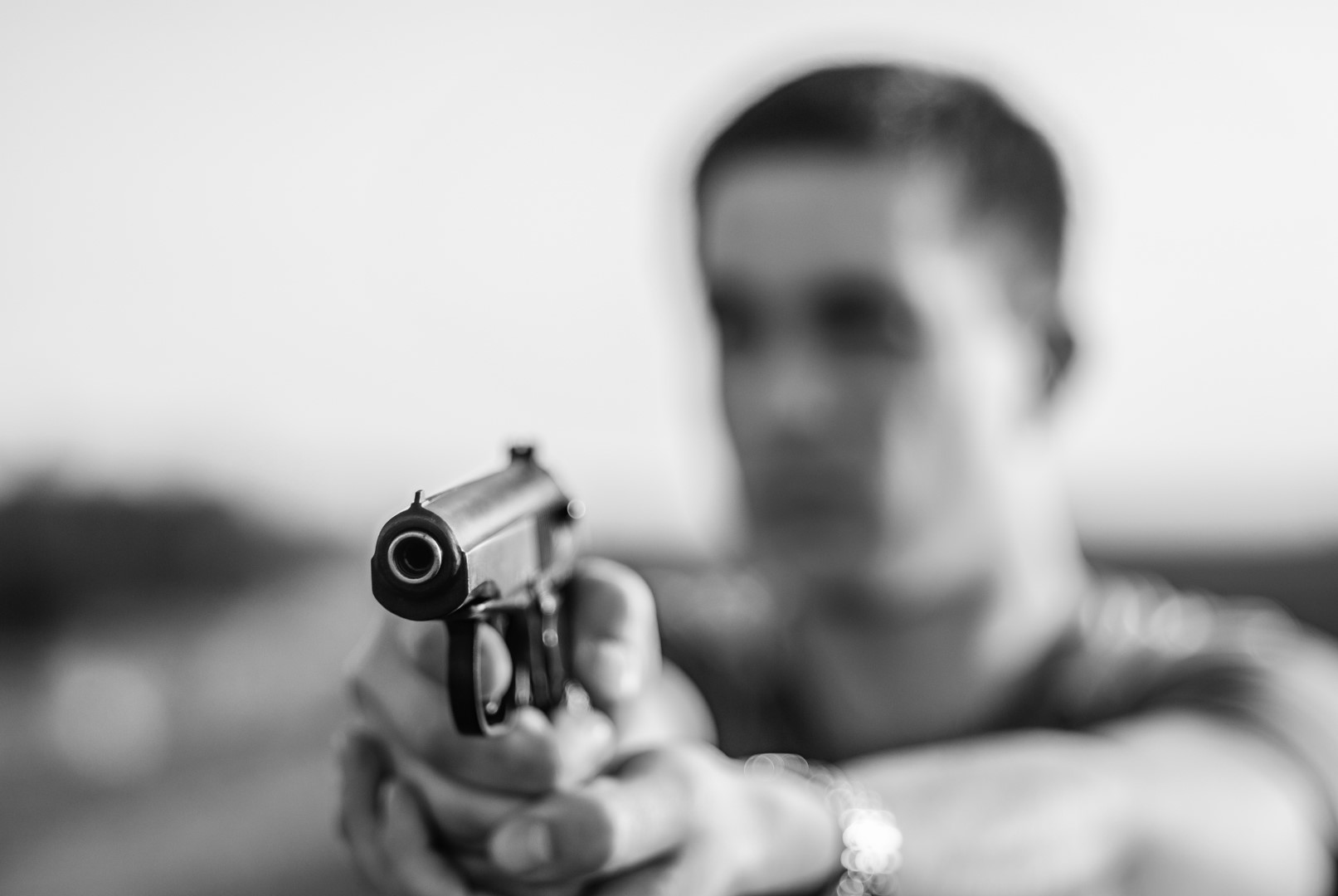 At a Senate Judiciary Committee, a controversial bill that would shift the burden of proof to the prosecutors in Stand Your Ground cases got a pass and continued to move forward.
Stand Your Ground is the oft-controversial law which justifies a case where a defendant used force to defend themselves.
The bill, SB 128, was promoted by Sen. Rob Bradley. It is intended to return the state to what he says are constitutional principles of "innocent until proven guilty" by making the prosecution prove that self-defense was not needed in cases of Stand Your Ground in which the shooter is put on trial.
That, he said, will prevent cases where people who were defending themselves from attackers are unjustly put on trial.
"If you're in a place you're lawfully allowed to be, and someone tries to kill you, you can defend yourself," Bradley said. "It's a simple and straightforward concept, the right of self defense. You're immune from criminal prosecution. If you stop a rapist or a murderer, you're protected from being subjected to criminal trial, from cost and public humiliation for standing trial."
Sen. Randolph Bracy asked Bradley if the bill would account for the fact that black and Latino individuals were often more likely to be the victims of Stand Your Ground killings in which the shooter walks free.
Bradley said he didn't think so.
"I would simply suggest that there is nothing that talks about black or white or Latino – this is a colorblind bill," he said. "Everyone has the right to self defense. This simply makes sure that right is fully realized, no matter what the color of your skin."
Comments from the public had proponents of the bill claiming that prosecutors and judges simply wanted to manipulate Stand Your Ground cases to appear tough on crime by sentencing people who didn't deserve it. Former National Rifle Association president Marion Hammer said as much.
Meanwhile, those against it said it would only cause harm and allow an easy way out for any defense lawyer wanting to get their client off easy – as it's unlikely a prosecutor would be able to find evidence beyond a reasonable doubt to make a decision on a Stand Your Ground case, as the victims are often dead and can't speak for themselves.
State Attorney Phil Archer with the 18th Judicial Circuit said if passed, SB 128 would result in a huge uptick in cases of defendants asking the prosecution to prove they had legal standing, which would be much harder to manage and would let some dangerous people back onto the streets again without a proper trial.
Several speakers with close, personal connections to people who died from gun violence took the stand and spoke out vehemently against the law. Among them was Lucy McBath, the mother of Jordan Davis, a black teenager killed by a man named Michael Dunn in the much publicized "loud music" case several years ago.
McBath said SB 128 would only make it harder for people to protect their communities.
The bill went to a debate among the committee and Sen. Audrey Gibson said she was opposed to the bill, saying the Stand Your Ground law had resulted in a 24 percent increase in homicide and a 31 percent increase in gun deaths.
She spoke of the tragedy of the cases they'd heard about this afternoon "of young African-American men who will never have a chance to grow up, to have children, who did absolutely nothing to the people who killed them" in her decision to vote against SB 128.
"The person wrongfully has to go through two trials – it's double jeopardy, rather than a hearing," she said. "You want to ask a prosecutor to find facts somewhere on some planet that probably don't exist… homicide will continually increase, and there'll be more mothers and daughters and sisters and brothers testifying in the future."
Regardless, though, the bill was passed through by the committee.
The bill has a companion in the House, HB 245, filed by Bobby Payne and Jason Fischer.