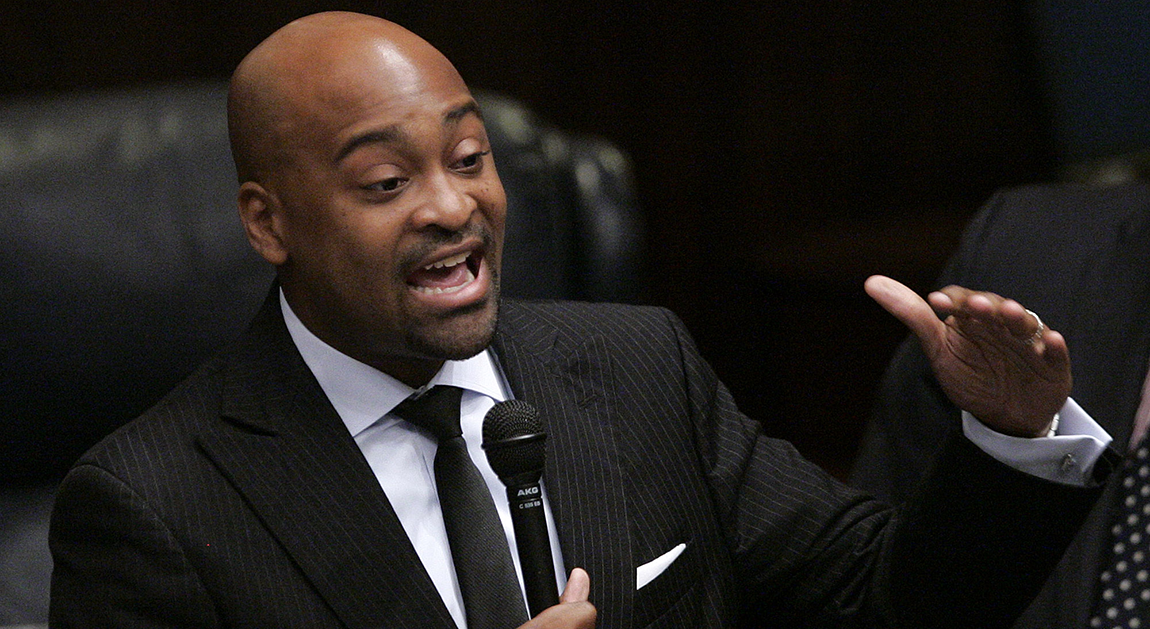 Florida Senate Democratic leader Oscar Braynon penned a letter to Florida Secretary of State Ken Detzner on Wednesday, urging him to begin an investigation into possible voter fraud alleged by President Donald Trump.
Trump has been alleging ever since his win that his challenger Hillary Clinton's popular vote surge was due to millions of illegal votes and undocumented immigrants voting – statements which have never been substantiated by any proof by Trump or anyone else.
Nevertheless, he has continued to make such statements in the first days of his presidency – and now, Braynon wants Detzner to launch an investigation to make sure there was no voter fraud in Florida, saying he's "deeply concerned."
"While President Trump has signaled, via Twitter, his intent to probe his allegations, I believe that charges of election fraud by the president of the United States are far too serious to allow more time to elapse," he says in the letter. "The statute appears to make clear that, on the basis of his allegations, you now have a legal obligation to act."
He says he understands that other looks into whether there was voter fraud in the election have turned up nothing – but it's best to be sure.
"But in the interests of reassuring the citizens of this state and Mr. Trump that his election to the presidency was beyond reproach and that no voting irregularities contributed to his success in Florida, I strongly urge you to begin such an investigation," he writes.