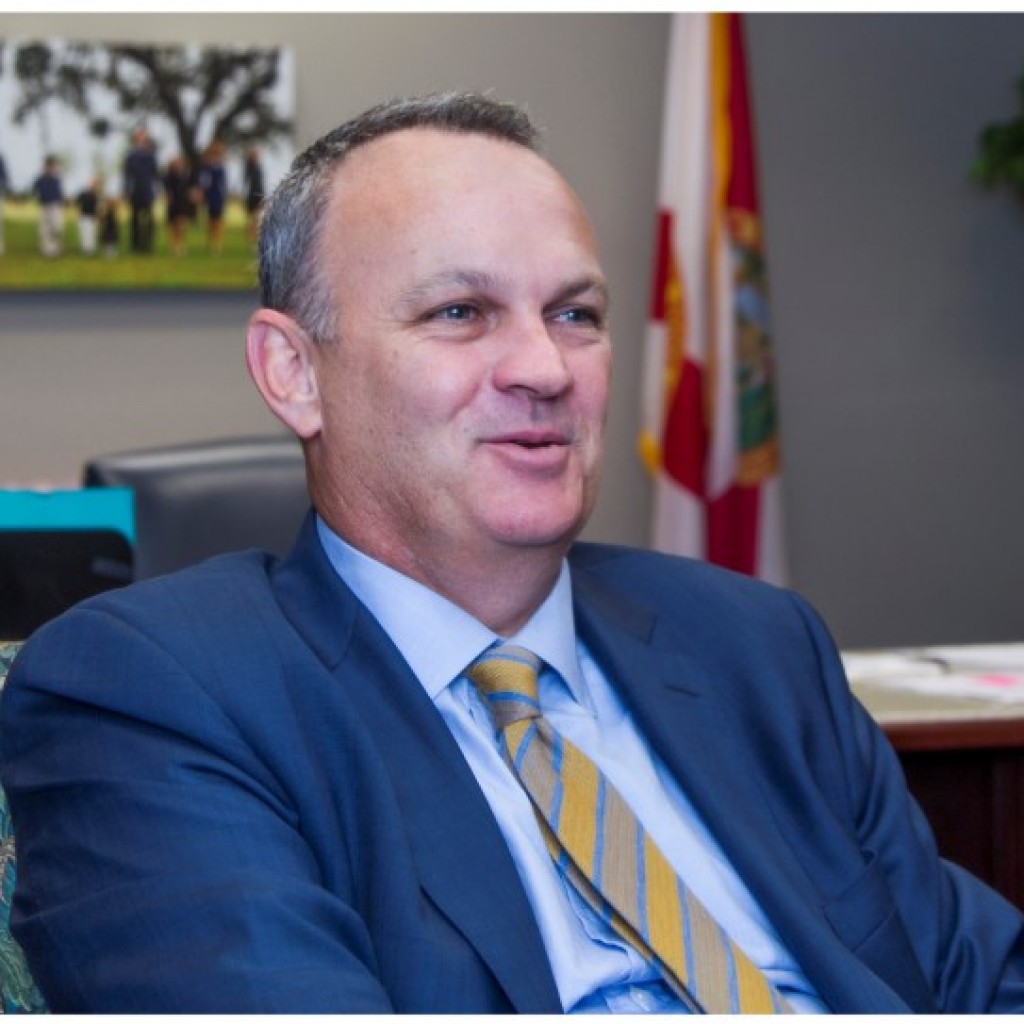 House Speaker Richard Corcoran is saving the profanities—for now.
At a Thursday press availability, Corcoran was asked about comments by a lobbyist involved in this year's gambling legislation, which the Senate has taken the lead on with an omnibus bill (SB 8).
The person was overheard in a Capitol corridor saying he had spoken with the Speaker about the bill: "He's not going for this free-for-all … He is going to let [the Senate] have their kitchen-sink charade for now."
"Those aren't words that I would use," Corcoran told reporters. "I probably would have used more profanity."
He quickly added with a smile: "I'm just kidding."
The Senate's first panel to hear the bill, the Regulated Industries committee, OK'd it unanimously one hour into a meeting that had been scheduled to last four.
State Rep. Mike La Rosa, chair of the House Tourism & Gaming Control Subcommittee, said his panel would tackle any gambling overhaul "differently." His group discussed the pari-mutuel industry Thursday, for example.
"We're here to have individual meetings so we can hear everything about the issues that are in a bill, not just have one committee hearing  and talk about it for an hour," La Rosa said. "We're going to stick to a schedule."
State Sen. Bill Galvano's 112-page bill would allow for more slot machines across the state, approve the sale of lottery tickets at gas pumps, and legalize fantasy sports, but also would pare down the number of state gambling licenses known as pari-mutuel permits. 
Most significantly, it includes a new agreement with the Seminole Tribe of Florida that allows the Seminoles to offer blackjack at all their casinos in return for a $3 billion cut over seven years in card game revenue share to the state.
"I've seen the bill, and look, it's not where we're at," Corcoran said. "The three things we've said are, it has to be a contraction (of gambling) … we want a constitutional amendment that bans the expansion of gaming; the Senate's said they have no interest … and we have courts that keep encroaching upon our ability to make those decisions."
Corcoran mentioned a federal court ruling that allows the Tribe to keep blackjack till 2030 even though an original provision limited them to five years and that expired in 2015. He also brought up a pending case before the Florida Supreme Court that could extend slot machines to counties across the state.
"We need a long-term solution that we could make, the representatives who are closest to the people, and not seven judges … then that's a victory for the state," Corcoran said.