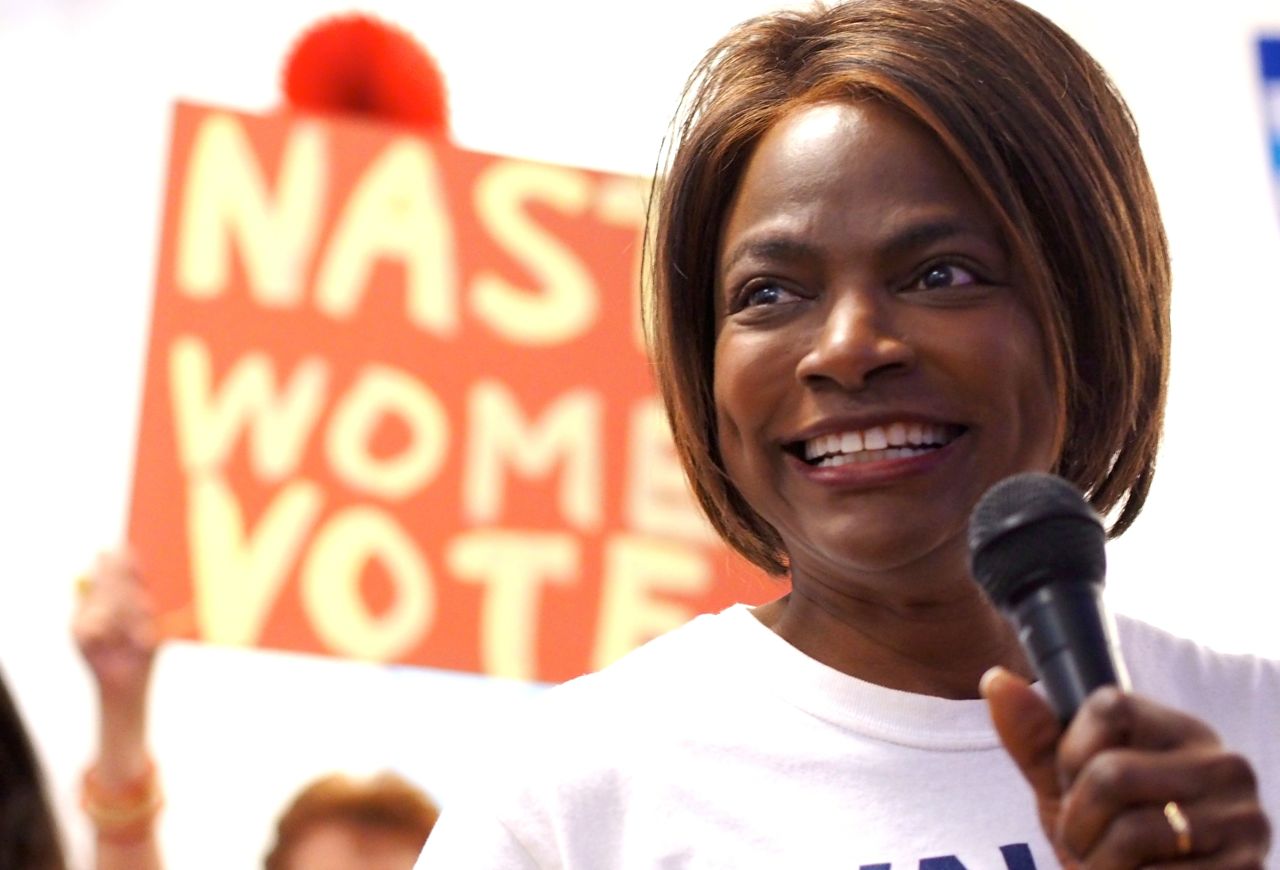 At a ceremonial swearing-in for newly-elected Congresswoman Val Demings in Orlando, she and Sen. Bill Nelson, along with House Minority Leader Nancy Pelosi, spoke out fiercely against several of President Donald Trump's actions in his first week of office.
In a letter to Trump, Nelson expresses dissatisfaction with Trump's freeze on government hiring, saying it will have a negative effect on veterans.
"A hiring freeze at VA will delay veterans' access to health care and resolution of their disability claims," he writes. "Which for many of our nation's heroes provides a sole source of income to them and their families. Our nation's veterans should not be made to sacrifice any more than they already have while you review federal hiring."
Nelson says the VA's inability to hire clinicians and administrative support could prove detrimental to veterans in need of health care, that it will affect appeals for disability compensation – more than 450,000 are currently waiting for benefits, and they'll wait longer because of the freeze.
In addition, he said veterans seeking jobs will also have a harder time finding them. So he asks Trump to reconsider the freeze and lighten restrictions on veterans.

Nelson spoke to reporters prior to Demings' swearing-in about a number of other issues – including the infrastructure plan Democrats have proposed after Trump himself expressed a desire for a $1 trillion infrastructure plan on the campaign trail.
"I hope he supports this plan," Nelson said. "It will be a trillion over 10 years for infrastructure – for the airport, for Port Canaveral, to build roads, to widen roads, rehabilitate bridges with structural deficiencies. We're taking him at his word."
On the environment, Nelson, Demings and Pelosi were in agreement against Trump's actions to silence news from environmental outlets and climate scientists earlier this week.
"Florida is ground zero for sea level rise," Nelson said. "Records show the sea has risen five to eight inches. The streets of Miami Beach are flooded. How people can say we don't have climate change mystifies me. We need to listen to our scientists, not listen to the orders to muzzle them."
Pelosi said the responsibility in the age of Trump would fall to the media to distribute the correct facts.
"In the press, be ever-vigilant," she said. "What they're not saying is suppressing any expression of science, evidence, data, facts. That is a very dangerous thing to a democracy. I believe you all are the guardians of democracy. Freedom of the press, freedom to report on those things, and what they're doing is very bad."
She also criticized Trump's false claims that millions of people illegally voted in the election for Hillary Clinton, calling it a deliberate attempt to "destroy the confidence in our system and lay the groundwork for further voter suppression."
"The first thing the president said was he won the popular vote, that three to five million voted illegally," she said. "It's not true. There is no evidence to support that. What's dangerous about it is, they're going to use that false three to five million, alternative fact, to repress the vote in our country."
All three of them also spoke out against Trump and the Republicans' efforts to dismantle the Affordable Care Act – especially with no current plan to replace it.
"Mr. Trump telegraphed very strongly what he intended to do if elected, and we all thought it was just political jargon," Demings said. "To take something away from hundreds of thousands people that depend on it – it's mind-boggling that that would be his first order of business as president of the United States. This is the greatest country on Earth – to me that means every person should have access, quality affordable health care."
Demings said in spite of the Democrats losing the election, and in the face of opposition from Trump and the Republicans, her own priorities remained the same.
"My priorities have not changed. My presidential candidate did not win, but my priority has not changed. I still intend to fight for equal protection under the law. There are people in Mr. Trump's own party who don't understand what he's going to do, or how he's going to do it, or where he's going to get the funding from. We're going to hold him accountable."
She said she had also been working with Republican colleagues to make plans that would "not be in our own personal best interest, but in that of the American people."