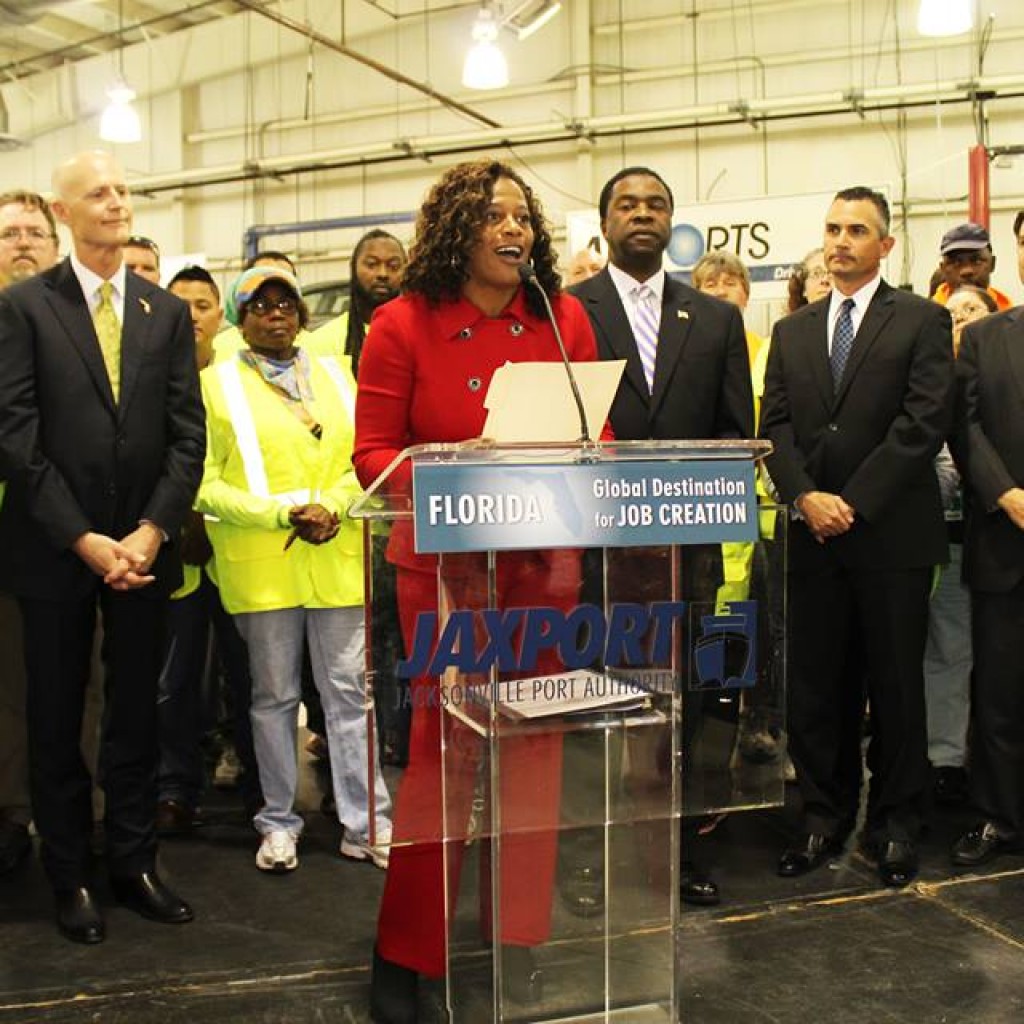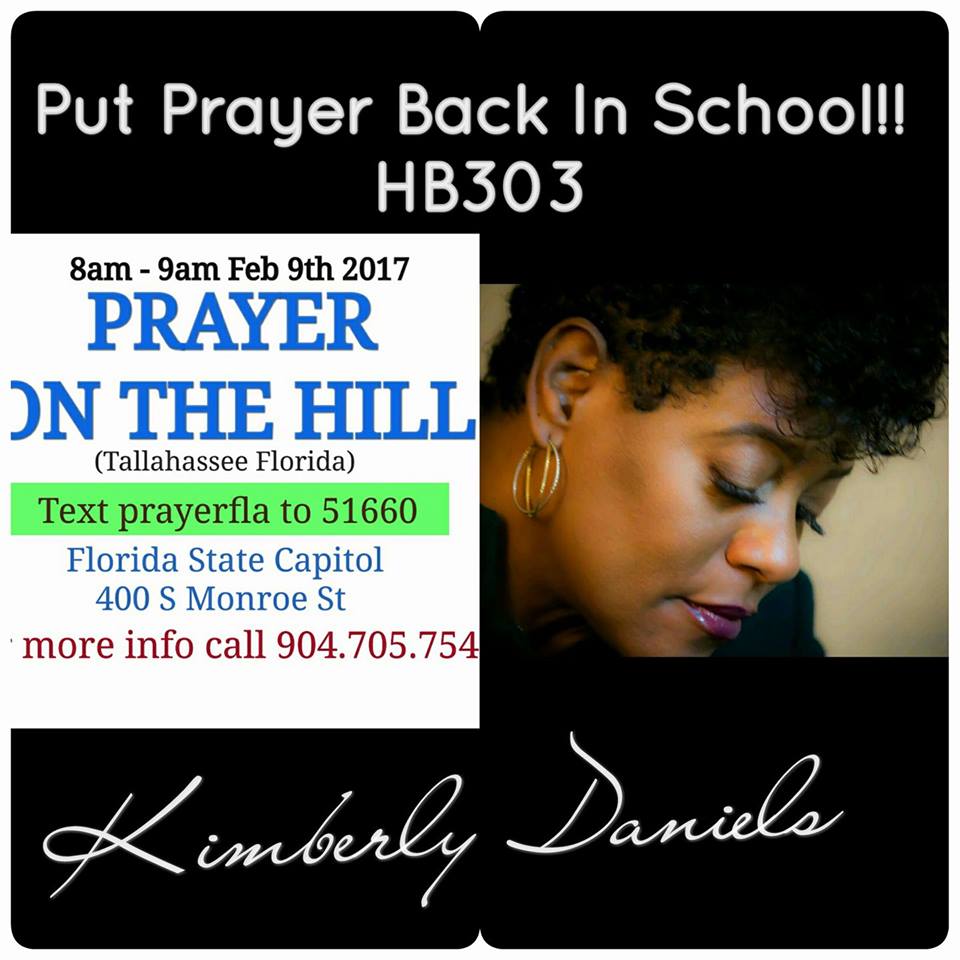 FloridaPolitics.com was first to tell you about Rep. Kim Daniels' bill in the Florida House to put religious expression back in schools.
House Bill 303, the "Florida Student and School Personnel Religious Liberties Act," would ban school districts "from discriminating against students, parents, & school personnel on basis of religious viewpoints or expression," and would require a school district "to adopt limited public forum policy & deliver a disclaimer at school events."
Daniels' bill has since acquired a sponsor in the Florida Senate, with Ocala Republican Dennis Baxley filing Senate Bill 436.
Neither the Daniels nor the Baxley bill addresses, in specific language, what the measure's real intent was.
However, a visit to Daniels' Facebook page cleared it up.
The "religious expression" bill is essentially a measure to put "prayer back in school," according to the representative's graphic.
"Calling all intercessors! Save this date to join me in Tallahassee on February 9th at 8am to pray at the Capitol. You cannot complain about what you have not prayed about. Selah…Further Details TBA. If you cannot participate do your part by sharing and type amen if you believe in the power of prayer," Daniels posted.
Daniels' infographic also offers an ability to text her and get updates on this bill, though the return message is from "PASTOR KIM DANIELS."
We called Daniels' office on Friday to discuss the bill, but she was not able to be reached.