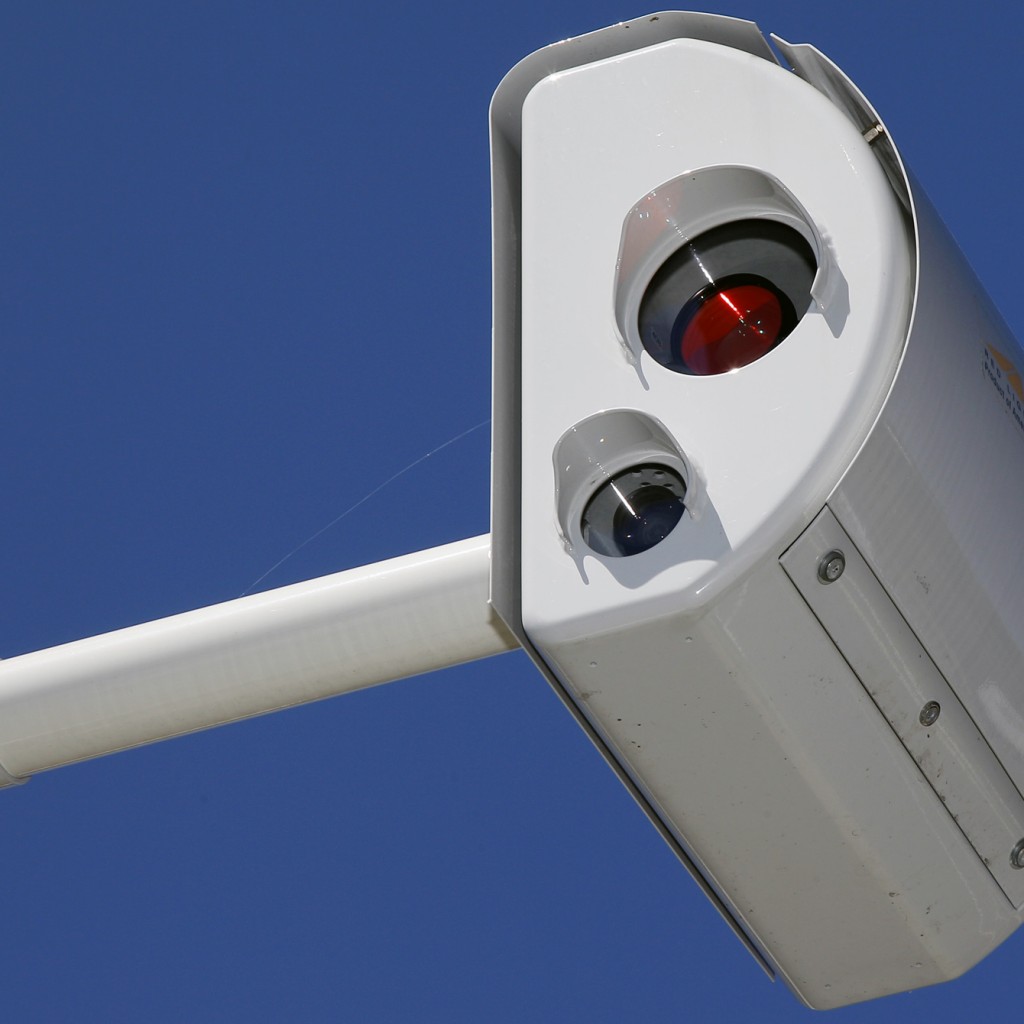 Florida lawmakers are once again debating this year whether the state should stop using red light cameras — but the conversation may not be long.
On a 2-2 tie, state Sen. Frank Artiles' bill (SB 178), to repeal the use of such cameras statewide, died Tuesday in the Senate Transportation Committee.
A House companion (HB 6007), however, cleared that chamber's Appropriations committee on a 20-7 vote.
Artiles, a Miami Republican, called the cameras a "backdoor tax" and a "wolf in sheep's clothing" as he introduced it before the committee.
He cited a report by the Florida Department of Highway Safety and Motor Vehicles that said since the installation of the technology in 2010, there's been an increase in total crashes in five of the six categories the state analyzed.
Nearly half, or 49 percent, of the $158 fines for motorists busted for going through a red light goes to the vendors. Of the other 51 percent, about three-quarters goes into General Revenue.
Another 14 percent funds public safety; just five percent pays for road repair and maintenance.
"The purpose of [the] red-light camera is not safety," Artiles said. "It's always about money."
While cities like St. Petersburg, Gulfport, Tallahassee and Brooksville have eliminated their red light camera programs in recent years, many more still use the cameras, including Tampa.
"We advocate for home rule," said Megan Sirjane-Samples with the Florida League of Cities, who pointed out that Florida is ranked third in the nation in running red lights.
Signed into law in 2010, the Mark Wandall Traffic Safety Act, became better known as the Red Light Camera law.
A driver running a red light killed Wandall. His widow came to Tallahassee to remind lawmakers why it was initially approved.
"It was never supposed to be all about a red light safety camera. It's red light safety cameras, it's education, it's enforcement," said Melissa Wandall, Mark Wandall's wife, about the creation of the original legislation. "These crashes and fatalities are down at our intersections. So to me, lives are being saved."
But lawmakers sounded pessimistic about the cameras.
"I have buyer's remorse. This did not turn out the way I intended it," said state Sen. Dennis Baxley, an Ocala Republican. "We need to change direction."
"If it does save lives, and if it saves one life, it's worth it," added Sen. Kevin Rader, a Boca Raton Democrat.
Saying he agreed with both sides, Committee Chair George Gainer said he believes it should be up to individual counties to decide to either keep or jettison red-light cameras.
In his closing, Artiles blasted American Traffic Solutions, the leading vendor of the cameras in Florida, for having 24 lobbyists working to kill his bill in Tallahassee.
The House bill was slated to be considered later Tuesday.