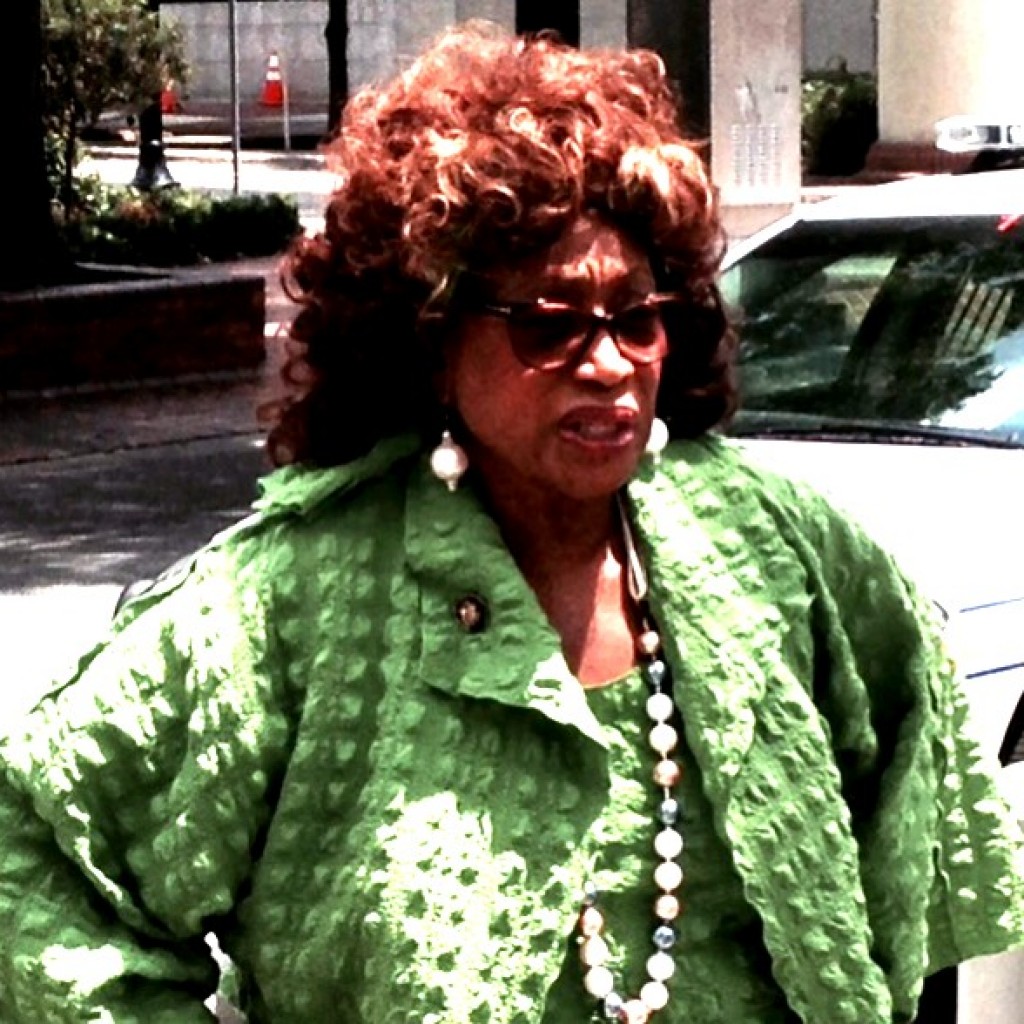 It was never supposed to be like this for Corrine Brown.
The now-former twelve-term United States Congresswoman was one of the leading politicos in Jacksonville, upbraiding media that crossed her, and picking winners and losers in primary and general elections alike.
The slogan: Corrine Delivers.
The end of that era: July 6, 2016, when Brown and her chief of staff were presented with wire fraud, mail fraud, and other associated charges in a 24-count indictment that changed Jacksonville politics forever.
From that point on, delivery was refused.
Now, one by one, the acolytes have fallen off, like leaves from a windswept autumn tree.
The branches are barren now. The checks have stopped coming from Washington D.C. and from other sources, such as One Door for Education and her two federal PACs.
And the cronies have made their own arrangements, like members of a disbanded pop group.
****
Former aide de camp Von Alexander is no longer on the payroll, and can't talk to Brown without counsel present.
Carla Wiley, who ran the non-performing One Door for Education charity which collected $800,000 over a few years, with all of that money going to Brown and her chief of staff rather than to helping poor kids with educational costs, awaits sentencing while cooperating with the Feds against Brown.
And that chief of staff?
He's going to roll on Brown too.
Ronnie Simmons pleaded out on Wednesday, and — unless his cooperation is deemed valuable enough by prosecutors — is poised to spend 30 years in prison, and is on the hook for almost $1.8 million in restitution and fines. [Ronnie Simmons' Plea Deal, in full.]
All of that prologue set the stage for a hearing in federal court Thursday, where Brown was slated to agree to the commencement of jury selection for her now-solo April trial.
Instead, she requested a continuance, with the rationale being that her defense was undermined by Simmons' abrupt plea of guilty.
However, that request ultimately was denied, with the judge noting that, while Simmons' plea may have surprised Brown, the plea came in five weeks before the Mar. 16 plea deadline.
That said, the defense has thirty days to formulate a "documented motion to continue," including potential "impediments" to the April 28 start.
The motion must be filed by March 9.
****
The former congresswoman was not alone Thursday, despite betrayal by her inner circle
Brown was accompanied by a dozen supporters, most notably Martin Luther King III, as she entered the courtroom ten minutes before 2:00 p.m.
Wearing a purple dress, she was cordial as she faced her first hearing as the sole defendant in the One Door for Education case.
Though the Feds have reached out for a plea deal, Brown isn't interested in that course of action at this point.
As her attorney, James Smith pointed out, Brown currently has a "firm intent" to go to trial.
****
U.S. District Judge Timothy Corrigan started proceedings by declaring previous motions in the case moot, with at least one related to Brown's former co-defendant.
From there, the prosecution, via A. Tysen Duva, had its say.
Among the highlights of the government's strategy: a forensic accountant will be called, and so will someone from the IRS, but neither as an expert witness.
Discovery, meanwhile, continues apace on Brown's bank records, including the Friends of Corrine Brown bank account.
And the prosecution conducted a four hour interview with Simmons, which will lead to some discovery in itself.
And the government expects the trial to last nine days, approximately.
****
Then the defense spoke, addressing issues of reciprocal discovery and intentions going forward.
Smith does not intend to call an expert witness in.
He is happy with the pace of discovery, but is not ready to go to trial, given the government has access to information the defense does not.
Brown's defense has been predicated on Simmons and she not being guilty, having been exploited by Wiley.
That ineluctably has changed, Smith said, and further investigation may be necessary.
Hence, a request for a continuance of at least 60 days, given that discovery is still coming in.
Simmons "said that he was guilty, but doing it all at the direction of my client," Smith said.
Smith then said he wanted to "fully investigate Simmons' background for other crimes he may have committed," a remarkable position given Brown and Simmons have been close for "20 + years."
"In many ways," Smith said, "he was a son to her."
The plea was a surprise to Smith and Brown both, the defense attorney said.
****
A. Tysen Duva rebutted Smith, saying that the previous status meeting precluded a continuance barring an unusual development.
A co-defendant copping a plea, Duva said, does not meet that threshold.
"The plea changes nothing," Duva said.
The need to investigate Simmons' background was characterized as a "red herring" by Duva.
And the defense strategy, said Duva, was "untenable."
"The factual basis of the plea agreement was extensive," Duva added.
Simmons told Duva that Brown knew what was going on related to One Door for Education and the schemes alleged in the indictment.
****
Smith rebutted Duva.
"From the beginning, Corrine Brown's defense has been that Ms. Wiley was responsible for this," Smith said, "taking advantage of Brown and Simmons."
"Knowing that a co-defendant has just pleaded guilty … how can the government say this does not affect our defense?"
In a case that comes down to the credibility of the alleged co-conspirators, Smith asserted that his defense was undermined to such a degree that a continuance was necessary.
"This isn't a very simple case at all," Smith added. "Now the individual is saying … I'm guilty and I was ordered to do this."
When pressed for why 60 days was needed, Smith said that there was an issue with "trying to find witnesses to impeach the credibility of Simmons," given various issues leading to a reluctance to testify.
"This did come as a shock and surprise to us," Smith said. "After receiving no notice of this short of an email notification … one of the things we intended to do this week was meet with Mr. Simmons … this fundamentally changes the direction this goes in."
Judge Corrigan urged that he be told about those witnesses who might need counsel, so the trial is not "interrupted by those issues."
****
Duva wasn't finished.
If Brown can't find witnesses in ten weeks, he said, another 60 days won't help.
"Mr. Smith, there's nothing to be gained in these additional 60 days," Duva said.
****
Smith noted that he would have multiple members of Congress, and other high-profile figures, as character witnesses for Brown.
How that relates to the charges was left unsaid.
Corrigan noted that there may be "honest disagreement" between the two parties as to how many character witnesses are actually necessary.
"Whether you can call 15 members of Congress or only ten members … I'd rather have those discussions pre-trial," the judge said.
Finally, Smith asserted that Brown does not intend to plead guilty, despite the government's entreaties.
"The firm intent is to go to trial," Smith said.
****
Judge Corrigan, after a recess, issued his ruling on the continuance request.
"I feel that would be kicking the can down the road," Corrigan said. "Scheduling a three or four week trial is a difficult undertaking for everybody."
"I'm not convinced an extra 60 days is going to benefit anybody," Corrigan added.
As stated above, the defense has the option of filing a formal motion for continuance by Mar. 9.
"It's going to take some persuading to convince me otherwise," the judge said.
Barring any developments, the next status conference in this case will be Apr. 5 at 2:00 p.m.
And Corrine Brown will be in attendance.
****
After the hearing, Brown took questions from reporters.
The most notable quote?
When asked how she felt about Simmons' betrayal, she asked plaintively how one does "sign language for a broken heart."