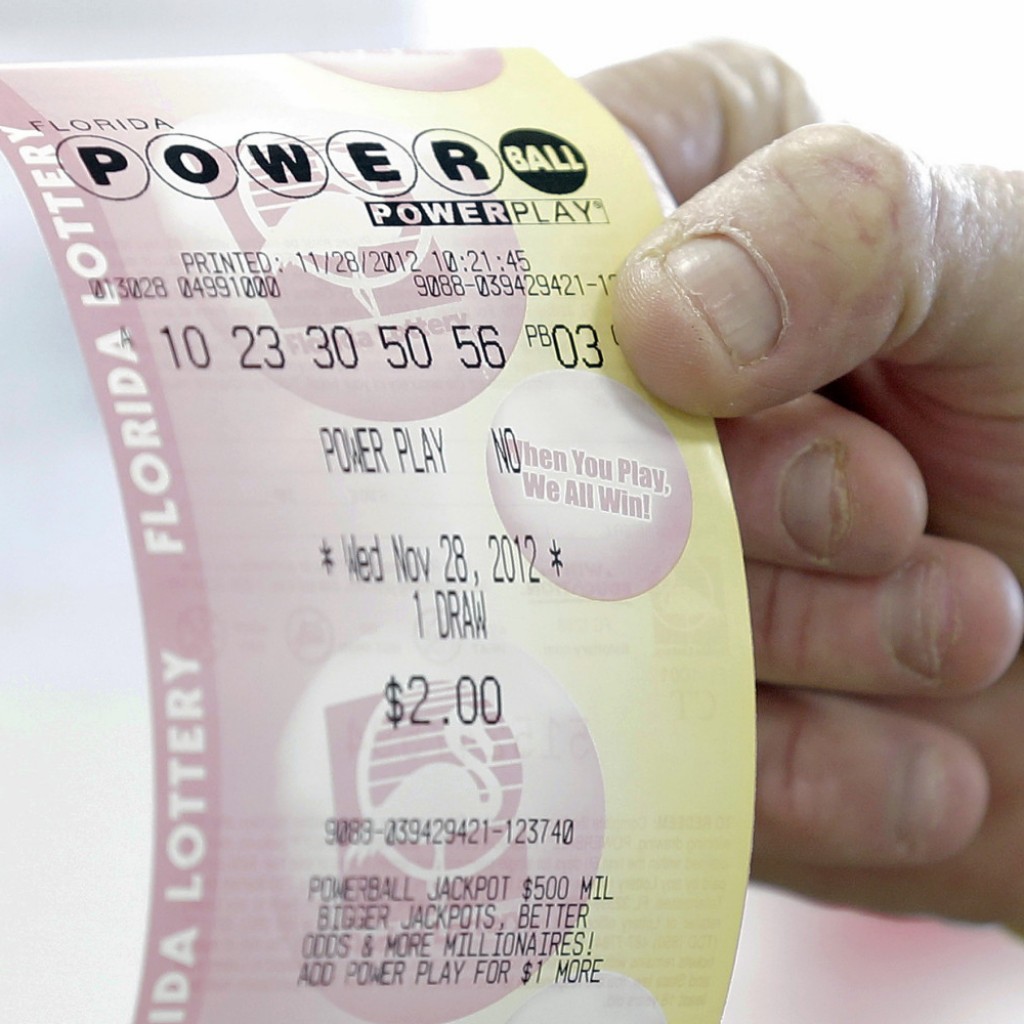 In what one lobbyist privately compared to "the bombing of Pearl Harbor," House Speaker Richard Corcoran Friday dropped a blockbuster lawsuit on the Florida Lottery, which reports to Gov. Rick Scott, saying it was guilty of "wasteful and improper spending" for signing a $700 million deal for new equipment. 
The legal action caps off weeks of tension and sniping between the Republican governor and Corcoran's GOP House majority after the speaker said he was out to kill state government's business incentives programs, what he calls "corporate welfare." Scott says they help create jobs.
Corcoran, a Land O' Lakes Republican, also seeks to eliminate the dispensers of the largesse, the public-private organizations Enterprise Florida, which does economic development, and VISIT FLORIDA, which handles the state's tourism marketing.
In retaliation, Scott has been going to the home districts of Republican House members to publicly shame them for supporting an anti-incentives bill. He's been doing so under the guise of promoting his proposed 2017-18 "Fighting for Florida's Future" budget.
Later Friday, Scott spokeswoman Jackie Schutz shot back in an email, saying "Florida Lottery's record sales have led to historic contributions to our state's education system and the House sues?" Lottery proceeds go into the state's Educational Enhancement Trust Fund, which helps pay for public education.
Schutz then used a term considered anathema by conservatives: "Not shocking to have another lawsuit from a trial lawyer." Corcoran is a commercial litigation attorney.
The suit had been known to be in the works and was disclosed earlier this week by POLITICO Florida. The 12-page suit, plus exhibits, was filed in Leon County Circuit Civil court at 4:54 p.m. Friday.
As previously reported, it is what's known as a "quo warranto" writ, filed against government officials to demand they prove their authority to perform a certain action.
At 5 p.m. Friday, Corcoran's office said he was suing the Lottery "for signing a contract that spends beyond existing budget limitations."
The deal, with International Game Technology (IGT), will provide the Lottery with new retailer terminals, in-store signage, self-service lottery vending machines, self-service ticket checkers and an upgraded communications network.
In a press release last September, the company said the contract is for an initial 10-year period, and the Florida Lottery "simultaneously exercised the first of its three available three-year renewal options."
But Corcoran's suit asserts "there is insufficient budget authority for the contract to be paid under the current appropriation assuming current conference estimates of ticket sales," according to the press release.
The complaint says the Lottery "cannot enter into a contract that obligates the agency to pay more in subsequent fiscal years than its current budget authority allows, and it certainly cannot use that contract to support a request for an increase or realignment in its appropriations. In fact, Florida law governing the budgeting process expressly prohibits" it.
State law "protects against executive agencies trying to force the Legislature's hand in the budgeting process," the complaint adds. "It also protects against agencies unleashing the lobbyists of private vendors to interfere with that process. This in turn ensures budgeting transparency and predictability."
In a statement, the speaker said the contract was "yet another example of a government entity thinking it is more important than the people who pay for it."
"The Lottery, and any other agency for that matter, does not have the right to obligate the taxpayers of Florida by even a penny beyond what the people's elected Representatives say they can," Corcoran said.
"This lawsuit filed today is about the rule of law and the protection of taxpayers," he added. "In addition, I hope our actions today serve as a warning to any agency playing fast and loose with the rules that the people have had enough."
One prominent lobbyist, who asked not to be named, said he won't be surprised if Corcoran – rumored to be weighing a run for governor in 2018 – has similar lawsuits lined up against other agencies under Scott.
"This is just one more bomb in a greater war," the lobbyist said. The House "will keep firing bullets at this governor … Richard wants to change the paradigm of how government does business, and his members are with him. You have to give him credit: He created an army of believers."
Jacksonville correspondent A.G. Gancarski contributed to this report.