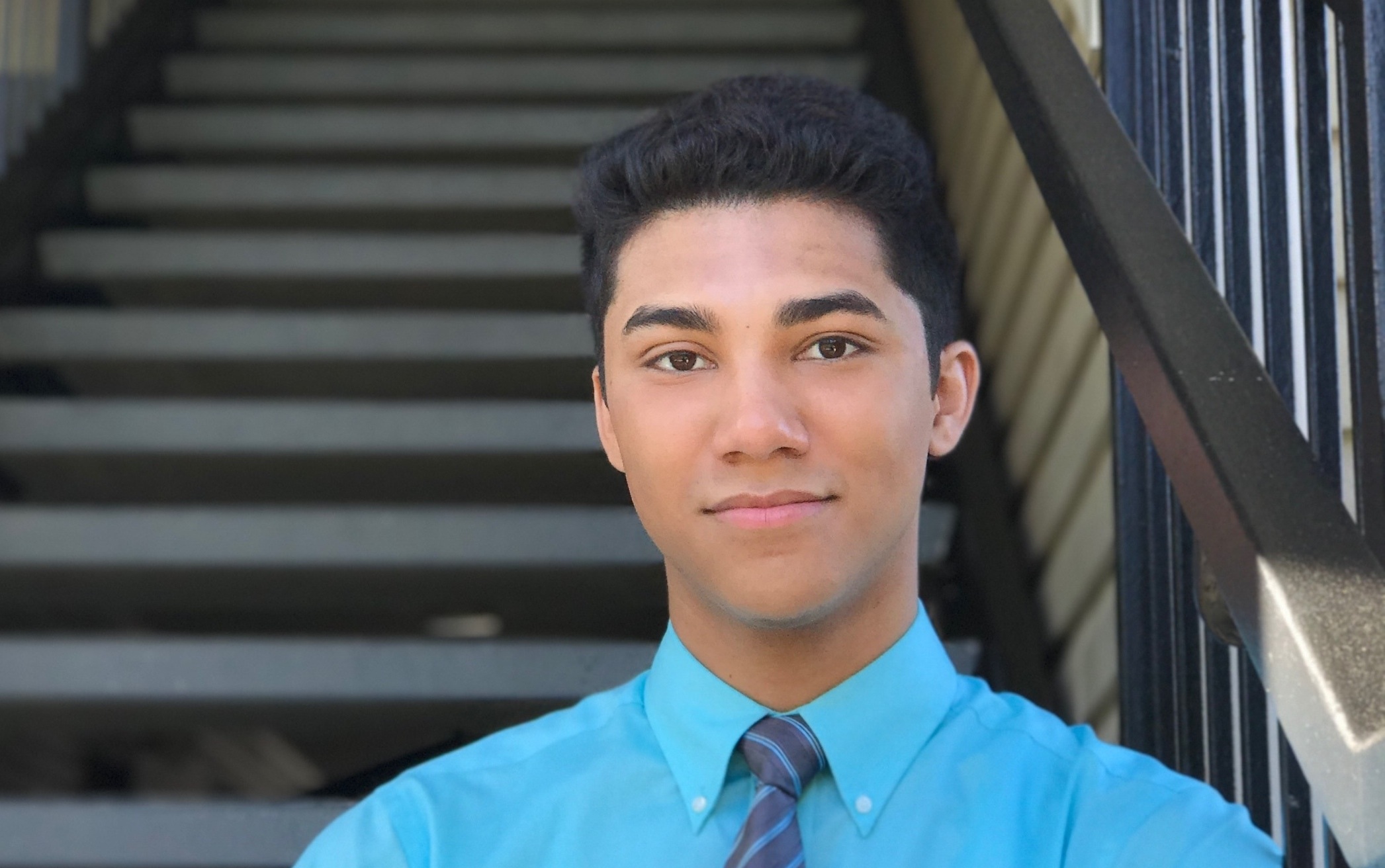 Saying he is deeply concerned about social inequality, 19-year-old Devin Guillermo Perez has filed to run in 2018 as a Democrat in House District 28, for a seat which is opening up with the term-limiting of Republican incumbent state Rep. Jason Brodeur.
"There's no room right now for social inequality," he said. "We're being lied to. We need to establish a level equal playing field for everyone. And I feel like the best way to bring about that change is to be the change."
Perez, who lives in Oviedo, is a an on-line student at the University of Florida studying criminology and pre-law. He was raised in Miami, with Puerto Rican and Vietnamese ancestry.
He said he was inspired into politics in part after attending a talk by U.S. Rep. Stephanie Murphy, the Vietnamese-American Democrat from Winter Park whose Florida's 7th Congressional District includes Oviedo. Murphy upset longtime Republican U.S. Rep. John Mica in a district with an evolving voter base, one that is becoming younger and more diverse, more reflecting herself, and Perez.
Perez said he also has strong feelings about promoting education and the environment. He said he joined the Seminole [County] Democrats and "next spring we're going to start fundraising."

Perez is the first candidate to file in HD 28 for the 2018 election.
He joins a trend of very young House candidates in Central Florida. The 2018 general election would come 20 days after his 21st birthday.
Last fall State Rep. Amber Lynn Mariano, a student at the University of Central Florida from Hudson, was elected as a Republican in House District 36, 21 days after her 21st birthday.
In 2012, state Rep. Jennifer Sullivan from Mount Dora was 23 when elected as a Republican in House District 31.