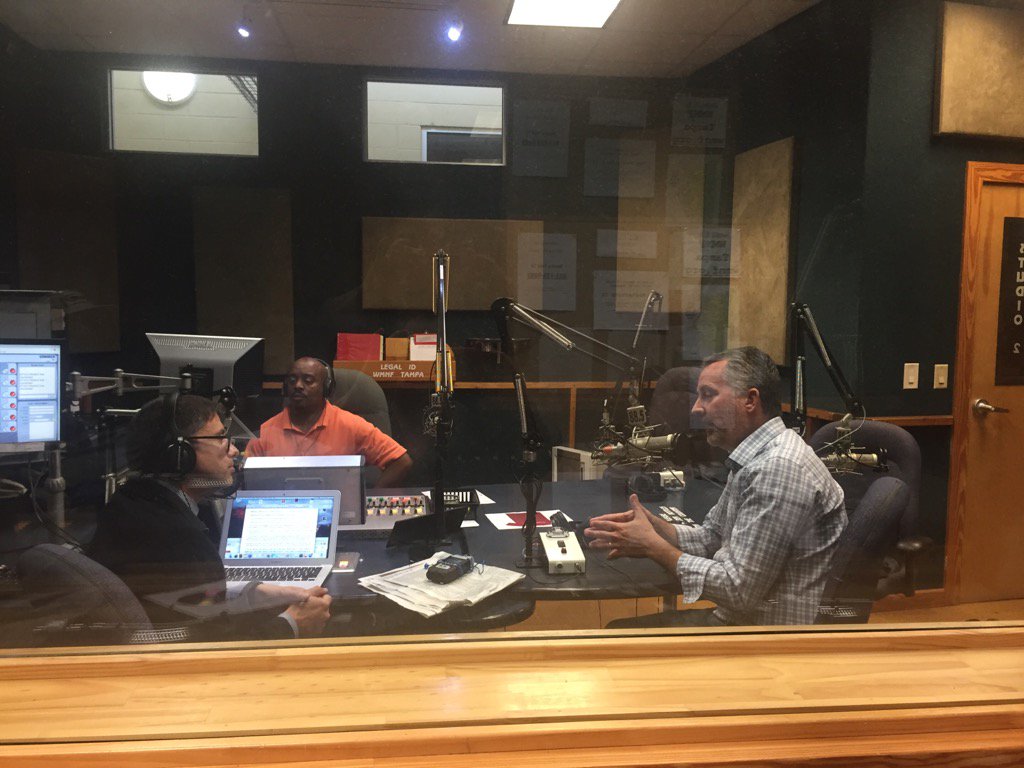 Though he's out of public office, David Jolly has never been more ubiquitous in appearing on television.
The former Pinellas County congressman was scheduled to make another appearance on MSNBC Wednesday night, this time on "All In with Chris Hayes" talking about the buzzsaw that his former GOP brethren are confronting when hosting townhall meetings across the country.
Jolly is a rare Republican, speaking out critical against many of the moves of the Donald Trump administration, bumping up his status on many cable news producers rolodexes. However, that opposition could come at a price.
Because of his comments regarding the pressures of fundraising that he says the GOP establishment imposed upon him and other freshmen legislators, the National Republican Congressional Committee opted not to aid him in his uphill battle to retain his seat against Democrat Charlie Crist last year. If he were to challenge him again next year, he surely will need those funds to compete in a seat that Democrats will fight hard to maintain. Yet Jolly says he can't think that calculatingly.
"We would have won if the NRCC had come in," Jolly told this reporter on WMNF's MidPoint program Thursday. "If there had been a half million or a million dollars, the reality is of modern electoral science is we would have won … we would have closed that three precent gap."
Jolly lost by 3.8 percentage points to Crist, a closer race than many polls had predicted, based on the redistricting of the CD 13 seat that added the much more liberal parts of downtown and South St. Petersburg to the district. However, Jolly says he won't fall in line and stay silent when he sees some of the actions that the new Republican president is doing in office.
"I'm not going to sell my soul simply for electoral office," he said. "I'm not interested in being part of a Congress that's broken."
And Jolly includes some Democrats of being timid in speaking out against Trump when the occasion calls for it.
"The reality is that a lot of Democrats are afraid to speak out against Donald Trump as well. And Charlie's one of those."
Jolly also took note that while there's been criticism about some Republicans (such as Marco Rubio) avoiding hosting town hall meetings this week, so has Crist.
"The Congressman is meeting with constituents and hearing their concerns at community events across the district," responds Crist spokesperson Erin Moffet. "We are looking at options for future public events to make sure the people's voices continue to be heard, and I'll be sure to let you know when they are scheduled."
Regarding a potential congressional rematch against Crist next year, Jolly says he won't make that decision until sometime early next year.
"If this is the state of the Republican Party next year, what we're seeing today, then there's probably not a place for me on the ballot, but I just keep doing what I believe is right," he says."There will be a point at which that aligns with where the party is and the community is, and then perhaps there might be an opportunity to seek election again. It simply is not my singular focus, though."