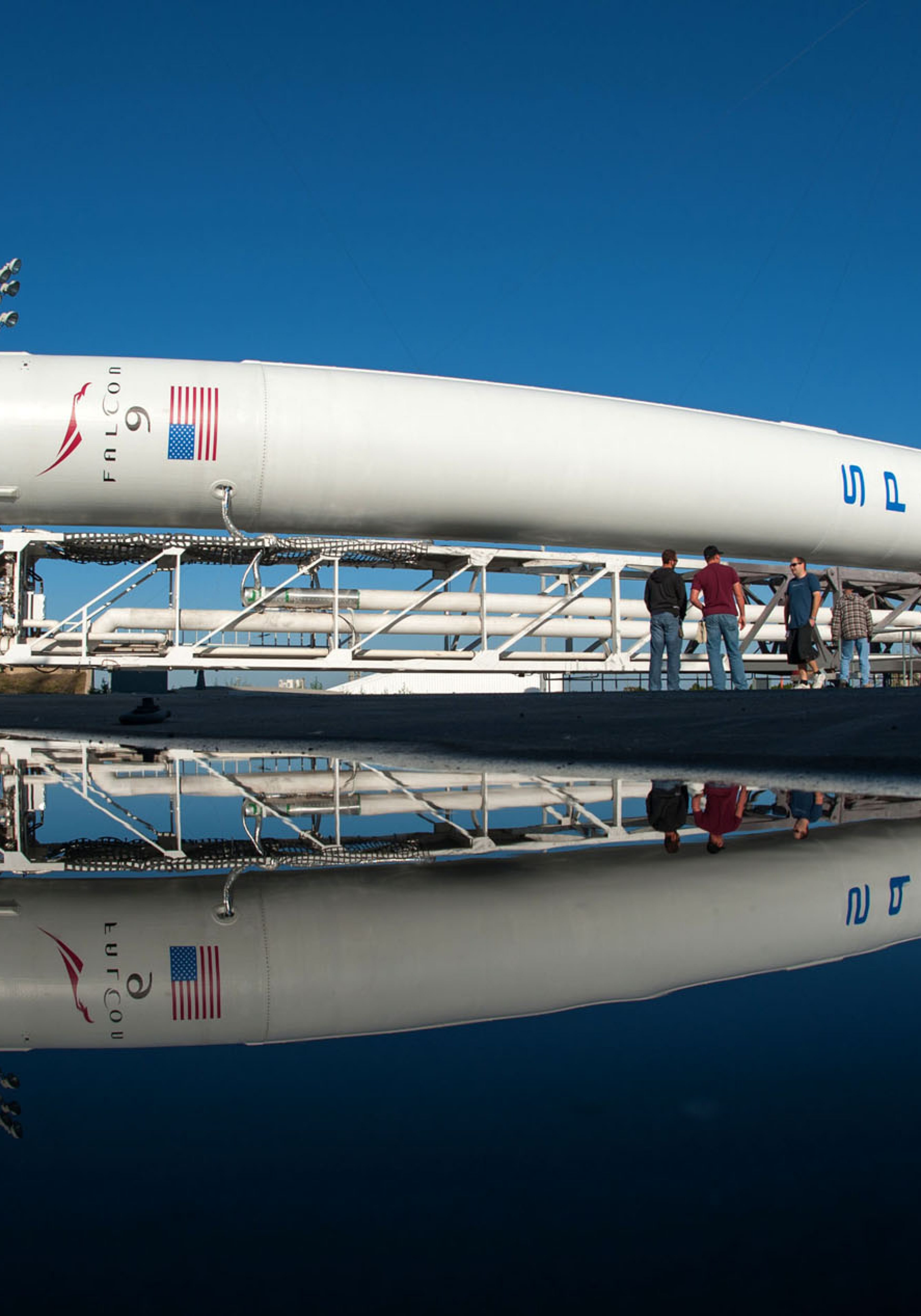 SpaceX announced Monday the company has plans to send two private citizen astronauts on a trip around the moon in late 2018.
SpaceX still is trying to get its program together to fly NASA astronauts to the International Space Station in a multi-billion contract with the nation's space agency. And the company said in a release Monday that despite recent delays in its program due to two rockets blowing up in the past two years, he's still targeting second-quarter of 2018 for the first NASA astronaut launch.
But there is nothing in NASA's contract preventing SpaceX from also flying private astronauts and the company and company founder Elon Musk have said all along they intend to do so. The company touts the private launch opportunity as a way ago generate revenue that will reduce NASA's costs, though critics of NASA's private space program argues that the space agency is subsidizing private launches.
Like the NASA astronauts, the private astronauts would launch in a Crew Dragon capsule, from Launch Complex 39A at Kennedy Space Center, which reopened earlier this month to become the company's primary and private launch pad.
Unlike NASA's space station astronauts, the private astronauts would go up atop a Falcon Heavy rocket, which SpaceX has not yet test launched.
"We are excited to announce that SpaceX has been approached to fly two private citizens on a trip around the moon late next year," SpaceX stated. "They have already paid a significant deposit to do a moon mission. Like the Apollo astronauts before them, these individuals will travel into space carrying the hopes and dreams of all humankind, driven by the universal human spirit of exploration. We expect to conduct health and fitness tests, as well as begin initial training later this year."
The private citizens have not yet been publicly identified. SpaceX said it also has other private citizen astronauts waiting in line behind them.
SpaceX plans to test launch its Falcon Heavy rocket this summer and its Crew Dragon capsule late this year.
A trip around the moon would be the farthest [and according to SpaceX the fastest] trip any astronaut has taken since the Apollo program ended in 1972.
"Once operational Crew Dragon missions are underway for NASA, SpaceX will launch the private mission on a journey to circumnavigate the moon and return to Earth," the release stated. "This presents an opportunity for humans to return to deep space for the first time in 45 years and they will travel faster and further into the Solar System than any before them."