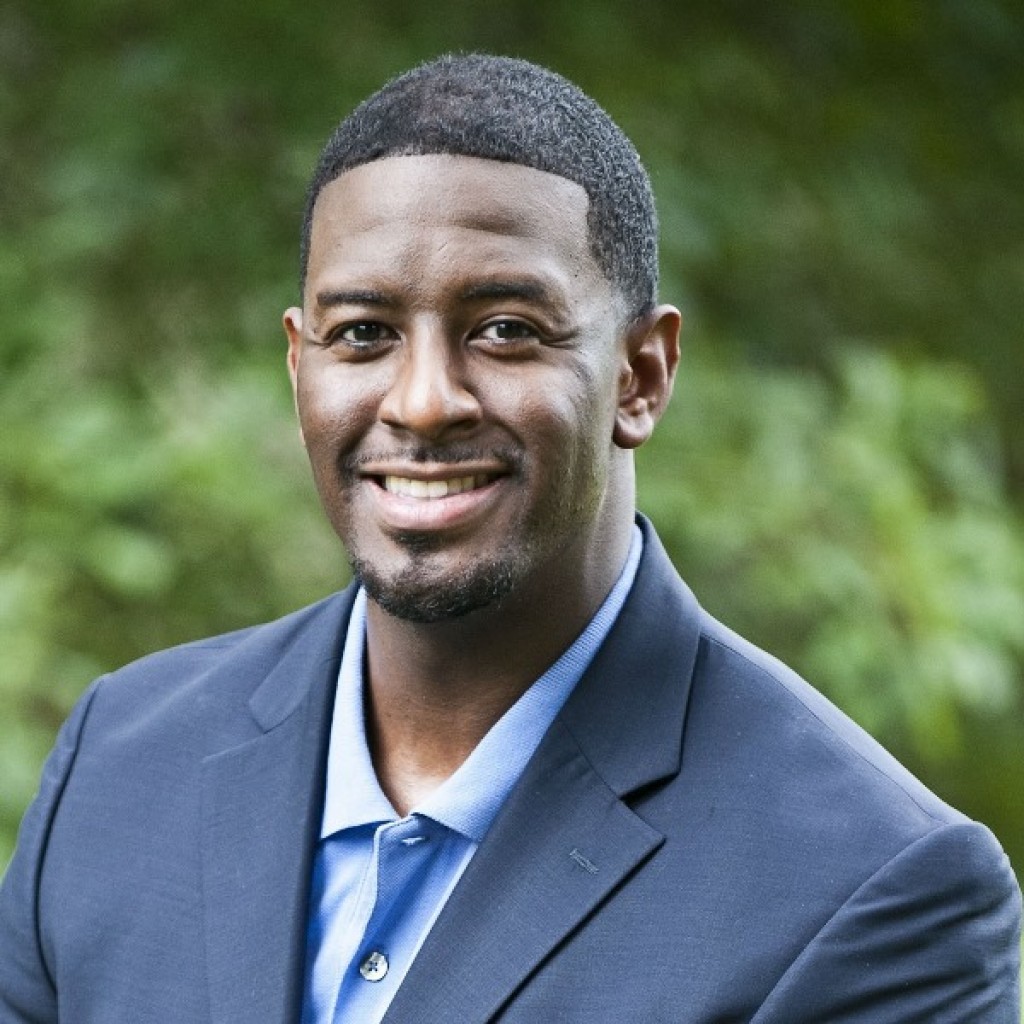 Tallahassee Mayor Andrew Gillum's gubernatorial campaign is already facing criticism, despite being barely a day old.
On Tuesday, Tallahassee Reports posted emails to its website that showed the mayor used email software purchased with city tax dollars to send out "an email blast to invite to a Biden/Clinton campaign event." The site, which is run by Republican activist Steve Stewart, received the emails through a public records request.
According POLITICO Florida, Gillum's team had denied charges the mayor used inappropriately used the NGP VAN technology. Instead, POLITICO Florida reported, the mayor's office said it was used for constituent outreach.
The Tallahassee Democrat reported on three emails Tuesday linked to the Mayor's Office using the NGP VAN system.
The first was sent after the first Tallahassee Forward Summit, and included the mayor's campaign logo and campaign post office box. A second email was sent in August by Gillum's wife that discusses his speech at the Democratic National Convention, and included an "unsubscribe" button that takes them to the NGP website. The third is an invite to an event featuring Vice President Joe Bide in Tallahassee.
The Biden email was also posted to Tallahassee Reports website.
In a statement provided to both POLITICO Florida and the Tallahassee Democrat, Gillum said he plans to reimburse the city for "all expenses related to the NGP email system."
"It is ultimately my responsibility that an official government email system in my office was used to send messages that were not related to government business," he said in the statement. "It was inadvertent, but that does not make it okay. I'm sorry, and I plan to reimburse the city of Tallahassee for all expenses related to the NGP email system."
Gillum told supporters on a conference call Tuesday he planned to run for governor in 2018. He officially launched his campaign Wednesday morning, sending an email to supporters asking them to "join together with us … to help prove that we have that power, that hope, that determination to rebuild this state into one that works for all of, no matter what we look like, where we come from, what we believe of whom we love."