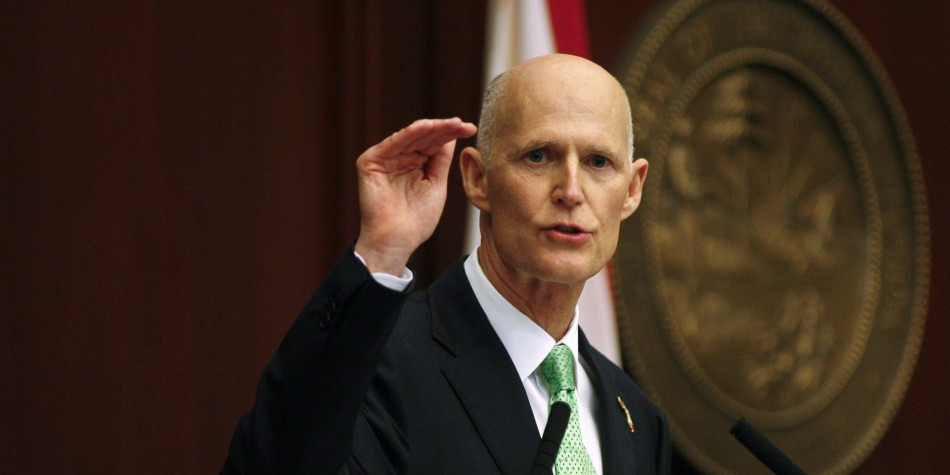 Florida Gov. Rick Scott will be in the Jacksonville media market Wednesday afternoon, visiting Orange Park for a "Fighting for Florida Jobs" roundtable.
The Scott visit, which addresses the benefits of Enterprise Florida and Visit Florida, lands in the heart of Rep. Travis Cummings' district.
Cummings was among a number of Republican legislators called out in an email to media from Scott's press shop promoting an op-ed on this very subject.
Enterprise Florida and Visit Florida both have recently gotten support on the other side of the Clay County line.
Paul Astleford of Visit Jacksonville made an impassioned plea for continuing the tourist program this week on a local television newscast.
Meanwhile, Jacksonville Mayor Lenny Curry and the Jacksonville Chamber of Commerce both defended Enterprise Florida last week as being necessary to local economic development.
—
Scott's visit to Orange Park likely will lead to questions from local media related to a number of other subjects.
One such: the announced departure of President John Delaney from the University of North Florida.
There are those who assert the governor wanted Delaney to move on; Delaney vigorously contests this narrative, saying he heard nothing of that alleged charge from the new trustees or the governor.
Another local question: Scott's dispensation on the potential of Jacksonville Mayor Lenny Curry to replace Jeff Atwater as CFO later this year.
As well, questions about the governor's trip to Washington D.C., including what dining with Nigel Farage is like, likely will come up in a gaggle setting.