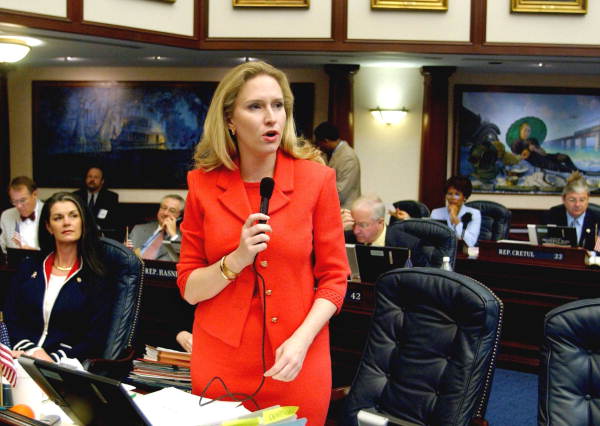 Kimberly Berfield, a former deputy secretary of the Florida Department of Health and state Representative from Clearwater, has been appointed Vice President of Government and Community Affairs for Johns Hopkins All Children's Hospital.
The hospital hopes the move will strengthen the 90-year-old hospital's community outreach as well as increase its visibility in Tallahassee's corridors of influence.
"Kimberly is a proven leader, coalition builder, and long-range strategist who will spearhead our community mission-based initiatives. Her addition stretches our capacity to fulfill our mission of providing child health through treatment, education, advocacy, and research, locally and beyond," said Jonathan Ellen, M.D., Johns Hopkins All Children's Hospital president and vice dean. "Due to Kimberly's invaluable experience and expertise in both the private and public sectors, she hit the ground running when she joined our team on February 20."
Following her work for the state, Berfield served as Business Strategy and Development Contractor for the Florida branch of Primerica and Director of Government Affairs for Tampa-based Wellcare Health Plans. Her duties included developing and implementing multi-year business plans, building and maintaining collaborative relationships and providing strategic counsel in the government relations arena.
St. Petersburg-based Johns Hopkins All Children's Hospital offers a wide variety of community programs and classes designed to promote child health and safety through education, injury prevention, advocacy and research.
These initiatives, which include Safe Kids, Healthy Start, Fit4Allkids and Safe Routes to School, will benefit from Berfield's track record as a collaborative leader in the community, Ellen noted.