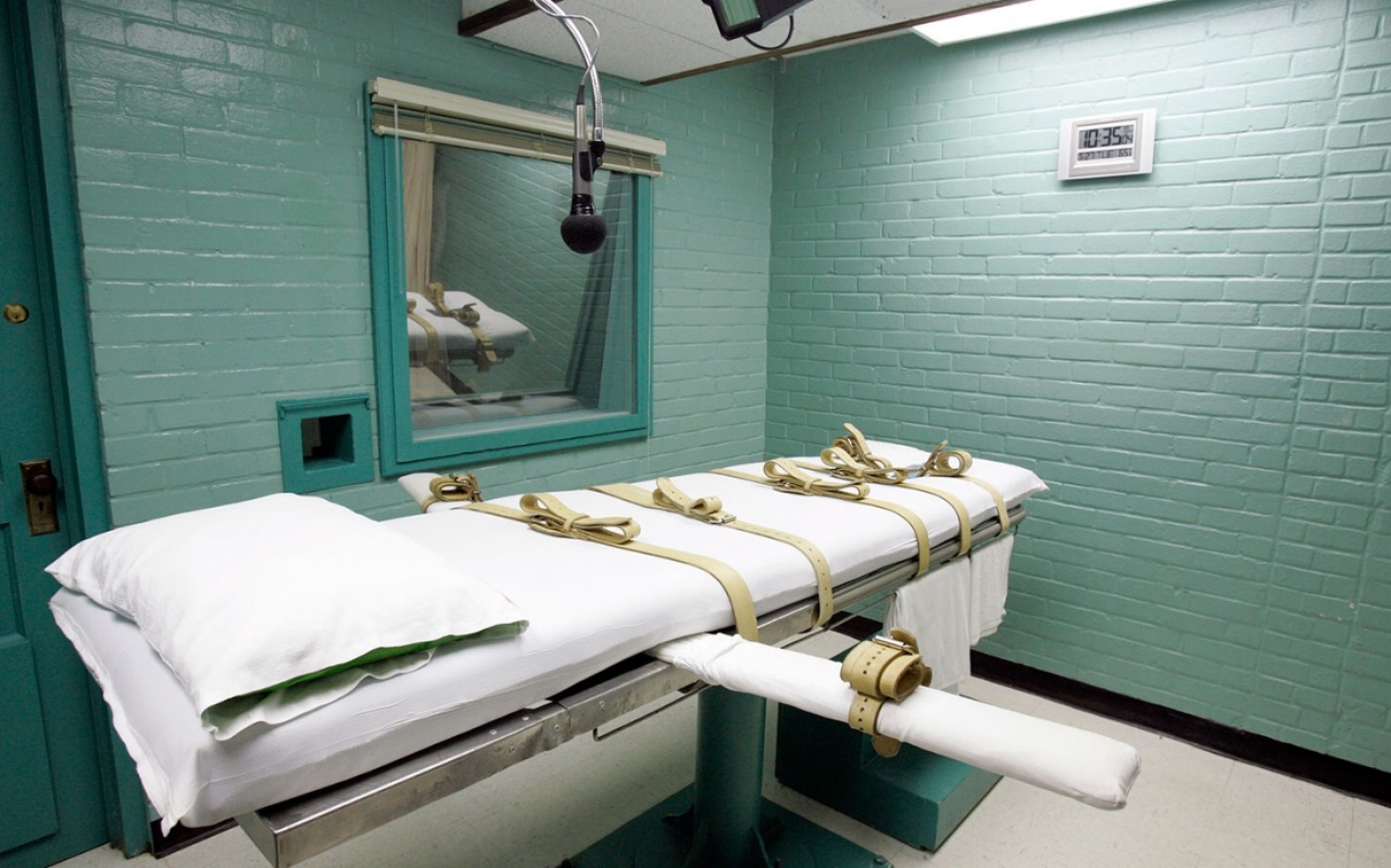 Florida will require a unanimous jury recommendation before the death penalty can be imposed under a bill lawmakers sent to Gov. Rick Scott on Friday.
Lawmakers rushed to get the bill passed on the fourth day of their legislative session in hopes of fixing a death penalty law that's been found unconstitutional twice since January 2016. The effort has been seen as a better-than-nothing option for both proponents and opponents of the death penalty.
The House approved the measure 112-3 the day after the Senate unanimously passed it, a rare case of a death penalty issue receiving bipartisan support.
Not that everyone was pleased with it. Many Republicans prefer allowing the jury to have a simple majority in order to condemn a murder convict, while many Democrats would like to abolish the death penalty altogether.
But Republican lawmakers believe the unanimous jury bill is better than risking the death penalty's abolition, and Democrats believe it will lead to fewer executions.
Lawmakers' sentiments are reflected in two people who had vastly different experiences in cases involving the death penalty.
Herman Lindsey was on death row for two years before the state Supreme Court released him in a unanimous 2009 decision, finding there wasn't enough evidence to convict him of a 1994 Broward County murder. Lindsey wants the death penalty abolished.
Chris Crowley's sister Angie was murdered in 1986 and her killer, William Happ, was executed in 2013 based on a 9-3 jury recommendation. Crowley would prefer a simple majority jury recommendation to impose the death penalty. But he and Lindsey will accept the bill though it's not exactly what they want.
Under the bill going to Scott, Happ would have received life without parole. Crowley fears that murderers sent to jail for life still have a chance, however slim, of going free through future changes in law, court decisions or a prison escape.
"It's gone too far the other way," said Crowley. "I don't like it. I think it's a slap in the face to the victims, but it's better than nothing."
And there's something Crowley believes never would have happened if Happ hadn't been executed: his confession.
Happ never admitted to the crime until he was strapped to a table in Florida's death chamber and offered the chance to speak one last time. Crowley watched the confession from behind glass just before the lethal injection began. He says Happ would have kept silent if he wasn't faced with death.
"He did it to try to and save his soul," Crowley said.
Lindsey has a different view after facing the prospect of dying in the same chamber. While he knows the Republican-dominated Legislature won't abolish the death penalty, he wishes lawmakers would at least take a pause.
"Just like they're passing this bill, it won't take much to do a moratorium — take a stop and review the whole death penalty," said Lindsay. "For them to say, 'Let's improve the jury,' that's a patch. I'm standing here in front of you with the experience of being on death row, falsely accused, and who did it? The jury."
Lawmakers hope confusion that left executions on hold and ongoing death cases in limbo will finally be resolved once Scott signs the bill.
The U.S. Supreme Court in January 2016 declared the state's death penalty sentencing law unconstitutional because it gave too much power to judges to make the ultimate decision. It was based on a case where a judge issued a death sentence after a 7-5 jury recommendation. The Legislature responded by overhauling the law to let the death penalty be imposed by at least a 10-2 jury vote.
In October, however, the state Supreme Court voted 5-2 to strike down the new law and require unanimous jury decisions for capital punishment.
___
Reprinted by permission of The Associated Press. AP writer Gary Fineout contributed to this report.