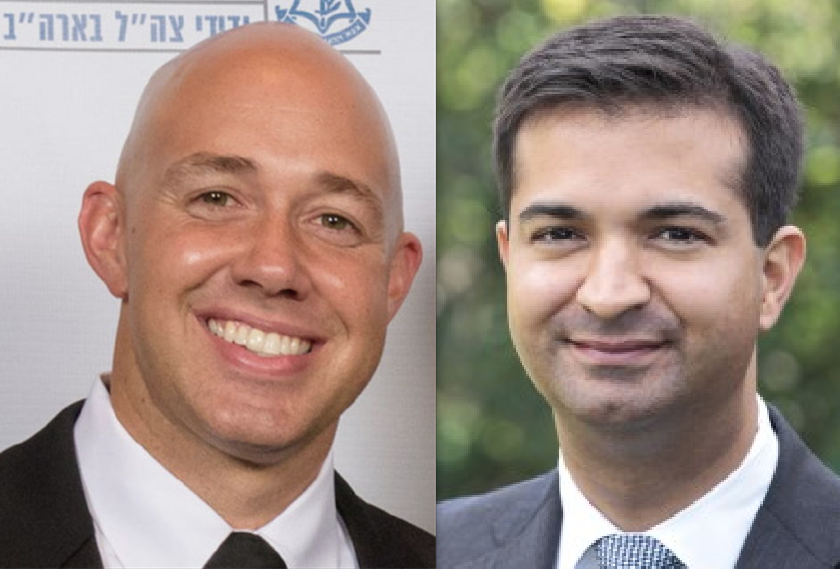 A group of Republican members of Congress including U.S. Reps. Brian Mast and Carlos Curbelo have introduced a climate change resolution calling for 'American innovation' efforts to address it.
Curbelo and Mast, along with Elise Stefanik of New York, sponsored the resolution declaring that climate change is a real and growing problem, but espousing conservative principles to work on economically viable solutions.
"If we're going to make progress to protect our environment, it's critical that people on both sides of the aisle speak out about the serious impact that climate change will have on our environment and our economy," Mast stated in a news release issued by his office. "Treasure Coast residents know all too well about the crippling impact on both the quality-of-life and economy when environmental disaster strikes. We must act now to find economically-viable solutions to address the risk of climate change."
"Our goal with this resolution," Curbelo added, "is to shift the debate from whether climate change is real toward the tangible efforts to reduce carbon emissions and mitigate its effects."
The trio, along with U.S. Rep. Ileana Ros-Lehtinen, who cosponsored the resolution along with 13 other Republicans, are members of the bipartisan Climate Solutions Caucus. However, no Democrats in that caucus have signed on to cosponsor this particular measure.
The language of the resolution may keep many of them away, as it cautions against any solutions that would constrain the U.S. economy.
Yet the decisive language in the resolution, declaring climate change as a threat and identifying manmade pollution as a contributor, may give the GOP Climate Solutions Caucus members as much trouble seeking support from their own party.
Among the stipulations in the resolution: "Whereas, if left unaddressed, the consequences of a changing climate have the potential to adversely impact all Americans, hitting vulnerable populations hardest, harming productivity in key economic sectors such as construction, agriculture, and tourism, saddling future generations with costly economic and environmental burdens, and imposing additional costs on State and Federal budgets that will further add to the long-term fiscal challenges that we face as a Nation."
Curbelo said every member of Congress has a responsibility to future generations to support market-based solutions, investments and innovations that could alleviate the effects of climate change.
"With forty percent of Florida's population at risk from sea-level rise, my state is on the front lines of climate change," Curbelo stated in the news release. "South Florida residents are already beginning to feel the effects of climate change in their daily lives – from chronic flooding to coral bleaching to threats to our freshwater supply in the Everglades."