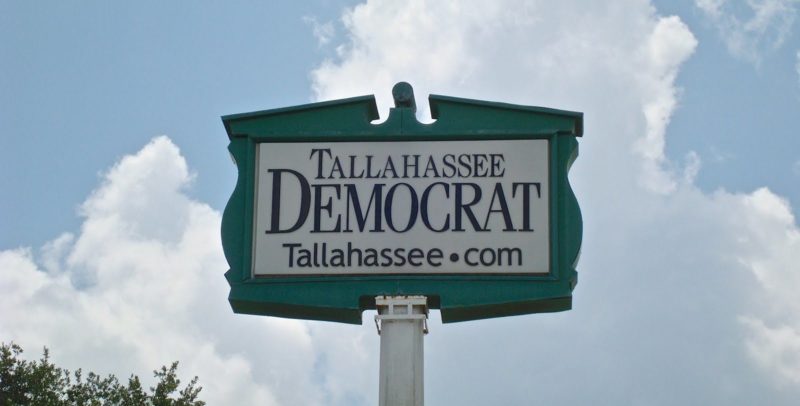 In what can be described as a step in the right direction, the folks at Gannett unveiled its new and improved "Capital Team" logo.
And this time, they get the geography right.
To recap, the USA TODAY network is assembling "seven journalists, one mission," with a group of veteran reporters taken from the Tallahassee Democrat, Naples Daily News and Treasure Coast Newspapers – including Jeff Burlew, James Call, Bill Cotterell, Alexandra Glorioso, Isadora Rangel, Arek Sarkissian and Jeff Schweers – in a strategy to "flood" the Legislature's annual 60-day Session with coverage.
While that side of the plan sounds solid, the chosen logo was less so; clipart of the U.S. Capitol in Washington D.C. to stand for its ramping up of Tallahassee coverage.
Oops.
But, in a move that shows there's always room to improve a good idea, Gannett updated the Capital Team logo, which now includes a graphic representation that looks a bit more like Florida's capital, and a lot less like the nation's capital – the new tower looming behind the old Florida Capitol building.
Just as it should be.
As Gomez Addams used to say: "Capital idea, old boy."